Tina

Guilin Travel Guide
2023-03-30
Guilin is a garden like city, located in southern China. The characteristics to define Guilin and its surroundings are unique Karst topography, scenic beauty, and minority culture. A tour of Guilin is all about leisure, nature, and outdoor activities. How to plan a trip to Guilin? ETripChina team will give you guidance on visa requirements, things to do, travel with family, accommodation choices, and transport to and from Guilin.
Check out visa policy for Guilin trip.
If Guilin is part of your tour to mainland China, then you can travel freely with your China visa. While for a short-term visit on your transit to the third country, you can also enjoy a 72-hour visa free tour in Guilin area. (Check more information about 72/144 hours visa free policy)
Plan what to do and see in Guilin.
Wherever you make a visit to, you want to see and experience the best. View the top list, then we can help you to perfect it according to your travel time, arrival transport means, and budget.
1. Cruise on the Li River. A cruise along the Li River is one of the most popular things to do in Guilin and suitable for all. You'll enjoy breathtaking scenery of limestone karst formations, water buffalo grazing in the fields, and local fishermen on bamboo rafts.
2. Hike Longji Rice Terraces. The Longji Rice Terraces are an impressive feat of engineering and agriculture. The rice paddies are carved into the hills and stretch for miles, creating a stunning visual effect. There are easy and moderate hikes to choose from.
3. Take a bicycle tour around Yangshuo and Yulong River. Yangshuo is a scenic area outside of Guilin that is known for its beautiful countryside and karst mountains. Rent a bicycle and explore the area on your own or take a guided tour.
4. Visit Reed Flute Cave. The Reed Flute Cave is a natural limestone cave located in the northwest of Guilin. The cave is famous for its stunning rock formations, colorful lights, and reflections in the underground lakes.
5. Explore the Guilin Tea Plantation. The Guilin Tea Plantation is a beautiful tea garden located in the outskirts of Guilin where you can learn about the tea-making process and taste different varieties of tea. It is a good choice for Spring travel.
6. Visit some iconic points that are perfect for a photo tour. Apart from Li River, Yulong River, Longji Rice Terraces, Reed Flute Cave, consider Xianggong Mountain to have panoramic view of Li River, Yao Mountain to enjoy sunrise, Elephant Trunk Hill to picture the city landmark.
7. Enjoy evening show of Impression Liusanjie. The evening show of Impression Liusanjie is a spectacular outdoor musical drama performed on the Li River in Yangshuo. The show is named after the legendary figure of Liu Sanjie and tells the story of her life through a combination of dance, music, and stunning visual effects. It is a truly must for a visit in Yangshuo, Guilin.
Travel Guilin with kids and elderly people.
Things to do and see can be very different from the age of your kids. We summarize some of the tips on kids-friendly travel in Guilin. Any questions are welcome through the questions form or talk online over WeChat.

Guilin has karst topography, with hills erected from the land. But the city of Guilin and Yangshuo are built on flat terrain. Road conditions are good, and many of the scenic area are tourist friendly. It is possible to do leisure tour without much physical energy.
Find transport to and from Guilin.
Guilin Liangjiang Airport has flights to over 76 cities in mainland China, and Hong Kong, Taipei. It is also easy to plan train journey to all major domestic cities.
There are international flights to cities of Bangkok, Seoul, Jakarta, Singapore, Kuala Lumpur, Jeju, Nha Trang, Siem Reap, Busan, and Daegu. It is possible for visitors from the above-mentioned cities and countries to make a short-term trip of Guilin using the 72-hour visa free policy. Possible routes like: Singapore – Guilin – Hong Kong – Singapore; Singapore – Guilin – the third country.
Get inspiration from Guilin tours.
Sightseeing Tour: Four Day Classic Guilin Tour
Hiking Trip: 5 Days Guilin Hiking Trip
Photography Tour: 6 Days Guilin Photography Trip
Day Trips: Guilin Day Tour – Li River Cruise, West Street and Countryside of Yangshuo; Guilin Day Tour to Longji Terraces Fields and Pingan Village
Check the full list of Guilin tours, friend us on WeChat (etripchina), or fill in a tailor make form.
Accommodation in Guilin, Yangshuo, Longji
Guilin has many hotels to cater for your budget and preferences. Here are some popular options:
1. Shangri-La Hotel, Guilin - A luxurious five-star hotel with stunning views of the Li River and karst mountains.
2. Guilin Bravo Hotel - A four-star hotel located in the city center, offering comfortable rooms and easy access to local attractions.
3. Sheraton Guilin Hotel - A five-star hotel with panoramic views of the Li River and the city.
4. Yangshuo Mountain Retreat - This hotel is located in a peaceful area of Yangshuo and offers stunning views of the surrounding mountains.
5. Yangshuo Zen Garden Resort - This hotel is set amidst beautiful gardens and features elegant rooms, a spa, and an outdoor pool. It's a great choice if you're looking for a relaxing retreat.
6. Banyan Tree Yangshuo - This luxurious hotel is set in a breathtaking location along the Li River. It has beautifully designed rooms, a spa, and an outdoor pool.
7. Li An Lodge - This hotel is situated in a peaceful area of Longji and offers stunning views of the rice terraces. It has comfortable rooms, an on-site restaurant, and a range of outdoor activities.
8. Longji Star-Wish Resort - This hotel is set in a picturesque location in the rice terraces and features beautifully designed rooms, a spa, and an outdoor pool. It's a great choice if you're looking for a relaxing retreat.
Get a quick answer from ETripChina team
Contact Us

online customer service
Mon-Fri 9:00-18:00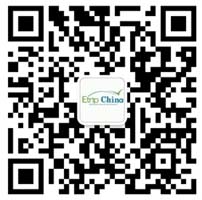 0086 773 5842555
Mon-Fri 9:00-18:00
email:contact@etripchina.com
WhatsApp: +86 13617732531