Mia

Guilin Travel Guide
2023-01-03
Reed Flute Cave Introduction
Name in Chinese: 芦笛岩
Location: No.1 Ludi Road, Xiufeng District. Guilin
Recommended time for a visit: one hour
Ticket price: CNY 90
Opening hours:
Off-season (December to March of the following year): 08:00-17:30
Peak season (April to November): 07:30-18:00
The Reed Flute Cave in Guilin is undoubtedly one of the most spectacular natural wonders in China. It is a magnificent cave boasting a depth of 240 meters and a length of approximately 500 meters. The cave's stunning formations of stalactites and stalagmites are the result of underground water erosion and dissolution that occurred about 700,000 years ago.
Visitors to the Reed Flute Cave will be awe-inspired by the remarkable formations of hanging stalactites, known as "stone milk," and stalagmites that rise from the ground in shapes like "stone columns," "stone curtains," "stone branches," "stone flowers," and "stone waterfalls," among others. Additionally, some of the hollow stones produce enchanting sounds when struck, earning them the names "stone qin," "stone drum," and "stone bell." Moreover, certain stalactites reflect light in such a way that they resemble "diamond mountain" or "flying waterfall."
Located on Guangming Hill, 5 km northwest of Guilin's city center, the cave's name is derived from the fact that the outside was once covered with reeds, which the villagers used to make flutes. Dating back 700,000 years, the cave has been visited since the Tang dynasty. During periods of war, the cave was used as a refuge for those living in the area. After extensive renovations, the Reed Flute Cave was reopened to the public in 1959. Today, sound and light shows add to the cave's impressive natural structures and depth of the halls.
Notable sites in the cave include the Mushroom Hill, the Snowman, the Fruit and Vegetable Market, and the Crystal Palace. Visitors will surely be impressed by the beauty of the Reed Flute Cave and the richness of its history. It is a must-visit destination for anyone traveling to Guilin.
Guilin tours including Reed Flute Cave
Four Day Classic Tour of Guilin, Longji and Yangshuo
4 Day Essential Sites of Guilin, Longji, Yangshuo
Three Days Tour of Guilin and Yangshuo
Travel tips for visiting Reed Flute Cave
If time permits, don't miss the Peach Blossom River Leisure Trail and the Natural Tofu Workshop nearby.
The trail starts at Reed Flute Cave and winds its way towards Lu Family Village, offering a picturesque view of the Peach Blossom River with its gentle currents on one side, and the tranquil and serene countryside on the other. Whether you prefer to walk or cycle, this greenway is a must-visit attraction that promises a relaxing experience.
After hiking or biking along the trail, head to the Natural Tofu Workshop for a satisfying meal. Their signature dishes include "Lu Family Tofu Fish" and other pure natural cuisine. The owner is a native of Lu Family Village, who has gained a reputation for creating delectable dishes like the Lu Family Tofu Feast and Tofu Fish, both of which have received rave reviews from customers and cooking competitions.
Get a quick answer from ETripChina team
Contact Us

online customer service
Mon-Fri 9:00-18:00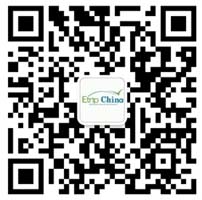 0086 773 5842555
Mon-Fri 9:00-18:00
email:contact@etripchina.com
WhatsApp: +86 13617732531