Mia

2023-04-30
Guilin, located in southern China, is known for its stunning natural scenery and offers a variety of hiking routes for outdoor enthusiasts. Here are some of the most popular hiking routes in Guilin:
Li River Hiking Trails
Hiking along the Li River is the birthplace of hiking culture in China, and the essence of the scenic area is primarily located near Xingping Dock. Guilin's landscape scenery is among the best in the world, especially in the vicinity of Jiuma Mountain. As you hike, you'll encounter famous attractions such as the background of the new 20 yuan bill, Yellow Cloth Shoal, and Jiuma Painting Mountain. This trail follows the Li River from Guilin to Yangshuo, offering breathtaking views of karst peaks, lush greenery, and local villages.
The hiking route from Guilin to Yangshuo is considered difficult and covers a distance of approximately 83 kilometers. It takes 3-4 days to complete the entire route.
However, the most popular section for moderate-level hikers is the shorter 18-kilometer route that takes 4-6 hours to complete, starting from Yangdi Wharf and ending at Xingping Ancient Town. Along the way, you'll pass through Shuiyantou Village, Langshi Village, Quanjiazhou Village, Jiatianxia Scenic Area, Lengshuikeng Village (Jiuma Mountain), Mashan Village, and the 20 Yuan RMB Check-in Point.
Longji Rice Terraces hiking trails
The Longji Rice Terraces are a popular hiking destination in Longsheng County, Guangxi Province, China. The area is home to the Zhuang minority group and is famous for its stunning rice terraces that have been cultivated for over 650 years. The terraces are built into the steep hills and stretch for miles, creating a beautiful natural landscape that attracts visitors from all over the world.
There are several hiking routes in the Longji Rice Terraces, ranging from easy to moderate difficulty, suitable for hikers of all skill levels. The most popular route is the Ping'an Zhuang Village to Longji Rice Terraces route, which takes approximately 4-5 hours to complete. Along the way, hikers will pass through traditional Zhuang minority villages and enjoy breathtaking views of the terraced rice paddies.
For those who wish to explore the area more in-depth, there are also multi-day hiking routes that offer a more immersive experience. These routes can take up to 3-4 days and involve hiking through several different villages and terraces.
Yulong River hiking trails
The picturesque 10-kilometer trail from Jinlong Bridge to Shui'e Bottom Wharf offers an excellent opportunity for visitors to explore the Yulong River on foot or by bike, including electric bicycles. On one side of the trail, the Yulong River flows gently, while the other side is filled with lush green rice fields. If you happen to visit in the spring, you will be treated to the beautiful sight of blooming canola flowers. Moreover, the trail is flanked by stunning peaks of various shapes, providing a beautiful backdrop for your adventure.
Another option is the 25-kilometer route from Yulong Bridge to Xiatang Village, which takes around 6-7 hours to complete and offers even more breathtaking scenery. Along the way, you'll pass through several traditional villages and have the chance to see local farmers working in the rice paddies.
For those looking for a more challenging hike, there's the 22-kilometer trek from Baisha Town to Yulong Bridge, which takes approximately 7-8 hours to complete. This route offers stunning views of the Yulong River and surrounding peaks, but is more physically demanding due to its length and steep inclines.
Leisure Greenways in Guilin City
Hiking the leisure greenways in Guilin City is a great way to enjoy the natural scenery and cultural landmarks of this beautiful city. With a variety of greenways to choose from, visitors can explore the city's countryside, waterways, and historical sites at their own pace. Some recommended greenways include:
1. The Zhujiang Leisure Greenway is a key project in Guilin's Lijiang River countryside, spanning 10.9 km with a width of 3.5-4.5 meters. It passes through Jiguanshan, Pantang Village, Shazhou Village, Zhujiang Wharf, Mopan Mountain Wharf, and other places, showcasing picturesque countryside and ancient rural houses. The road has long uphill sections and winding roads, making it a challenging hike for those looking to test their strength and technique.
2. Daxu Ancient Town to Caoping Township Greenway: This 15-kilometer greenway is perfect for beginners with children. It passes through scenic areas like Baota Mountain Base and Qin'an Village, and features well-maintained cycling paths for a comfortable hike.
3. Two Rivers and Four Lakes Greenway: This greenway takes visitors through the Four Lakes Park, where they can see various bridges, trees, pagodas, and flowers. The recommended hiking circuit covers about 10km and passes by major landmarks like the Sun and Moon Pagoda, Grand Banyan Tree, and Elephant Trunk Hill.
4. Peach Blossom River Greenway: This greenway follows the Peach Blossom River and offers stunning views of the surrounding mountains and countryside. Along the way, you can admire old bridges, water pump houses, Hejia Village, Lujia Village, Ludi Sancun, Yang Taiyang's former residence, and the Nuo opera intangible cultural heritage. It's an ideal spot for a leisurely stroll or a relaxing bike ride.
Get a quick answer from ETripChina team
Contact Us

online customer service
Mon-Fri 9:00-18:00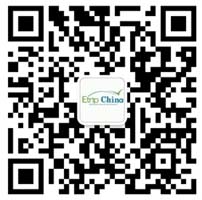 0086 773 5842555
Mon-Fri 9:00-18:00
email:contact@etripchina.com
WhatsApp: +86 13617732531