Mia

Guilin Travel Guide
2023-05-04
Introduction of Yao Mountain
Yao Mountain, located in the eastern suburbs of Guilin City, is 8 kilometers away from the city center and has the highest peak in the city with an altitude of 909.3 meters and a relative height of 760 meters. It is named after the Yao Emperor Temple built on the mountain during the Zhou and Tang dynasties.
With majestic peaks and ridges covered by towering ancient pines and verdant cypresses, Yao Mountain is a must-see destination in Guilin. Its ever-changing and colorful scenery throughout the four seasons vividly depicts the picturesque beauty of Guilin's landscapes. In spring, azaleas and peach blossoms compete for beauty and cover the mountainside in a sea of red, while in summer, the lush greenery and misty clouds after the rain make for a breathtaking view.
In autumn, the clear and cool weather makes it the best season to climb Yao Mountain, which can be reached by hiking up the mountain or taking the cable car. Hiking does not require an admission ticket, but it does require some physical exertion and may take two to three hours. At the top, visitors can enjoy a panoramic view of Guilin's beautiful scenery.
Yao Mountain is also a treasure trove of Fengshui, featuring the most complete collection of Ming Dynasty royal tombs in China, the Jingjiang King Mausoleum, which is magnificent in scale. The scenic area also has a tea plantation garden, where visitors can enjoy unique tea plantation scenery and have a good place to relax and enjoy tea. It is a unique experience to see tea cultivation and tea-making, as well as enjoy tea art performances.
Tips for visiting Yao Mountain
1. With its breathtaking views and stunning landscapes, Yaoshan has become an iconic destination for photography enthusiasts.
2. To make the most of your visit to Yaoshan, you can take advantage of the convenient round-trip chairlifts that are available.
3. Get inspired by a guided photography tour: 6 Days Guilin Photography Trip
Get a quick answer from ETripChina team
Contact Us

online customer service
Mon-Fri 9:00-18:00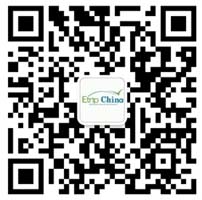 0086 773 5842555
Mon-Fri 9:00-18:00
email:contact@etripchina.com
WhatsApp: +86 13617732531