Mia

Guilin Travel Guide
2022-06-28
Daxu Town Introduction
Chinese name: 大圩古镇
Location: Daxu Town, Lingchuan County, Guilin City.
Transportation: Take bus 306 from Guilin City and get off at Daxu Town.
Note: Daxu Market is held on the 2nd, 5th, 8th, 12th, 15th, 18th, 22nd, 25th, and 28th days of the lunar calendar. Admission to Daxu Ancient Town is free.
Daxu Ancient Town, one of the "four major Xu towns" in ancient Guangxi, boasts a rich history spanning over a thousand years. During the Ming and Qing Dynasties, it flourished and reached its heyday in the Republic of China period. Daxu was the largest of the four major Xu towns in Guangxi, known for its size even 600 years ago.
The once prosperous and thriving ancient town has vanished. However, the ancient streets, stone alleys, and the high walls of deep courtyards still stand tall. The 2-kilometer-long old street that runs along the Li River is lined with old houses that have retained their original layout and appearance. Each house typically consists of a front door, courtyard, main hall, side rooms, and a backyard. The shops facing the street are mainly engaged in commercial activities, while the courtyard is usually adorned with flowers and plants for natural lighting. Numerous ancient shops like bamboo weaving and grass shoe workshops, traditional barber shops, and Chinese medicine clinics still exist, safeguarding the last remnants of the ancient town.
Despite its glorious past, it remains uncommercialized, making every corner worth exploring. It is often considered one of the most authentic ancient towns in China.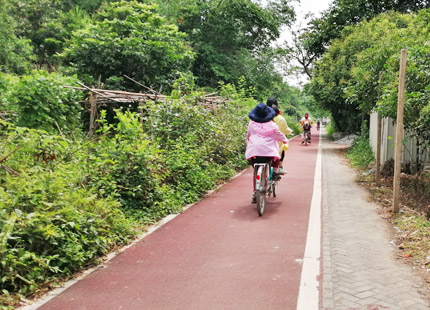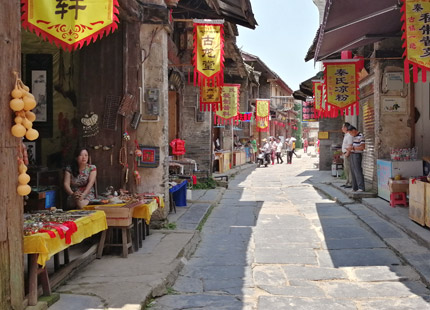 Tips for visiting Daxu Ancient Town
The market keeps its clock opening on 2nd, 5th, 8th, 12th, 15th, 18th, 22nd, 25th, and 28th days of the lunar calendar.
Today, Daxu Ancient Town is not only a renowned vegetable and strawberry base in Guilin, but also a favorite gathering spot for locals, offering a plethora of charming farmhouses to explore and enjoy. A well-paved footpath was completed years ago to cater for hiking, cycling trips from Daxu to Caoping along the Li River. It is a very scenic way with rapeseed flowers, fields, clear river water, and aged trees. Plan it into your trip if you are hiking or biking lover.
Guilin Tours include Daxu Town
Sightseeing Tour: Four Day Classic Guilin Tour
Hiking Trip: 5 Days Guilin Hiking Trip
Photography Tour: 6 Days Guilin Photography Trip
Get a quick answer from ETripChina team
Contact Us

online customer service
Mon-Fri 9:00-18:00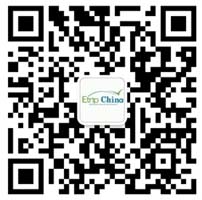 0086 773 5842555
Mon-Fri 9:00-18:00
email:contact@etripchina.com
WhatsApp: +86 13617732531