Mia

Guilin Travel Guide
2019-12-26
Elephant Trunk Hill Introduction
Name in Chinese: 象鼻山
Address: No.1 Minzhu Road, Xiangshan District, Guilin City.
Opening hours: 6:00am-7:30pm (April 1 to October 31); 6:30am-7:00pm (March 1 to November 30).
The stone path to the top of the hill closes at 6:00pm, but the park remains open until 7:30pm.
Admission: free, but reservations are required.
Elephant Trunk Hill, originally named Lishan, is a famous Guilin landmark located at the confluence of the Taohua River and the Li River. The mountain is named after its remarkable resemblance to an elephant standing by the riverbank and drinking from the sweet spring of the Li River, which has made it a symbol of Guilin's stunning landscape.
Elephant Trunk Hill is known for its magical and unique scenery. The mountain's shape creates a circular reflection in the water between the elephant's trunk and legs, forming the "Elephant Hill and Water Moon" wonder, which is simply breathtaking. As a result, Elephant Trunk Hill is the emblematic mountain of Guilin and a popular tourist attraction. It sits at the junction of the Taohua and Li Rivers in the heart of Guilin city, and its shape resembles that of a giant elephant with a circular hole between its trunk and legs, measuring around 150 square meters, allowing the river water to pass through, giving the impression of a bright moon floating on the water. Across the Li River from Elephant Trunk Hill is the Moon-Submerged Rock, forming the unique scenery of the "Twin Moons over the Li River."
The main attractions of Elephant Trunk Hill include Shuiyue Cave, Xiangyan Rock, Puxian Pagoda, Hongfeng Temple, unique wine cellar, and the Taiping Heavenly Kingdom Revolution Site Museum, located inside the temple. Nearby is the only remaining pagoda, the Sui and Tang Dynasty Kaiyuan Temple.
Elephant Trunk Hill travel tips
1. The best way to take a photo with Elephant Trunk Hill in the background is to take a bamboo raft ride.
2. Every year before the Chinese New Year, Guilin Sanhua Co., Ltd. opens the wine cellar to supply Guilin residents with cave-aged Guilin Sanhua wine in bulk. Come and experience the unique history and culture of this ancient wine at Guilin Sanhua Elephant Trunk Hill Wine Cellar!
3. Make sure to visit the most beautiful scenic restaurant in the city! "Jolie Vue Boutique Hotel" nearby has a 180° unobstructed viewing platform, where you can see Elephant Trunk Hill clearly right in front of you.
4. Every morning, a group of retirees gather at the square in front of the main entrance of Elephant Trunk Hill to practice dance and Taiji. The peaceful and rhythmic movements of the practitioners create a serene atmosphere, providing a perfect start to the day.
5. The park, located in the heart of Guilin city, is easily accessible by taxi or public bus.
Get a quick answer from ETripChina team
Contact Us

online customer service
Mon-Fri 9:00-18:00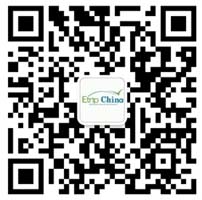 0086 773 5842555
Mon-Fri 9:00-18:00
email:contact@etripchina.com
WhatsApp: +86 13617732531