Mia

Explore the Best of China
2023-03-28
From vibrant metropolis, cultural-laden cities, peaceful natural beauty to exciting outdoor place, China is an incredibly diverse destination for travelers. Here is a pick of 10 most popular tourist destinations to visit in China, particularly for first timers.

1. Beijing - China's capital city, home to iconic landmarks such as the Great Wall, the Forbidden City, and the Temple of Heaven.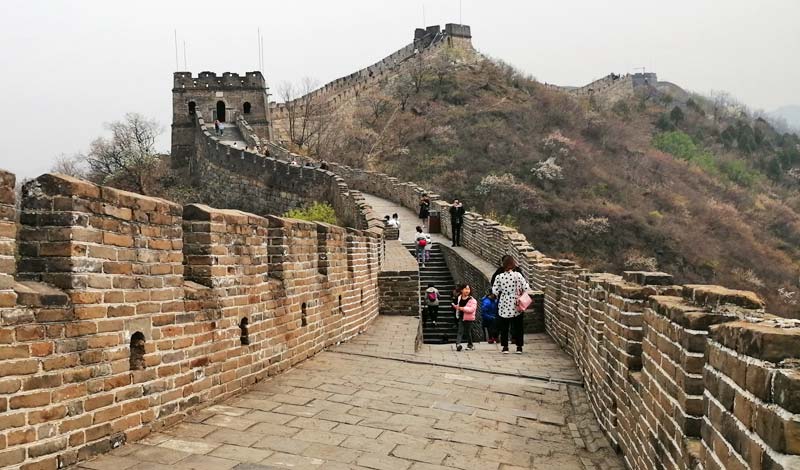 Top attractions: Great Wall of China, Forbidden City, Temple of Heaven, Summer Palace, Hutong Alley, Tiananmen Square
Beijing experience: Great Wall hiking, discover the hutongs by rickshaw, taste Peking roast duck, Enjoy a show of Beijing opera or kung fu
Tours suggested: Three Days Classic Beijing Tour, 5 Days Beijing Family Tour
2. Shanghai - The largest city in China and a global financial hub, known for its stunning skyline, historic landmarks, and vibrant nightlife.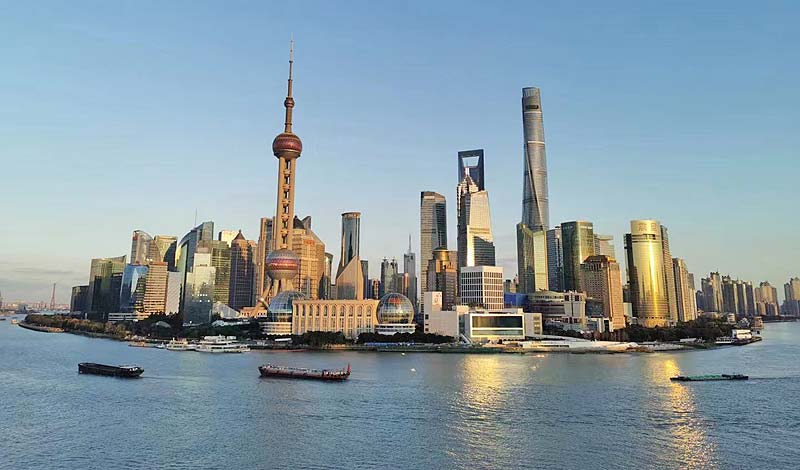 Top attractions: the Bund, Yu Garden, Shanghai Museum, Zhujiajiao Water Town, Disneyland Park, Oriental Pearl TV Tower
Shanghai experience: Watertown cruise, Disneyland fun, bird's-eye view from Oriental Pearl TV Tower
Tours suggested: Shanghai Day Tour to Pearl TV Tower, Shanghai Museum, the Bund and Pujiang Cruise
3. Xi'an - An ancient city that served as the capital of China for over a thousand years, famous for the Terracotta Warriors and other archaeological wonders.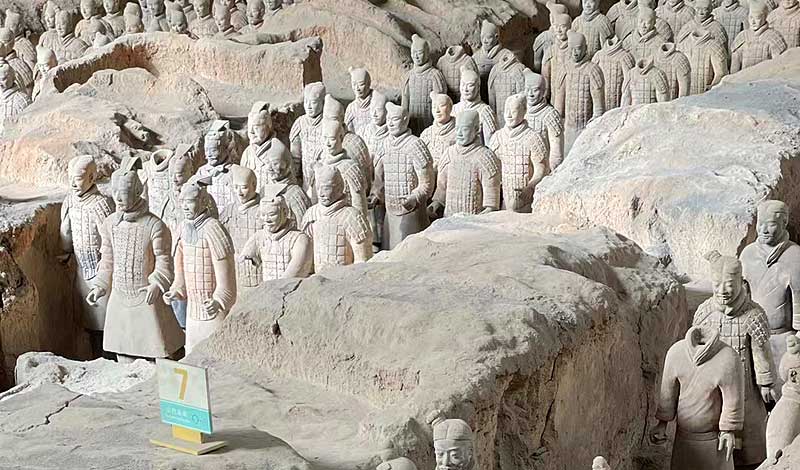 Top attractions: Terracotta Army, Ancient City Wall, Muslim Street, Big Wild Goose Pagoda, Great Mosque, Mount Hua
Xian experience: visit of Terracotta Army, cycle on the Ancient City Wall, try snacks in Muslim Quarter
Tours suggested: 3 Days Classic Xian Tour
4. Guilin - A picturesque city in southern China with stunning natural scenery, including the Li River and the famous karst mountains.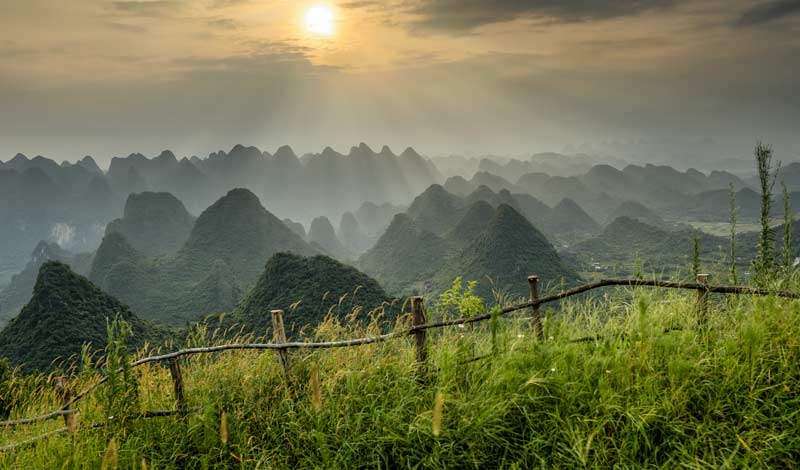 Top attractions: Li River, Yangshuo countryside beauty, Longji Terraced Fields, Two Rivers and Four Lakes scenic area
Unique experience: Li River cruise, biking in rural countryside, hiking through the rice terraces fields, bamboo rafting, mountain climbing.
Guilin trips for your reference: Four Day Classic Guilin Tour; 5 Days Guilin Hiking Trip
5. Chengdu - The capital of Sichuan province and home to giant pandas, spicy Sichuan cuisine, and ancient temples.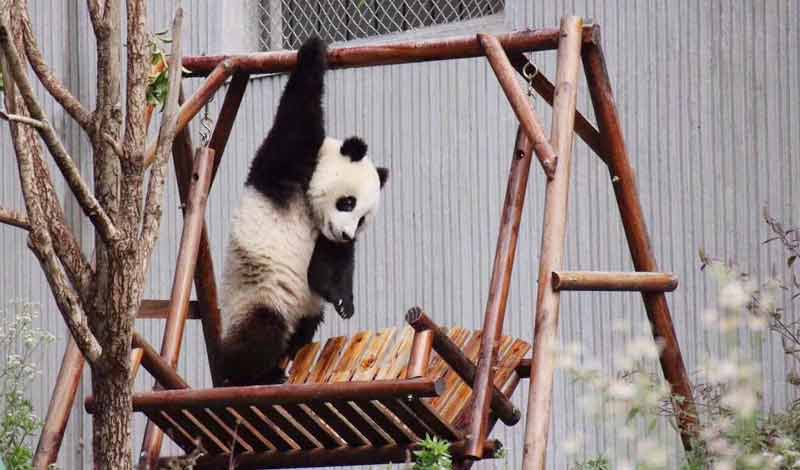 Top attractions: Chengdu Giant Panda Breeding and Research Center, Leshan Giant Buddha, Jinli Old Street, Mount Emei
Things to do: close visit of pandas, try spicy Sichuan hot pot, enjoy magical face changing, mountain climbing at Emeishan
Tours suggested: 3 Days Classic Chengdu Tour, 3 Days Tour of Chengdu and Panda Keeper Program
6. Huangshan - A mountain range in eastern China with spectacular views of granite peaks, pine forests, and hot springs.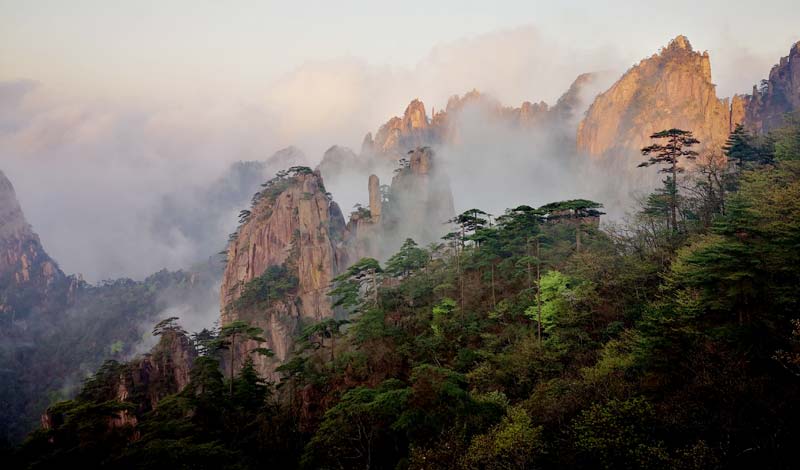 Top attractions: Yellow Mountains, Xidi Village, Hongcun Village
Huangshan experience: spectacular views of Yellow Mountain, Hiking the West Grand Canyon, hot spring, enjoy culture at ancient villages.
Tours suggested: 5 Days Huangshan Hiking Trip, 3 Day Classic Huangshan Tour – Culture and Landscape
7. Hangzhou - A city known for its beautiful West Lake, tea plantations, and historic temples and gardens.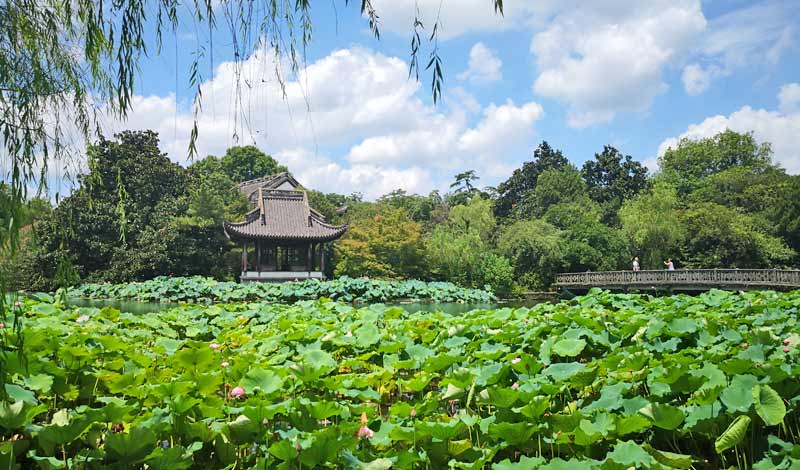 Most recommended attractions: West Lake, Lingyin Temple, Tea Plantation, Wuzhen Water Town
Hangzhou experience: cycling around West Lake, experience the Chinese tea culture.
Tours suggested: Four days Excursion to Hangzhou and Wuzhen
8. Lijiang - A UNESCO World Heritage Site in Yunnan province, known for its traditional Naxi architecture and scenic mountain views.
Top attractions: Lijiang Old Town, Jade Dragon Mountain, Tiger Leaping Gorge.
Lijiang experience: Close touch of the snow mountain, Tiger Leaping Gorge hiking.
Tours suggested: Three Days Lijiang Classic Tour,
9. Suzhou - A city near Shanghai known for its classical Chinese gardens, canals, and silk production.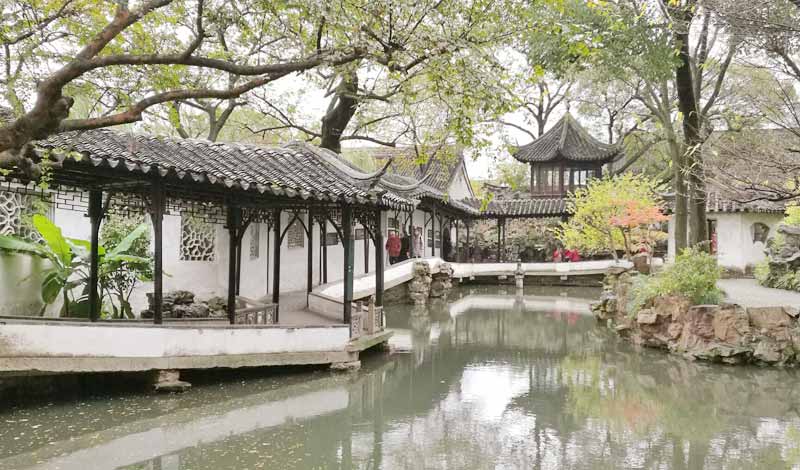 Top attractions: Humble Administrator's Garden, Lingering Garden, the Grand Canal, Tongli Ancient Town.
Suzhou experience: enjoy the art of ancient architectures, boating on the Grand Canal
10. Zhangjiajie - A national park in Hunan province known for its unique sandstone pillars, breathtaking views, and natural beauty.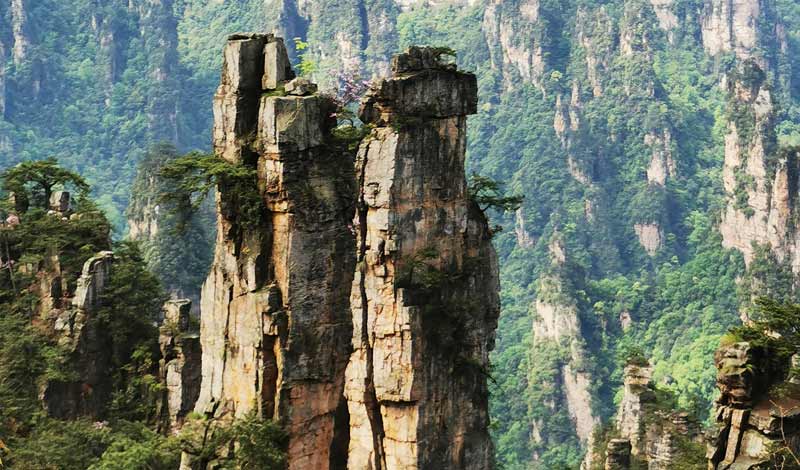 Top attractions: Zhangjiajie National Forest Park, Zhangjiajie Grand Canyon and Glass Bridge
Zhangjiajie experience: mountain climbing, walk on the glass bridge over the Grand Canyon
Tours suggested: 4 Day Tour of Zhangjiajie Natural Wonders
Get a quick answer from ETripChina team
Contact Us

online customer service
Mon-Fri 9:00-18:00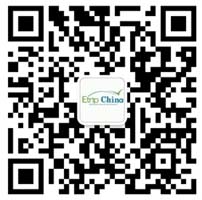 0086 773 5842555
Mon-Fri 9:00-18:00
email:contact@etripchina.com
WhatsApp: +86 13617732531