Tina

Explore the Best of China
2023-03-31
China is one of the oldest civilizations in the world. Many of the towns have survived throughout the history, and still tell the story of a time gone by. By visiting these ancient towns, you can get an insight into the glorious past. When you plan a vacation in China, you may think about spending some time at any of these ancient towns. We pick some of the top 15 towns and villages that their architectures and traditions are well preserved.
1, Hongcun Village (宏村)
Hongcun Village has a history of over 900 years and is located in southern Anhui not far from Huangshan city. It has been on UNESCO World Heritage Site list in 2000. Hongcun is a major filming location for the movie 'Crouching Tiger, Hidden Dragon'. After the release of the film, this village became known worldwide. In this village, you can see a famous Moon Pond (Yue Zhao), South Lake (Nan Hu), traditional Anhui-style houses, typical alleys, and paved roads. Hongcun Village is a great place for photographers and art students, especially in spring and autumn. Tour to Hongcun is usually combined with visit of Yellow Mountain and other villages nearby. Get inspired by Huangshan Tours.
2, Wuzhen Water Village (乌镇)
With a long history of over 1,300 years, Wuzhen Water Village is one of the six best water villages in eastern China. The houses are built of black bricks and gray tiles, which make a strong contrast with the white walls, resembling a Chinese painting. Taking a small boat trip winding through the water ways is a great way to visit the village. The aged stone bridges, canals, paved alleys, and well-arranged houses showcases the charm of the village. Wuzhen Water town is accessible by train from Shanghai in the north and Hangzhou in the south. It can be part of your Shanghai tour, or Hangzhou tour.
3, Pingyao Ancient Town (平遥古城)
Pingyao Ancient Town is one of the four ancient cities in China with a history of over 2,700 years. It has been listed as a UNESCO World Heritage Site. Pingyao still retains the style of the Ming and Qing dynasties, and it is also the most well-preserved existing city in the Han ethnic region of China. In the city, you can find temples, traditional brick houses, ancient city walls, and alleys. Take a visit to Pingyao as a break of Beijing Xian Tour.
4, Tibetan Villages of Danba (丹巴藏寨)
The Tibetan Villages of Danba are located in Danba County, Garze Tibetan Autonomous Prefecture, Sichuan Province, southwestern China. The villages are known for their traditional Tibetan architecture and unique landscape. The most visited sites are Jiaju Tibetan Village, Suopo Watchtowers, Zhonglu Tibetan Village, Badi Tibetan Village, and Guoduo Tibetan Village. Don't miss Danba villages when you head to west Sichuan for the stunning views. Check tours and transfer services from Chengdu.

5, Fenghuang Ancient Town (凤凰古城)
Located 280 km from Zhangjiajie, Fenghuang is an ancient town where Miao and Tujia ethnic groups live. The Tuojiang River flows quietly through the ancient town with wooden houses built along the river. The town is home to many historic buildings, including the Hongqiao Bridge, which is one of the oldest and most well-preserved stone arch bridges in China. Other notable landmarks in Fenghuang Ancient Town include the Wanshou Palace, the East Gate Tower, and the Ancient City Wall. Know more about Fenghuang.
6, Zhaoxing Dong Village (肇兴侗寨)

Located in the southeast of Guizhou, Zhaoxing Dong Village is the largest and oldest Dong village in the world. The entire village is surrounded by mountains, fields, offering serval hiking trails and viewpoints to explore. The town is known for its well-preserved ancient architecture and beautiful designed drum towers, which are traditional structures used for important ceremonies and festivals. Dong people are very hospitality and are good at dancing and music. Join in the performance for a unique experience. Zhaoxing is easy to reach from Guilin or Guiyang by train.
5 Days Insight Tour of Guilin with visit to Zhaoxing Town
7, Hani Villages in Yuanyang (元阳哈尼村)

Yuanyang is known for its rice terraces fields, which are the masterpieces of Hani people. In addition to the rice paddies, the Yuanyang Hani villages are also very impressive with stilt houses made of wood and bamboo. The houses are built on hillsides and connected by narrow pathways and bridges. The most-visited villages are Jingkou and Azheke Village. Spring is the most beautiful season. Stay overnight to catch up a sunset or sunrise. The Hani villages and terraces fields are can't-miss places for a side trip from Kunming.
Tour source: Deep Discovery of Yunnan in 11 Days – Kunming, Dongchuan, Jianshui, Dali, Lijiang and Shangri-la

8, Hakka Tulou Villages (福建土楼)

The Hakka Tulou Villages are located in the Fujian province, especially in Yongding, Nanjing, and Hua'an. The tulou buildings were constructed starting from the Tang Dynasty. There are tulou of different shapes, including square, round, pentagon, and octagonal. In Yongding and Nanjing, the most famous tulou are Chuxi Tulou, Tianluokeng Tulou, Chengqi Tulou, Yunshuiyao Tulou, and Gaobei Tulou. Local people still live in the tulou as they did in the past. During your stay, you can also spend a night in the tulou to experience local life. Click here to learn more about the village and the trip to the tulou.

9, Zhouzhuang Water Village (周庄)

Built in 1086, Zhouzhuang Water Village has a history of more than 900 years. It is one of the 6 most beautiful water villages in China, known as the "Venice of the East". There are 14 ancient stone bridges built in the Yuan, Ming, and Qing dynasties. More than 60% of the houses still retain the architectural style of the Ming and Qing dynasties. You can visit on foot along the paved alleys or take a small boat on the canals. Click here to learn more about Zhouzhuang Water Village and the Zhouzhuang trip.
10, Xidi Village (西递)

Xidi Village, not far from Hongcun Village, 75km away from Huangshan, is known for its Ming and Qing dynasty architecture. It has been listed as a UNESCO World Heritage Site. In Xidi Village, there are three ancestral halls from the 14th to 19th centuries, one stone archway, and 224 well-preserved ancient residences from the Ming and Qing dynasties, of which 124 are listed as national cultural relics under protection. Now, an 8km hiking trail connects Xidi Village and Hongcun Village. Click here to learn more about Xidi Village and the Xidi trip.
11, Xitang Water Village (西塘水乡)
Located 68 km from Suzhou, Xitang Water Village has a history of over a thousand years. It is also a famous water village in eastern China, known especially for its covered corridors, alleys, and bridges. It is recognized for its covered corridors compared to other water villages. The corridors were built along the river to shelter people from heat or rain. This village is slightly less touristy than other water villages. A walk around the village allows us to discover its charm.
12, Villages in Wuyuan (江西婺源村落)
Wuyuan, located in the northeast of Jiangxi Province, has been praised as "the most beautiful village in China". The architecture of the ancient villages in Wuyuan is one of the best-preserved and intact ancient buildings in China. As record shows, the county still preserves 113 ancient ancestral halls, 28 ancient mansions, 36 ancient residential houses, and 187 ancient bridges from the Ming and Qing dynasties. The Huizhou-style architecture from the Ming and Qing dynasties can be found throughout the villages in Wuyuan County, Sixianyancun, Wangkou, Likeng, Hongguan, and Sixianyancun, Wangkou, Likeng, Hongguan, Huangcun. Plan a tour to Wuyuan when the rapeseed flowers and azalea flowers in bloom. Consider take a side trip to Wuyuan from Huangshan.

13, Heshun Ancient Village (云南和顺古镇)
Heshun Ancient Village is located 3 km from Tengchong in Yunnan. It was a village on the tea and horse road. Thanks to the tea and horse road communication, the culture of the central plains, Western culture, Nanzhao culture, and local culture are all brought together. Under the influence of different cultures, traditional houses can also be found that combine Western architectural style with paved roads that tell us the history of the village.
14, Shaxi Village (沙溪镇)
Shaxi Ancient Town is located in the southwest of Jianchuan County, Dali Prefecture, Yunnan Province. Shaxi Ancient Town was an important part of the Ancient Tea Horse Road, a commercial ancient town with a long history. It preserves a large amount of original ecological customs and traditional culture, as well as beautiful ancient architecture. It is known as "the only surviving ancient market on the Tea Horse Ancient Road". The ancient town maintains intact temples, streets, stone bridges, ponds, gardens, and other scenic spots and buildings, forming a complete ancient village landscape. Spend a night at Shaxi when taking a road trip from Dali to Lijiang.
View Yunnan tours including visit to Shaxi Town.
15, Weishan Ancient Town (巍山古城)
Weishan Ancient Town is a historical and cultural city. It was built during the Yuan dynasty and was the birthplace of the Nanzhao kingdom culture (an ancient kingdom in southern China). The ancient town of Weishan has a total of 4 gates to the north, south, east, and west. The city was built in the shape of a seal square, with 25 streets and 18 alleys crossing horizontally and vertically. Apart from typical houses, there are also temples, mosques, and towers. It is a must-visit site near Dali.
Get a quick answer from ETripChina team
Contact Us

online customer service
Mon-Fri 9:00-18:00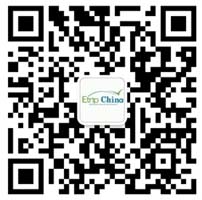 0086 773 5842555
Mon-Fri 9:00-18:00
email:contact@etripchina.com
WhatsApp: +86 13617732531