Mia

Explore the Best of China
2023-06-28
To truly understand a city, it is essential to explore its museums. Museums serve as the heart and soul of a city, providing a condensed glimpse into its history, a sense of its present, and inspiration for its future. They are living testaments to the journey of human development, allowing visitors to engage in a dialogue with artifacts and history, transcending time's limitations and reflecting upon the ebb and flow of the past. Here, we present the best history museums in China (The ranking list reflects our subjective opinions).
1. The Palace Museum in Beijing (故宫博物院)
The Palace Museum, also known as the Forbidden City, was established in 1925 and is situated within the Forbidden City complex in Beijing. It is a comprehensive museum showcasing ancient Chinese art and culture, featuring collections from the Ming and Qing dynasties. As the largest museum of its kind in China, it houses a diverse range of artifacts including paintings, calligraphy, stone inscriptions, bronze objects, gold and silver pieces, lacquerware, enamel works, ceramics, and textile and embroidery pieces.
Most Valuable Objects in Forbidden city include Ming and Qing Dynasty paintings like "Along the River During the Qingming Festival" and "A Thousand Miles of Rivers and Mountains." Notable items also include the Elephant-ear Incense Burner, Black Lacquer Kiosk Clock, Jade Mountain of Dayu Calming the Flood, and the Green Jade Incense Burner. These treasures showcase exquisite craftsmanship, vibrant designs, and historical significance.
Admission Fee: mandatory
Daily visitor capacity: Yes
Book tickets: Forbidden City Ticket Booking
2. National Museum of China(中国国家博物馆)
The National Museum of China, with a total land area of 70,000 square meters, a construction height of 42.5 meters, and 5 floors above ground and 2 underground floors, features 48 exhibition halls and a construction area of nearly 200,000 square meters. It is the world's largest single-building museum.
The National Museum of China houses over 1.4 million pieces in its collection, spanning a wide range of categories, including antiques, historical and modern artifacts, valuable ancient books, and artworks. Among them are approximately 815,000 pieces of antiques, 340,000 pieces of historical and modern artifacts, and over 240,000 valuable ancient books. Additionally, it possesses around 6,000 pieces of top-level cultural significance.
The exceptional treasures of National Museum of China include the Simuwu Ding Bronze, a significant Shang Dynasty vessel. The Four Sheep Fangzun, a ceremonial bronze with symbolic sheep legs, represents ancient Chinese culture. The Bronze "Li Gui" is an ancient utensil with a round top and square bottom, reflecting the cosmos. The Nine Dragons and Nine Phoenixes Crown, a 600-year-old masterpiece, is adorned with rubies and pearls, making it a classic empress crown in Chinese history.


Admission Fee: free
Daily visitor capacity: Yes
Book tickets: China National Museum Ticket Booking
3. National Palace Museum, Taipei (台北故宫博物院)
The National Palace Museum in Taipei was built in 1962 and completed in the summer of 1965. It is a comprehensive and the largest museum in Taiwan. It is also one of the three major museums in China and an important center for research on ancient Chinese art history and sinological studies. The museum houses an outstanding collection of Chinese cultural artifacts, with approximately 650,000 pieces from various categories, leading to the expression "Visit the Palace in Beijing to see the architecture, and the National Palace Museum in Taipei to see the cultural treasures." The museum's exhibits are refreshed every three months, and special exhibitions are also held periodically.
The most valuable objects in the National Palace Museum includes the Mao Gong Ding, a bronze vessel with a 500-character inscription from the Western Zhou dynasty. The Jade Cabbage, a Qing dynasty sculpture, intricately carves a lifelike cabbage with hidden insects symbolizing prosperity. The collection also features renowned Tang and Yuan dynasty paintings and calligraphy by Wang Xizhi.
4. Shaanxi History Museum(陕西历史博物馆)
The Shaanxi History Museum is China's first significant modern national museum and is renowned as the "Pearl of the Ancient Capital and Treasure of Chinese Civilization." It boasts a collection of 1,717,950 artifacts, including 762 top-tier objects and 18 national treasures. Within the museum, visitors can admire a wide range of valuable works, including bronze utensils from the Shang and Zhou periods, terracotta figures spanning various dynasties, gold and silver artifacts from the Han and Tang dynasties, as well as Tang dynasty tomb murals. Many of these pieces are esteemed treasures from the glorious eras of the Han and Tang dynasties, with some being restricted from leaving the country due to their extraordinary quality.
Admission Fee: free
Daily visitor capacity: Yes
5. Henan Provincial Museum (河南省博物馆)
Established in 1927, the Henan Provincial Museum stands as one of China's oldest museums. Its vast collection comprises over 170,000 artifacts, prominently featuring prehistoric items, Shang and Zhou dynasty bronzes, ceramics spanning various dynasties, jade jewelry, and stone sculptures. These exceptional masterpieces, abundant in quantity, diverse in range, and of remarkable quality, transform the museum into a cultural and artistic treasure. They bear witness to the progression of Chinese civilization and offer a captivating glimpse into the historical evolution of China.


Admission Fee: Free
Daily visitor capacity: Yes
6. Shanghai Museum (上海博物馆)
The Shanghai Museum houses nearly one million objects in its collection, of which 120,000 are considered as standout pieces. Among these, bronze objects, ceramics, calligraphy, and paintings are particularly noteworthy. The museum takes pride in its wide variety of masterpieces in these categories, reflecting China's rich artistic and cultural traditions throughout the centuries. Visitors can enjoy a wide range of notable pieces that represent the artistic and historical legacy of the Shanghai region and the country as a whole.


Admission Fee: Free
Daily visitor capacity: Yes
7. Hubei Provincial Museum (湖北省博物馆)
The Hubei Provincial Museum was established in 1953. It has a construction area of 49,611 square meters and an exhibition hall covering 13,427 square meters. It holds the largest collection of ancient musical instruments in China. The museum houses over 260,000 cultural artifacts, with a special focus on bronzes, lacquered wooden objects, and written documents. Among them, there are 945 pieces of national level and 16 pieces of national treasure level.


Admission Fee: Free
Daily visitor capacity: Yes
8. Nanjing Museum (南京博物院)
The Nanjing Museum is the oldest museum founded in China and currently has the most comprehensive collection of cultural artifacts in the country. It currently houses a total of 432,768 pieces from various categories, including 371,032 invaluable cultural treasures. The quantity of its collections ranks second among all museums in China.


Admission Fee: Mandatory
Daily visitor capacity: Yes
9. The Hunan Provincial Museum (湖南省博物馆)
The Hunan Provincial Museum is one of the largest history and art museums in Hunan province, with a total area of 49,000 square meters and a construction area of 91,000 square meters. The museum houses a collection of over 180,000 pieces, with a special focus on artifacts unearthed from the Mawangdui tomb, Shang and Zhou dynasty bronzes, artifacts from the Chu culture, ceramics from different periods, as well as artworks and historical documents from ancient and modern times.
Admission Fee: Free
Daily visitor capacity: Yes
10. Sanxingdui Archaeological Site (三星堆遗址博物馆)
It was discovered in the late 1920s and is the most extensive, long-lasting, and culturally rich ancient cultural site in the southwestern region of China to date. It is known as the "ninth great archaeological miracle." It dates back approximately 4,500 to 2,800 years ago and covers an area of 12 square kilometers. The discovery of the Sanxingdui archaeological site has provided compelling evidence of the existence of the ancient Shu Kingdom three or four thousand years ago, as well as the diversity of the origins of Chinese civilization.


Admission Fee: Mandatory
Daily visitor capacity: Yes
Get a quick answer from ETripChina team
Contact Us

online customer service
Mon-Fri 9:00-18:00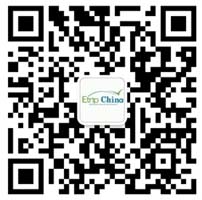 0086 773 5842555
Mon-Fri 9:00-18:00
email:contact@etripchina.com
WhatsApp: +86 13617732531