Mia

China Visa Policy
2023-05-31
China's visa policy regulates the entry, stay, and activities of foreign nationals in the country. The policy is based on various factors, including the purpose of the visit, the duration of stay, and the individual's nationality. Most foreign nationals are required to obtain a visa before entering China. However, citizens of certain countries may be eligible for visa-free entry or visa-on-arrival based on bilateral agreements or specific criteria. In this article, we introduce you the type of China visas, how to apply for China visas, and China visa exemptions.
Types of China visa
Based on the issuing entities, visa types are categorized as diplomatic visas, courtesy visas, official visas, and ordinary visas. The type of visa you will need will depend on the purpose of your visit. Here are the main types of ordinary visa:
1. The tourist visa (L visa) is intended for individuals visiting China for tourism, including sightseeing, visiting friends or family, or attending cultural events. It is usually valid for up to 90 days.
2. The business visa (M visa) is for those traveling for business purposes, such as trade fairs, client meetings, or contract negotiations, also valid for up to 90 days.
3. The work visa (Z visa) is for individuals employed in China, such as teachers or researchers, requiring a job offer from a Chinese employer and meeting specific qualifications, with a typical validity of up to one year.
4. The student visa (X visa) is for students studying in China, needing an acceptance letter from a Chinese school or university, and valid for the duration of the study program.
5. The transit visa (G visa) is for transiting passengers who won't stay in China for more than 72 hours, usually valid for up to 7 days.
6. Lastly, the crew visa (C visa) is for crew members of international trains, airlines, or ships entering China, valid for up to 90 days.
Visas can also be categorized based on their issuance form into reciprocal visa exemption, group visa, or separate document visa. They can also be classified according to the entry and exit situation as exit visa, entry visa, or transit visa. Furthermore, visas can be grouped based on the number of stays as single-entry visa, double-entry visa, or multiple-entry visa.
How to apply for China visa
To apply for a China visa, you will need to follow these general steps:
a) Determine visa type: Identify the visa type based on your purpose of visit (e.g., tourism, business, study, work). Check embassy/consulate websites for requirements.
b) Gather documents: Collect necessary documents like application form, passport, photos, and supporting papers (invitation letter, reservations, financial proof).
c) Submit application: Apply in person at the embassy/consulate or through a visa service provider. Arrange appointments and pay fees as required.
d) Wait for processing: Processing time varies based on visa type and circumstances. Apply well in advance to avoid delays.
e) Collect visa: Once approved, collect the visa from the embassy/consulate. Verify validity dates and any restrictions before traveling.
In certain exceptional cases, as stipulated by the State Council, foreigners can also request visa applications at specific port visa offices designated by the Chinese government. These are commonly known as port visas. Residents in countries or regions with diplomatic or trade relations can apply for port visas in China. These visas are for urgent or temporary business, medical, or humanitarian purposes. An invitation and supporting documents are needed, and the application is made at the port or through the visa department. For tourists to the cities of Xiamen, Shenzhen, and Zhuhai, there is a very convenient port visa called Economic Special Zone Tourist Visa. Check for details at Economic Special Zone Tourist Visa in Xiamen, Shenzhen, Zhuhai.
China visa exemptions
China has implemented visa exemption policies for citizens of certain countries, allowing them to enter and stay in China for a limited period without obtaining a visa.
1. Visa-Free Transit:
For travelers and temporary business visitors, China offers a visa-free transit policy for designated cities or regions during transfers. The 24-hour visa-free policy allows citizens from all countries to have a visa-free transfer at all international airports in China. The 72-hour visa-free policy is applicable to citizens of 53 countries and includes ports such as Changsha, Guilin, and Harbin. The 144-hour visa-free policy, also for citizens of 51 countries, extends to 20 cities and 27 ports in China. China Visa-free Transit Policy: 24-hour, 72-hour, 144-hour.
2. Visit-free visit in Hainan
China has introduced a visa-free policy for tourists visiting Hainan Province. Citizens from select countries can enter and stay in Hainan for up to 30 days without a visa, provided they meet the designated entry requirements.
Check out: Hainan Visa-free Entry: Ports, Countries, Tours
3. 144-hour Visa Free Policy for ASEAN 10 Countries to travel Guilin
In Guilin, a southern city of China, group tourists from ASEAN countries can enjoy 144-hour visa-free entry. They must enter and exit through Guilin Liangjiang Airport and stay within Guilin's administrative area for up to 6 days. ETripChina is one of the authorized travel agencies in China to receive visa-free groups from ASEAN countries.
ASEAN Members: Brunei, Cambodia, Indonesia, Laos, Malaysia, Myanmar, Philippines, Singapore, Thailand, Vietnam.
View more about Guilin 144-hour Visa Free Policy for ASEAN Tourist Groups.
4. 6-Day Visa-Free Group Tour to Guangzhou
Holders of ordinary passports from diplomatic countries can visit the Pearl River Delta without a Chinese visa for up to 6 days. Requirements: 1.) Being in Hong Kong or Macau; 2.) Organized trip by a registered travel agency in Hong Kong or Macau. Travel destinations can be Guangzhou, Shenzhen, Zhuhai, Foshan, Dongguan, Zhongshan, Jiangmen, Zhaoqing, Huizhou.
The mentioned policy can also apply to groups entering and exiting from Shantou and only staying within the administrative area of Shantou.
5. 15-Day Visa-Free Cruise Group Tour to Shanghai & China Coastal Areas
Cruise ship visitors holding any foreign ordinary passport can explore Shanghai, Beijing, and other coastal cities for up to 15 days. Requirements include: 1.) Traveling in a tour group of at least 2 members; 2.) Entering from cruise terminals in Shanghai; 3.) Being organized and received by a legally registered travel agency in China; 4.) Limited movement within specific regions, including Shanghai, Beijing, Tianjin, Guangdong, Fujian, Guangxi, Hainan, Hebei, Jiangsu, Zhejiang, Liaoning, and Shandong.
6. Visa-free entry to Hong Kong, Macau, and Taiwan: Travel to Hong Kong and Macau Special Administrative Regions (SARs) and Taiwan have separate visa policies. Travelers should check the specific requirements for these regions, as they have distinct immigration regulations from mainland China.
7. Diplomatic and Official Passport Holders: China grants visa exemptions to diplomatic and official passport holders from numerous countries for short visits, official duties, or diplomatic activities. The duration of stay is subject to the purpose of the visit and bilateral agreements.


8. China has mutual visa exemption agreements with several countries, allowing their citizens to travel to China without a visa for a specified period. Please note that the visa exemption agreements may have specific conditions and limitations, such as maximum duration of stay or purposes of visit.
It's important to note that the visa exemption policies can change, and the specific requirements and durations may vary. It is recommended to check with the official website of the Chinese embassy or consulate in your country for the most up-to-date and accurate information regarding visa exemptions for your nationality before planning your trip to China.
Get a quick answer from ETripChina team
Contact Us

online customer service
Mon-Fri 9:00-18:00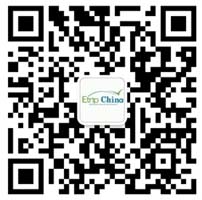 0086 773 5842555
Mon-Fri 9:00-18:00
email:contact@etripchina.com
WhatsApp: +86 13617732531