Mia

Explore the Best of China
2023-03-29
Recommended picturesque places in China.
Zhangjiajie National Forest Park is known for its towering sandstone pillars and breathtaking views. This park was the inspiration for the floating mountains in the movie Avatar.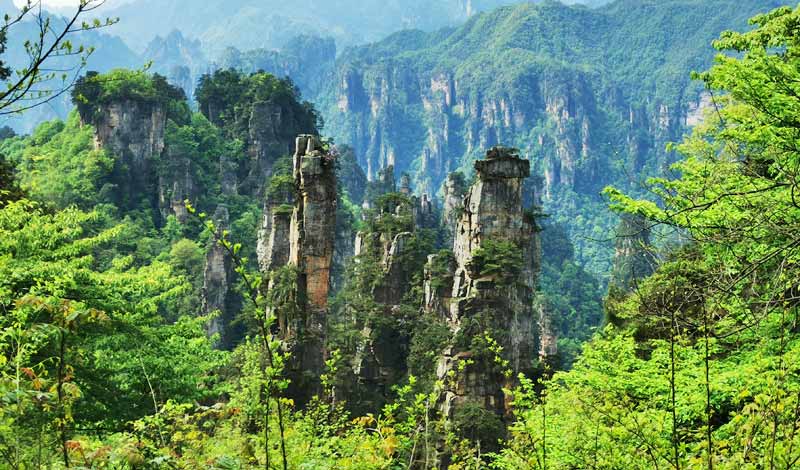 View tours to Zhangjiajie National Forest Park.
Guilin is one of the most scenic places in China boasting picturesque landscape of limestone hills and winding rivers.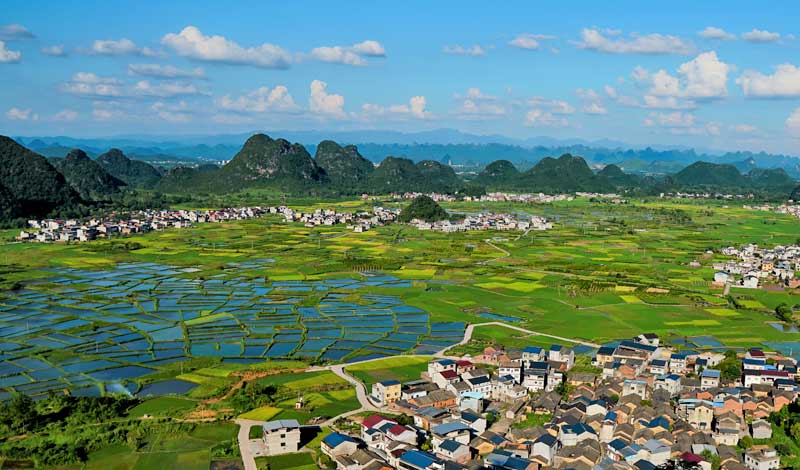 Guilin tours for your reference.
Huangshan (Yellow Mountain) is a mountain range in eastern China. It is known for dramatic peaks, stunning sunrises, and unique rock formations.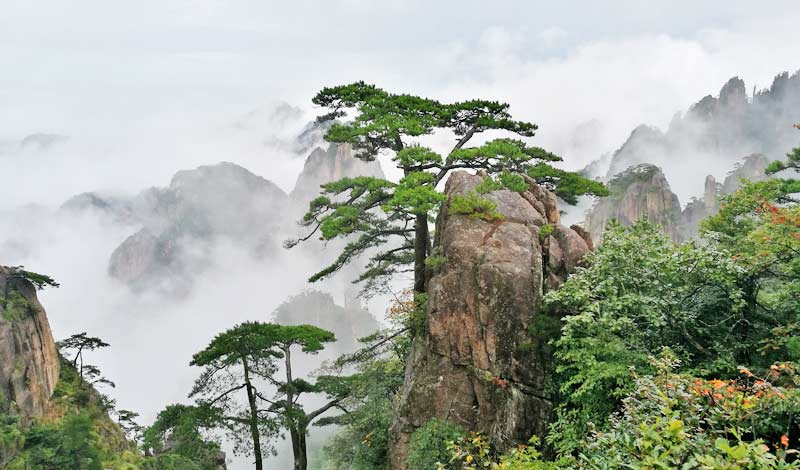 Find Huangshan sightseeing tour and hiking trip ideas.
Jiuzhaigou National Park is located in northeast of Sichuan province. The park features crystal-clear lakes, waterfalls, and colorful forests.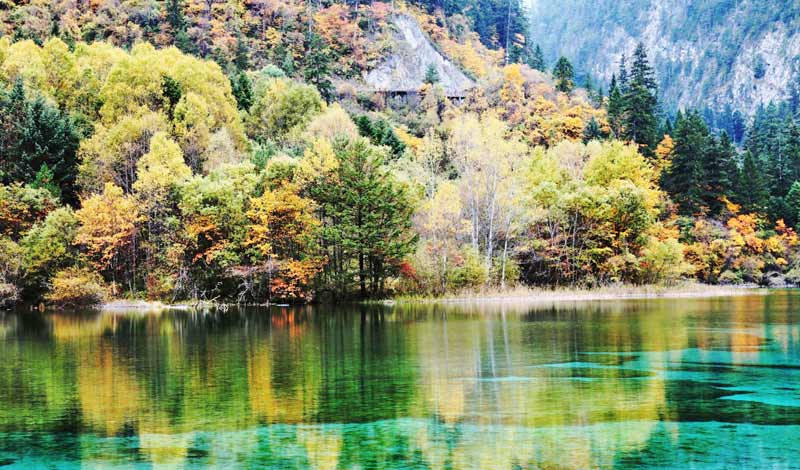 Get inspiration from Chengdu Jiuzhai Tour Itinerary.
Mount Everest, the world's tallest peak, located on the border between Nepal and Tibet region, southwest of China. It is a unique experience to access the base camp and enjoy breathtaking views of the Himalayas.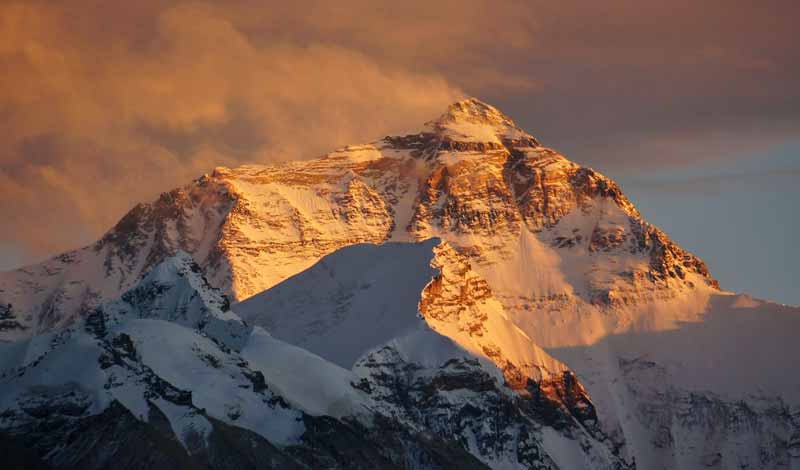 Plan a tour to Tibet and appreciate the highest mountain in the world.
Wuyuan is a county located in the northeastern part of Jiangxi Province. Famous for its fields of rapeseed flowers and ancient Hui-style architecture, Wuyuan is often referred to as the "most beautiful countryside in China".
Come to Wuyuan in the Spring when the aged architectures surrounded by rapeseed flowers.
Pudacuo National Park in Shangri-la is the first national park in China to meet international standards for ecological preservation. The beautiful lakes, waterfalls, forests, and grasslands make it a dream land for nature lovers.
Come to Shangri-la and write your own "Lost Horizon".
CNN lists 40 most beautiful places to visit in China (alphabetical order)
1. Anhui: Hongcun Ancient Village (安徽宏村)
2. Anhui: Mount Huangshan (安徽黄山)
3. Fujian: Mount Wuyi (福建武夷山)
4. Fujian: Xiapu Mudflat (福建霞浦)
5. Gansu: Echoing Sand Mountain and Crescent Lake, Dunhuang (甘肃省敦煌市鸣沙山和月牙泉)
6. Guangdong: Fortress Towers, Kaiping (广东开平雕楼)
7. Guangxi: Yangshuo (广西阳朔)
8. Guizhou: Huangguoshu Waterfall (贵州黄果树瀑布)
9. Hainan: Guanyin Statue (海南南山海上观音像)
10. Hainan: Yalong Bay (海南省亚龙湾)
11. Hebei: Chengde Mountain Resort/Rehe Palace (河北承德避暑山庄/热河行宫)
12. Heilongjiang: Saint Sophia Cathedral, Harbin (黑龙江省哈尔滨市圣索非亚大教堂)
13. Henan: Longtan Valley (河南龙潭大峡谷)
14. Hubei: One Incense Pillar, Enshi Canyon (湖北恩施大峡谷一柱香)
15. Hubei: Shennongjia (湖北神农架)
16. Hunan: Fenghuang (湖南凤凰)
17. Hunan: Zhangjiajie (湖南张家界)
18. Inner Mongolia: Singing Sand Bay (内蒙古响沙湾)
19. Jiangsu: Brahma Palace (江苏梵宫)
20. Jiangxi: Mount Lu (江西庐山)
21. Jiangxi: Wuyuan (江西婺源)
22. Jilin: Heaven Lake, Changbai Mountain (吉林长白山天池)
23. Liaoning: Benxi Water Cave (辽宁本溪水洞)
24. Liaoning: Golden Pebble Beach National Resort, Dalian (辽宁金石滩)
25. Ningxia: Sand Lake (宁夏沙湖)
26. Qinghai: Qinghai Lake (青海省青海湖)
27. Shaanxi: Xi'an City Wall (陕西西安城墙)
28. Shandong: Trestle Bridge, Qingdao (山东青岛栈桥)
29. Shanxi: Hukou Waterfall (山西壶口瀑布)
30. Shanxi: Yungang Grottoes (山西云冈石窟)
31. Sichuan: Hailuogou Glacier National Park (四川海螺沟)
32. Sichuan: Jiuzhaigou (四川九寨沟)
33. Tibet: Potala Palace (西藏布达拉宫)
34. Xinjiang: Lake Karakul (新疆喀拉库勒湖)
35. Xinjiang: Nalati Grassland (新疆那拉提草原)
36. Yunnan: Three Pagodas, Dali (云南省大理崇圣寺三塔)
37. Yunnan: Pudacuo National Park, Shangri-la (云南香格里拉普达措国家公园)
38. Zhejiang: Nanxi River (浙江楠溪江)
39. Zhejiang: Thousand Island Lake (浙江千岛湖)
40. Zhejiang: Yunhe Rice Terrace (浙江云和梯田)
Get a quick answer from ETripChina team
Contact Us

online customer service
Mon-Fri 9:00-18:00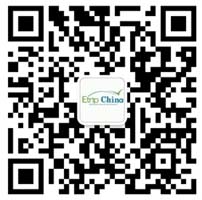 0086 773 5842555
Mon-Fri 9:00-18:00
email:contact@etripchina.com
WhatsApp: +86 13617732531