Mia

Guide to Western Sichuan
2023-05-13
Introduction of Huanglong National Park
Name in Chinese: 黄龙 (huang long)
Location: 127 km away from Jiuzhaigou Nature Reserve
Opening hours: 8:00-17:00
Visiting duration: one day
Cable car: CNY80 (one-way), CNY40 (round-trip)
Entrance fee: CNY200 in peak season (from April 1 to November 15), CNY80 in off-season (from November 16 to March 31)
Huanglong Scenic Area is a remarkable World Natural Heritage site situated in Songpan County, Aba Tibetan and Qiang Autonomous Prefecture, Sichuan Province. It is the only plateau wetland in China that is well-preserved, boasting a diverse range of flora and fauna resources and magnificent travertine formations with unique, vibrant colors. Its exceptional karst landforms make it a breathtaking and awe-inspiring destination that is highly regarded both domestically and internationally.
Huanglong is renowned for its "Four Wonders" of colorful ponds, snow-capped mountains, canyons, and forests, as well as its "Seven Wonders" including stream beaches, ancient temples, and folk customs. The Huanglong Scenic Area is located at an altitude ranging from 1,700 to 5,588 meters and consists of several sub-areas, such as Huanglong Gully, Danyun Gorge, Mounigou Valley, Xuebaoding Mountain, Xueshan Ridge, and Hongxingyan Rock. The area is also home to many endangered species, including giant pandas and Sichuan golden monkeys.
Visiting Routes in Huanglong Scenic Area
Route 1: Hiking up and hiking down is ideal for those with good physical fitness and no altitude sickness. While it allows for seeing all the attractions twice, it can be tiring and may increase the risk of altitude sickness.
Route 2: Taking the cable car up and hiking down takes about 3-5 hours. After boarding the cable car to the upper station, it takes approximately 40 minutes to hike to the Five-Color Pond. After seeing the pond, hikers can easily hike down (as there is only one path) to see the other attractions. This route is recommended as it is convenient and suitable for most people.
Route 3: Taking the cable car up and down will only allow visitors to see one attraction, the Five-Color Pond. As other attractions are also beautiful, this route is not recommended if time permits and physical level fits.
View guided tours including Huanglong and customize it to your own pace: 4 Days Jiuzhaigou and Huanglong National Park Group Tour from Chengdu
Hunglong Travel Tips
1. For the best experience, visit in October to witness the breathtaking autumn foliage. If you come in June, you'll see the spectacular rhododendron blooms in the high-altitude Huanglong Gully. It's also a perfect summer resort from July to September.
2. Since Huanglong is a high-altitude attraction, avoid excessive exercise to prevent altitude sickness.
3. The mountain path has many stairs, so consider your physical ability before embarking on the sightseeing trip.
4. The sun in the scenic area is strong, so don't forget to bring sunscreen.
5. Respect the customs and beliefs of the local ethnic groups.
6. The scenic area has hidden restrooms and trash cans, so please be environmentally conscious.
7. Feeding animals in the scenic area is prohibited.
Transport to Huanglong
The closest airport is Jiuzhai Huanglong Airport, located approximately 50 kilometers from the scenic area. You can take a flight from major cities in China, such as Chengdu, Chongqing, and Xi'an, to Jiuzhai Huanglong Airport.
Huanglong is usually visit together with Jiuzhaigou. Take public bus from Chengdu Chadianzi Bus Station to Jiuzhaigou Bus Station, then connect a bus to Huanglong. Private transfer is more convenient and hassle-free. China Bus Tickets Booking – enjoy bus journey with ETripChina
Get a quick answer from ETripChina team
Contact Us

online customer service
Mon-Fri 9:00-18:00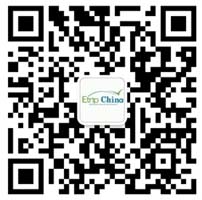 0086 773 5842555
Mon-Fri 9:00-18:00
email:contact@etripchina.com
WhatsApp: +86 13617732531