Mia

Guide to Western Sichuan
2023-05-12
Introduction of Dagu Glacier National Park
Name in Chinese: 达古冰川
Ticket price:admission fee: CNY 120/person; Cable car: CNY 180/person; Sightseeing bus: CNY 70/person
Opening hours: May 1 to December 15, 8:00-17:30; December 16 to April 30 of the following year, 8:30-17:30.
Dagu Glacier National Park (short for Dagu Glacier) is a stunning natural attraction located in Heishui County, Aba Tibetan and Qiang Autonomous Prefecture, Sichuan, China. With an elevation exceeding 5000 meters, it boasts a year-round snowy mountaintop. During November, visitors can admire the breathtaking colorful forests, while winter is ideal for extreme sports such as ice climbing. The top three glaciers, No.1, No.2, and No.3, have formed over billions of years and are truly magnificent. Tourists can reach No.1 Glacier by taking a sightseeing cable car from near Yingbin Lake. In total, over 200 glacier lakes can be found nestled between the glaciers, all of which are stunningly clear and beautiful. The "Glacier and Colorful Forest Festival" is held every autumn at Dagu Glacier and is a highly recommended event. Accommodations and dining options are available around the area, making for a comfortable stay.
Located approximately 260 kilometers away from Chengdu, it takes around 5-6 hours by car to reach Dagu Glacier National Park. It is noteworthy that Dagu Glacier is the world's glacier with the lowest altitude, largest area, and youngest age. It is also the closest glacier to the city. Visitors can climb the 4860-meter viewing platform to marvel at the pristine, crystal-clear glaciers and the delicate and serene glacial erosion lakes. In the distance, the undulating snow-capped mountains rise majestically from the clouds and mist, providing a stunning backdrop that makes one feel as if they are standing on top of the world.
Highlights of visiting Dagu Glacier
Experience the thrill of the world's highest cable car ride, taking you on a breathtaking journey from over 3000 meters to the glacier at 4860 meters in just 15 minutes. In winter, witness a mesmerizing view of the world covered in a white snow blanket from above. Walk on the wooden walkway below the cable car and feel the purity of the world around you, untainted by any pollution.
Take a break at the world's loneliest café, the only building on the mountaintop, with a view that will leave you speechless. Sip on a cup of hot coffee and gaze at the endless snow-capped mountains outside the glass window, as you try to fathom the solitude that has lasted for thousands of years. Don't miss out on this once-in-a-lifetime experience!
Recommended Itinerary including Dagu Glacier
Day 1: Chengdu - Huanglong - Jiuzhaigou Day
2: Full day tour of Jiuzhaigou - Maoxian Day
3: Maoxian - Dagu Glacier - Chengdu
View more and customize it to your own interests: Chengdu Tours, Vacations, Day Trips
Transport to Dagu Glacier
Getting to Dagu Glacier is only possible by road, as there are no other transport options available. Public buses can be taken from Chadianzi Bus Station to Heishui County, which is close to Dagu Glacier. However, to avoid any hassle and concerns, it is highly recommended to take a guided tour with private transportation, if it fits your budget. Not only will this ensure a stress-free journey, but it also provides an opportunity to combine other stunning sites like Jiuzhaigou, Huanglong, and Bipenggou into one trip, making it a truly unforgettable experience.
For independent travelers, book Chengdu to Heishui bus in advance: China Bus Tickets Booking – enjoy bus journey with ETripChina
Tips for visiting Dagu Glacier
l Daguo, located over 4000 meters above sea level, experiences a large temperature difference between day and night. It is recommended to wear warm clothes. Additionally, due to the high altitude, there is strong UV radiation, so it is advisable to bring sunscreen.
l Accommodations in the Tibetan area are limited and may not meet the standards of those in urban areas. However, the area offers an authentic experience of Tibetan culture.
l While there is usually network and signal along the way, there may be some areas with poor network coverage. It is suggested to carry some cash as a backup.
l Due to the low temperatures and high altitude, phones consume more power. It is recommended to bring a portable charger.
l While drones are allowed in the scenic area, it is important to be cautious of strong winds and to ensure the safety of the device.
l It is important to respect the local customs and religious beliefs to avoid any potential issues.
Get a quick answer from ETripChina team
Contact Us

online customer service
Mon-Fri 9:00-18:00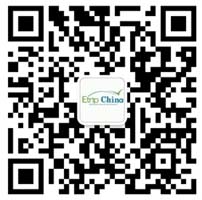 0086 773 5842555
Mon-Fri 9:00-18:00
email:contact@etripchina.com
WhatsApp: +86 13617732531