Mia

Guide to Western Sichuan
2023-05-19
Bipenggou (Bipeng Valley) Introduction
Name in Chinese: 毕棚沟
Location: 220km away from Chengdu
Opening hours: All day
Duration of visit: Half a day to one day
Ticket price: CNY80 (April-November), CNY60 (December-March)
The Bipenggou (Bipeng Valley) is located in the southeastern part of Wenchuan County, Aba Tibetan and Qiang Autonomous Prefecture, Sichuan Province, China, approximately 220 kilometers away from Chengdu. Known as the "Little Switzerland" of western Sichuan, Bipenggou combines high plateaus, glaciers, hot springs, gorges, and autumn foliage. Its unique landscape features towering peaks, deep gorges, crisscrossing glaciers, and cascading waterfalls, with a rich variety of wildlife and plant species. The natural scenery, ecological environment, and rock formations in Bipenggou are ancient and make it a paradise for travelers. Activities such as hiking, mountaineering, and photography can be enjoyed in Bipenggou.
Bipenggou is beautiful in all four seasons. In spring, you can enjoy the blooming mountain flowers as the hills are covered with a variety of wildflowers and grasses competing for attention. Rare and endangered animals, as well as various bird species, can be spotted. The summer in Bipenggou offers a cool retreat, with vast virgin forests regulating the climate. On sunny days, people can stroll along the Linzhou Stream, getting close to nature and relaxing their minds and bodies. The autumn scenery in Bipenggou is enchanting, with September to November being the best time to appreciate the colorful foliage. The colorful forests stretch for dozens of miles from the valley to the mountaintops, reflecting a charming autumn picture in the water. During winter, Bipenggou is covered in snow from late November to the end of March, providing excellent snow conditions for winter activities. Visitors can enjoy various winter sports and entertainment facilities such as skiing and snowmobile rides.
Whether you are seeking the beauty of nature or looking for winter activities, Bipenggou is a destination worth exploring.
Transport from Chengdu to Bipenggou
Long-distance Bus: Another option to reach Bipenggou is by taking a long-distance bus from Chengdu. You can head to either Chengdu Xinnanmen Bus Station or Chengdu Ruitai Bus Terminal and board a long-distance bus bound for Wenchuan County in Aba Prefecture. Upon arrival in Wenchuan County, you can choose to continue your journey to Bipenggou Scenic Area by taking a tourist bus, hiring a car, or taking a taxi.
Check out: China Bus Tickets Booking – enjoy bus journey with ETripChina.
Private transfer: If you prefer a more independent travel experience and don't want to join a guided tour, I highly recommend arranging a private transfer. This way, you can have the flexibility to explore at your own pace and not miss out on the stunning scenery along the way.
Check out: Chengdu Transfer Services, Car Rental & Coach Hiring
Accommodation in Bipenggou Scenic Area
In the scenic area: There is only one hotel within the scenic area - Namuhu Hotel. It is nestled by the picturesque Namuhu Lake, surrounded by mountains, creating a Nordic vacation ambiance for visitors.
Nearby towns: For accommodations outside the scenic area, you can choose to stay at the valley entrance or in nearby towns such as Goukou, Guergou Township, and Li County. Along the route from Li County to the scenic area, there are homestay choices.
Get a quick answer from ETripChina team
Contact Us

online customer service
Mon-Fri 9:00-18:00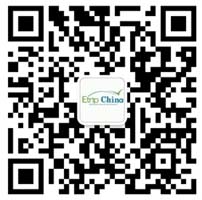 0086 773 5842555
Mon-Fri 9:00-18:00
email:contact@etripchina.com
WhatsApp: +86 13617732531