Mia

Guide to Western Sichuan
2023-05-17
Jiaju Tibetan Village introduction
Jiaju Tibetan Village is situated in Danba County, Ganzi Tibetan Autonomous Prefecture, Sichuan Province. It is the most distinctive tourist attraction in Danba, located around 8 kilometers from the county town. The village's name, "Jiaju," means "a hundred households" in Tibetan. The Tibetan-style houses ascend along the mountainside, following the Dajin River Valley and reaching the foothills of the Kapama Peaks. These houses harmoniously blend with the natural surroundings, forming a visually captivating landscape. Together with the spiritual valleys, clear streams, and snow-capped peaks, Jiaju Tibetan Village represents the exceptional beauty of the "Danba Tibetan Villages," which have been acclaimed as the foremost among the "Six Most Beautiful Chinese Rural Towns and Villages."
Jiaju Tibetan Village is known for preserving traditional Tibetan architecture. The houses, made of wood and stone with green-tiled roofs and colorful flags, exude a vibrant Tibetan cultural atmosphere. Visitors will encounter locals dressed in traditional attire, who warmly invite them to taste Tibetan cuisine and tea. Surrounded by stunning mountains, forests, and rivers, the village offers activities like Tibetan dances, songs, and handicraft demonstrations, providing a deeper insight into Tibetan culture. Whether you seek cultural exploration or natural beauty, Jiaju Tibetan Village is an excellent choice.
Jiaju Tibetan Village travel tips
1. The Jiaju Tibetan Village is situated at an altitude of around 2000 meters. Most individuals with average physical condition can adapt to this elevation. Avoid strenuous activities to prevent altitude sickness.
2. The Jiaju Tibetan Village offers stunning scenery all year round. Spring showcases the renowned Danba pear blossoms, while summer presents clear skies and grazing herds of cattle and sheep. In autumn, vibrant forests decorate the mountains, complemented by majestic snow-capped peaks. Winter travel is not recommended due to potential road closures caused by heavy snowfall.
3. The best time for photography is early morning. Photography enthusiasts recommend an overnight stay in the village. There are multiple viewing platforms for sightseeing and photography.
4. Accommodations in the village are mainly homestays owned by villagers. While they may not offer the same level of amenities as city hotels, they provide an authentic Tibetan experience. Additionally, Danba is known as the "Little Jiangnan of Tibet" and boasts abundant local produce. Visitors can enjoy fresh local ingredients throughout the year.
5. Show respect for local customs and traditions and maintain civilized behavior while traveling.
Transport to Danda Jiaju Tibetan Village
There are two routes to reach Danba from Chengdu. The first route passes through Dujiangyan, Wolong, Mount Siguniang, and Xiaojin, covering 390 kilometers. The second route goes through Ya'an, Kangding, Xinduqiao, Tagong, and Bamei, covering approximately 520 kilometers. Taking a Sichuan guided tour is recommended to fully enjoy the scenic beauty along the way.
Public transportation: From Chengdu's "Chadianzi Bus Station," take a bus to "Danba County Bus Station." Then, you can either take a taxi or a village shuttle bus (Danba County Xiqiao Bridge) to reach Jiaju Tibetan Village. Independent travelers are advised to buy bus tickets in advance. China Bus Tickets Booking – enjoy bus journey with ETripChina
Get a quick answer from ETripChina team
Contact Us

online customer service
Mon-Fri 9:00-18:00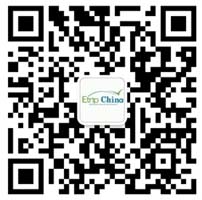 0086 773 5842555
Mon-Fri 9:00-18:00
email:contact@etripchina.com
WhatsApp: +86 13617732531