Shanghai Travel Guide
2020-12-03 11:32:08
Zhujiajiao Water Town Facts
Names: Chinese: 朱家角; pinyin: Zhūjiājiǎo; literally "Zhu Family Corner"
Location: Zhujiajiao Ancient District, Kezhi Garden Road, Qingpu District.
History: 1700 years
Further Information of Zhujiajiao
Zhujiajiao is a water town located in the suburb of Shanghai city. With a history of more than 1700 years, the town has many old historical buildings, 36 bridges and numerous streams. Only 45 minutes driver away from Shanghai city makes it a popular destination to feel being in a real Chinese village.
Covering an area of 47 square kilometers, the town has a population of 60,000. It is a relatively small town but houses number of town's attractions such as rice shops, banks, pharmacy, a Qing dynasty post office and gardens. There are also 36 interesting bridges made from stone, wood or marble. Among which, the Fangsheng Bridge is the longest, largest and tallest stone bridge, with five openings both in Zhujiajiao and in the Shanghai region. Lots of small restaurants and tea house offers opportunities to sit down and have a great feeling of the ancient village. Boat ride is one of the best ways to soak in the landscape that is complete contrast to the center of Shanghai city.
Zhujiajiao Travel Tips
The main street is quite crowded. It is nice to stroll for a while in the bystreets that would allow you a tranquil moment.
It is well worth the time to take a hand-pulled boat to soak in the atmosphere.
Subway line connect the town and Shanghai city well. But if you would like to fill in other sites on the day, a private transfer with guide is recommended.
Get a quick answer from ETripChina team
Contact Us

online customer service
Mon-Fri 9:00-18:00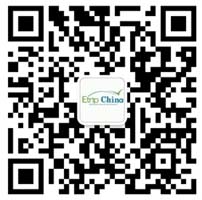 0086 773 5842555
Mon-Fri 9:00-18:00
email:contact@etripchina.com
WhatsApp: +86 13617732531