Niki

Shanghai Travel Guide
2020-12-09 10:08:07
Facts of Shanghai Museum
Names: simplified Chinese: 上海博物馆; traditional Chinese: 上海博物館
History: founded in 1952
Collections: over 120,000 pieces
Opening Hours: 9:00 to 17:00 (last entry at 16:00)
Admission fee: Free of entry
Shanghai Museum Information
Shanghai Museum is an icon museum in Shanghai with exhibits over 4 floors. There are eleven galleries and three exhibition halls; each has a separate topic including Ancient Bronze, Paintings, Calligraphy, Ancient Sculpture, Ancient Ceramics, Ancient Jade, Coins, Seals, Ming and Qing Furniture, and Minority Nationalities. The museum provides excellent insights for Chinese culture over 5,000 years.
The museum was first built in 1952 in the former Shanghai Racecourse club house, now at 325 West Nanjing Road. It moved to its new site at the People's Square in 1992. Then the next year, a new building started to construct for the museum on site, designed in the shape of an ancient bronze cooking vessel. The round top and a square base symbolize the ancient Chinese perception of the world as "round sky, square earth".
Located near the People's Square in the center of Shanghai, Shanghai Museum houses the best what the city has to offer. There are more than 140,000 treasurable pieces housed in the museum including areas such as jade, furniture, costumes, pottery, calligraphy and currency. Many of them are China's most precious artifacts. The exhibits are all clustered around themes and have Chinese/English placards. People may come here to spend a day seeing the whole place, or just choose which galleries interest them most. It is perfect for family with kids to spend a few hours in the museum and the surrounding attractions like the People's Park, Urban Planning Exhibition Center.
Shanghai Museum Travel Tips
Free entry but the museum applies real-name reservation. It is advisable to make advance booking to guarantee the visit as visitors' number is limited to 6,000 per day since the reopening after the break of COVID-19.

Shanghai museum is open Tuesday - Sunday, 9:00 – 17:30 (last entry is 16:00), closed on Monday (with exception of public holidays)

It is a huge museum with numerous collections and temperate exhibitions. Give yourself 3-4 hours if you are a history and culture lover. Discuss with your guide beforehand to see the items that are interesting to you.

Avoid packing up the prohibited items and look for guidelines in the museum. If you travel with ETripChina, guide will brief you the don'ts in advance.
Get a quick answer from ETripChina team
Contact Us

online customer service
Mon-Fri 9:00-18:00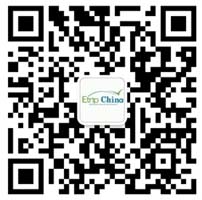 0086 773 5842555
Mon-Fri 9:00-18:00
email:contact@etripchina.com
WhatsApp: +86 13617732531