Niki

Shanghai Travel Guide
2020-12-02 12:21:00
Facts of the Bund
Names: Simplified Chinese: 外滩; traditional Chinese: 外灘; Shanghainese: nga3thae1; Mandarin pinyin: Wàitān)
History: with a history back to the 1840s.
Location: Between Baidu Bridge and Jinlin East Road, Shanghai.
The Bund Information
The word "bund" means an embankment originates from the Hindi-Urdu word band. The Bund in Shanghai refers to the waterfront area along the western bank of Huangpu River between the Waibaidu Bridge and Nanpu Bridge in the city center. It lined with 52 buildings of different European architectural styles that once housed banks, trading companies, consulates from United Kingdom, France, Russia, United States, etc. The buildings are well preserved to its former glory and make the Bund "museum of buildings". It is now one of the important tourist destinations in Shanghai.
The Bund area was initially a British settlement in 1840s. The establishment of international concession led a building boom at the end of the 19th century and beginning of 20th century. Numerous commercial buildings were construct and the Bund started to be a major financial hub of Far East. Many institutions set up their headquarters along the riverside and highlighted the streetscape. After the civil war, most of the buildings were turned into other uses. 30 years later, local government intended to restore the bund to its former glory and converted it to a tourist attraction. A tall levee was constructed to prevent floods. Atop it, a promenade was specially designed for visitors offering numerous photography chances of the stylish buildings, tourist ferries navigating the river, towering skyscrapers on the other side like the Pearl TV Tower, World Financial Center and Jinmao Tower.
For visitors, there is much to see along the Bund. The Customs House, nicknamed "Big Ching", is an eight-storey building considered as one of the symbols of the Bund. The grandest building on the Bund is HSBC Building now housed the Pudong Development Bank. The Huangpu Park is constructed at the northern tip of the Bund which is home to the Bund Historical Museum. In addition, visitors can enjoy a different view by taking Bund Tourist Tunnel or a Huangpu River cruise.
The Bund Travel Tips
Walking along the bund is a pleasant experience to enjoy night view from 6:30 to 10:00 pm when all lights on.
If you want an awesome panoramic view of the Bund, visit one of the observatory centers of the Pearl TV Tovar, Jin Mao tower or the Shanghai World Financial Center.
Sitting back leisurely on a Pujiang Cruise to enjoy the night view of The Bund and the skyscrapers on the other side is also favored by many travelers.
Get a quick answer from ETripChina team
Contact Us

online customer service
Mon-Fri 9:00-18:00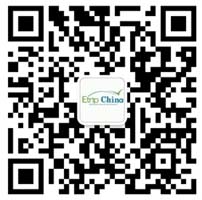 0086 773 5842555
Mon-Fri 9:00-18:00
email:contact@etripchina.com
WhatsApp: +86 13617732531