Shanghai Travel Guide
2020-12-03 11:05:16
Shikumen Facts
Names: Traditional Chinese 石庫門, simple Chinese 石库门, pinyin shíkùmén, literally means: Stone Warehouse Gate
History: First appeared around 1860s and rapidly increased in 1930s.
Shikumen Information
Shikumen, literally means "stone-gated house", is a traditional style of residence in Shanghai. It integrates the traditional Chinese terraces houses and modern Western style into a Shikumen-design style. It features two-storey houses with tall and heavy brick walls, stone arches, sunshine-filled balconies and courtyards. Shikumen is widely considered as a symbol of Shanghai's past and a totem of Shanghai culture.
This traditional Shanghainese architecture first appeared in 1860s and was rapidly increased in the early 20th century. There were more than 9,000 Shikumen-style houses when it reached the height of the popularity in 1950s, taking up 80% of the residential area in town. Its glories fade away in the last few decades, as most of the Shikumen architectures moved its way for the skyscrapers, roads and squares. Shanghai government finally take efforts to preserve this cultural heritage since late 1990s. Restoration was made to the existing Shikumen houses to keep its former glory. New art parks were created like Xintiandi and Tianzifang. The original walls and tiles are preserved while each building may house a boutique hotel, international gallery or fashionable cafe.
For the old generation of Shanghainese residents, life in Shikumen has been a special memory that they would cherish in hearts. Most of them have their own stories with Shikumen alleys which witness the daily life of average people as well as celebrities such as Luxun (the pioneer of modern Chinese literature) and Soong Ching-ling (Mother of the Nation). Their former houses are opened to public as attractions.
List of Shikumen Alleys
There are several Shikumen architectures on highly recommended list. Take a stroll around the streets and experience the real Shanghainese spirit.
1. Xintiandi (Location: Madang Lu, near Xingye Lu)
2. Cool Dock (Location: 479 S. Zhongshan Lu)
3. Tianzifang (Location: 210 Taikang Lu)
4. Bugaoli (Location: 387 S. Shaanxi Lu)
5. Shanghai Old Street (Middle Fangbang Lu between South He'nan Lu and Renmin Lu)
6. South Pudong Lu, near Weifang Lu (South Gate in Huangpu District (Yaqiaojia Lu, S. Guangqi Lu)
7. Hengshan Road
8. Ruijin Road
9. Along S. Huangpi Lu
Get a quick answer from ETripChina team
Contact Us

online customer service
Mon-Fri 9:00-18:00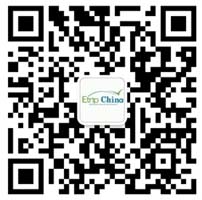 0086 773 5842555
Mon-Fri 9:00-18:00
email:contact@etripchina.com
WhatsApp: +86 13617732531