Shanghai Travel Guide
2020-12-07 10:39:13
Shanghai World Financial Center Information
Names: Simplified Chinese 上海环球金融中心; Traditional Chinese 上海環球金融中心; Mandarin Hanyu Pinyin - Shànghǎi huánqiú jīnróng zhōngxīn
Height: Antenna spire 494.4 m (1,622.0 ft) / 492.0 m (1,614.2 ft); Roof 487.4 m (1,599.1 ft); Top floor 474.0 m (1,555.1 ft)
History: Construction started 1997; Completed 2008
The Shanghai World Financial Center is a mixed-use skyscraper, standing in the Pudong district of Shanghai. With a roof height of 492.0 meters (1,614.2 ft), it seconds to Taipei 101, the world's highest structure, surpassing the neighboring Jin Mao Tower and the Oriental Pearl TV Tower.
The skyscraper was designed by Kohn Pedersen Fox and developed by Mori Building. Construction of the building was started in 1997 and completed in 2008, as it was stopped for six years cause by the Asian financial crisis. The building consists of offices, conference rooms, observation decks, shopping malls, financial institutions and hotels. The world second-highest Park Hyatt Shanghai rests from the 79th to the 93rd floors with 174 rooms and suites. Three observation decks were constructed on the 94th floor 423m, 1,388 ft), the 97th floor (439 m, 1,440 ft), 100th floor (474 m, 1,555 ft). At the highest floor, it equipped with a glass floor in the center, which is amazing and a little scary for people afraid of height.
After its opening to public, this new landmark of Shanghai has attracted more and more local and international visitors each year.
Travel Tips of Shanghai World Financial Center
Opening hours: 9:00-22:30 (last entry is 21:30)
Come at dusk and you can see great night view when the lights starting to switch on, especially when the Pearl TV Tower turn to a giant disco ball.
Subway Line 2: Get off from Exit 4 at Dongchang Road Station; or get off from Exit 6, at Lujiazui Station, then walk 10 minutes towards the building.
Get a quick answer from ETripChina team
Contact Us

online customer service
Mon-Fri 9:00-18:00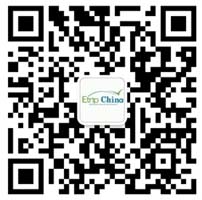 0086 773 5842555
Mon-Fri 9:00-18:00
email:contact@etripchina.com
WhatsApp: +86 13617732531