Mia

China Visa Policy
2023-05-27
Starting from March 15, 2023, the National Immigration Administration has reimplemented the visa-free entry policy for Hainan Island. Tourists from 59 countries with ordinary passports can visit Hainan through arrangement of local travel agencies. They can enter Hainan without a visa through designated ports and stay in the province for up to 30 days. This makes a visit of Hainan easier and more convenient.
List of the 59 eligible countries
European countries: Russia, United Kingdom, France, Germany, Norway, Ukraine, Poland, Italy, Austria, Finland, Netherlands, Denmark, Switzerland, Iceland, Sweden, Spain, Belgium, Czech Republic, Estonia, Greece, Hungary, Latvia, Lithuania, Luxembourg, Malta, Portugal, Slovakia, Slovenia, Ireland, Cyprus, Bulgaria, Romania, Serbia, Croatia, Bosnia and Herzegovina, Montenegro, North Macedonia, Albania, Monaco, Belarus.
11 Asian countries: South Korea, Japan, Singapore, Malaysia, Thailand, Brunei, Kazakhstan, Philippines, Indonesia, United Arab Emirates, Qatar.
6 American countries: United States, Canada, Brazil, Mexico, Argentina, Chile.
2 Oceanian countries: Australia, New Zealand.
Qualified ports of entry/exit in Hainan
| | | |
| --- | --- | --- |
| City | Port | Number |
| Haikou | Meilan International Airport | 0898-65760114 |
| Sanya | Phoenix International Airport | 0898-88289390 |
Hainan visa-free entry guide
Guided tour rather than independent travel: Prior registration with a Hainan travel agency is mandatory for all travelers before their arrival. Travelers will need to provide their passport information, round trip tickets, hotel bookings, and a detailed itinerary of their Hainan trip. The Hainan travel agency will then submit the travelers' information to the Exit and Entry Administration Bureau of Hainan at least 24 hours before their arrival.
Plan your travel route: Travelers from the 59 eligible countries for visa-free entry can conveniently travel to Hainan from Hong Kong or any other location outside Mainland China by taking a direct flight.
Duration of stay: The maximum length of stay for visa free travelers in Hainan is 30 days.
Departure: Travelers shall leave Hainan prior to the expiry of the duration of stay. Travelers who need to extend their stay in Hainan or travel to other parts of China must apply for a visa through a Hainan travel agency.
Hainan Tour itinerary suggestions
5-Day Hainan Itinerary
Day 1: Haikou - Visit the Temple of Five Lords and stroll along the Coconut Dream Corridor. Day 2: Sanya - Relax on Yalong Bay Beach and explore Nanshan Cultural Tourism Zone. Day 3: Wuzhizhou Island - Discover crystal-clear waters and vibrant coral reefs. Day 4: Qixianling Hot Springs and Yanoda Rainforest Cultural Tourism Zone. Day 5: Sanya - Tianya Haijiao Scenic Area and sunset cruise.
8-Day Hainan Island Discovery
Day 1: Arrive in Haikou, visit the Temple of Five Lords and explore the old streets.
Day 2: Head to Wenchang, visit the Space Theme Park and Xinglong Tropical Botanical Garden.
Day 3-4: Journey to Sanya, relax on Yalong Bay Beach, visit Nanshan Cultural Tourism Zone, and explore Phoenix Island.
Day 5-6: Explore the scenic beauty of Qionghai and Bo'ao, visit Wanquan River and Bo'ao Forum for Asia.
Day 7-8: Return to Haikou, explore the volcanic landscapes of Shishan Volcano Cluster Geopark and enjoy local cuisine before departure.
Get a quick answer from ETripChina team
Contact Us

online customer service
Mon-Fri 9:00-18:00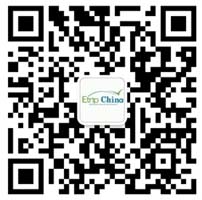 0086 773 5842555
Mon-Fri 9:00-18:00
email:contact@etripchina.com
WhatsApp: +86 13617732531