Ticket Type
Schedule
Pre-booking
Cost
Morning Ticket(8:30 AM - 12:00 PM)
Entry time for morning session tickets: 8:30-12:00.

Shared capacity: 20000 pax

Book at least 24 hours in advance

USD $10
Book
Afternoon Ticket (12:00 PM -16:00 PM)
Entry time for afternoon session tickets: 12:00-16:00.

Shared capacity: 20000 pax

Book at least 24 hours in advance

USD $10
Book
Forbidden City Tickets
Tour Code: BJT-02

Name: Forbidden City 故宫, The Palace Museum 故宫博物院
Address:4 Jingshan Front St, Dongcheng, Beijing, China 北京市东城区景山前街4号
Ticket Type: E-ticket, No need to collect paper ticket
Notes for Booking Tickets of Forbidden City

1. Tickets can be issued 7 days prior to the entry time. To increase the chances of securing tickets, it is advisable to send inquiries at least 8 days in advance.
2. As a result of the increased number of tourists after the pandemic, securing tickets for the Forbidden City this year has become exceedingly challenging. While we cannot guarantee availability, we will make every effort to assist with your reservation. If we are unable to secure tickets, a full refund will be issued. Kindly inform us of all your travel dates in Beijing to enhance the likelihood of a successful ticket purchase.
3. It is important to ensure that the passport numbers and full names of all travelers match exactly as shown on their passports. Otherwise, ticket collection and entry into the palace will not be permitted.
4. Tickets are printed with the specified date and either the morning or afternoon session. If changes are necessary, please request a cancellation or modification the day before entry. ETripChina cannot guarantee changes or cancellations until they have been successfully processed.
5. For group bookings, all visitors must enter the museum together. If this is not possible, please make separate bookings to avoid any complications.
Introduction of Forbidden City

The Forbidden City, also known as the Palace Museum, was the imperial residence for 24 emperors during the Ming and Qing dynasties. With 980 buildings spread across 720,000 square meters, it is the world's largest and best-preserved wooden structure complex. Now a museum, it showcases a vast collection of artifacts and artwork. The rectangular city is aligned along a central axis, leading visitors from the South Gate to the North Gate. It remains a significant symbol of imperial power. To fully explore Beijing, visitors can follow the central axis from Tiananmen Square to the Bell Tower, passing through the Forbidden City and Jingshan Park. Due to its popularity, advanced booking is recommended to ensure a complete tour of Beijing.
Location map of Forbidden City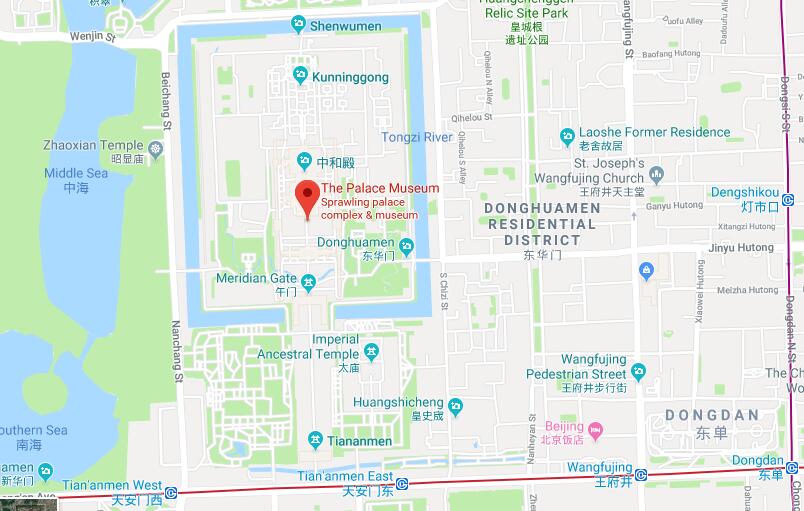 Travel Tips for visitors to Forbidden City: `
1. To better understand the background, the story and culture of the palace, we recommend you a private day tour.
2. If you have done some research, an audio guide on site may also be very helpful.
3. Visiting order is set from South to North, and most of the people see the main halls along the axis with a garden at the end of the tour for around two hours. But for in-depth tour, prepare more time to discover some less crowded halls, or treasure exhibition including the Clocks Gallery, Treasures Gallery, the Paintings and Calligraphy Gallery, the Porcelain and Ceramics Gallery, Bronzeware Gallery, etc.
Download a two hour visit plan, half day visit plan and one day visit plan.
4. Convenient smart luggage storage service is available. Visitors can check their luggage in at the South Gate and collect it at the North Gate.
5. The museum is wheelchair-friendly with barrier-free access. Free wheelchairs (¥500 deposit) and pushchairs/strollers (¥300 deposit) are available. However, it is recommended to bring your own if needed.
6. Take good care of your belongings during your visit. For any urgent matters, please contact the police station in the palace at 010-85007495 or listen for announcements at 010-85007424.
Price Inclusion
Entrance Fee
Service Fee and bank charge
Price Exclusion
Transfer from and back to hotel.
Exhibitions in the palace.
Classic Beijing Itinerary for your reference
Day 1 Arrive in Beijing: Airport Transfer
Day 2 Beijing Morning visit: Tiananmen Square, The Forbidden City, Jingshan Park.; Afternoon visit: Hutong Tour(free)
Day 3 Beijing: Badaling Great Wall or The Mutianyu Great Wall(admission +cable car+ sightseeing bus) (Transfer from Beijing City Center to the Great Wall)
Day 4 Depart Beijing: Temple of Heaven, Summer Palace, Airport Transfer
Get a quick answer from ETripChina team
Contact Us

online customer service
Mon-Fri 9:00-18:00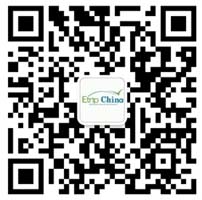 0086 773 5842555
Mon-Fri 9:00-18:00
email:contact@etripchina.com
skype: +86 13617732531
Frequently Asked Questions