Ticket Type
Schedule
Pre-booking
Cost
Admission (9:00-11:00)
Check-in between 9:00-11:00

Shared capacity: 2000 pax

Book at least 24 hours in advance

USD $5
Book
Admission (11:00-13:30)
Check-in between 11:00-13:30

Shared capacity: 2000 pax

Book at least 24 hours in advance

USD $5
Book
Admission (13:30-16:30)
Check-in between 11:00-13:30

Shared capacity: 2000 pax

Book at least 24 hours in advance

USD $5
Book
China National Museum Tickets
Code: BJT-07
Address: No. 16 East Chang'an Avenue, Dongcheng District, Beijing 北京东城区东长安街16号 天安门广场东侧
Opening Hours: 9 am to 5 pm, Tuesday to Sunday. Closed on Mondays (except during national holidays).
Ticket Type: E-ticket / QR code
The National Museum of China is the world's largest single-building museum, covering 70,000 square meters and featuring 5 floors above ground and 2 underground. Its collection of over 1.4 million pieces includes antiques, historical artifacts, ancient books, and artworks, with approximately 6,000 top-level cultural relics.
Notes for Booking of National Museum
a) China National Museum is free but requires advance online reservation. To facilitate the reservation process, we charge a service fee.
b) Museum tickets go on sale 7 days before at 5 PM Beijing time (subject to change). For better chances, contact ETripChina 8 days prior to sales.
c) Please note that the National Museum of China has a daily capacity limit of 8,000 visitors. Due to high demand, we cannot guarantee reservations. If tickets are unavailable, the service fee paid will be refunded fully.
d) The museum offers three reservation time slots each day: 9:00-11:00, 11:00-13:30, 13:30-16:30. Please ensure that you enter the museum during your designated time slot on the day of your visit.
Price inclusions
Reservation service fee
Price exclusions
Temporary exhibitions
Personal cost in the museum
Entry requirements of National Museum
The listed items are not exhaustive. For any items not mentioned, please follow the on-site staff's guidance. If you have feedback or complaints about the venue, exhibitions, or services, please visit the service desk at the National Museum of China.
1. On the day of the visit, you must enter the venue according to the scheduled time slot. If you miss the scheduled time slot, entry will be declined. Please plan your schedule reasonably.
2. The National Museum opens at 9:00, stops admitting visitors at 16:30, and closes at 17:30. It is closed on Mondays (except for holidays).
3. Upon entering the venue, please cooperate with the security check and refrain from bringing any prohibited items or pets onto the premises.
4. Entry to the venue is denied for individuals who are intoxicated, have restricted behavioral abilities, or are not dressed appropriately.
5. Adult supervision is required for young children, elderly individuals, and people with limited mobility when entering the venue.
6. No climbing over fences or touching exhibits. Please care for the exhibits and facilities. Any damages will require appropriate compensation and legal responsibility.
7. No smoking inside. Please avoid littering and maintain cleanliness in the surroundings.
8. Photography is permitted for certain exhibitions, but please avoid using flash, selfie sticks, and tripods.
Classic Beijing Itinerary for your reference
Day 1 Arrive in Beijing: Airport Transfer
Day 2 Beijing Morning visit: Tiananmen Square, The Forbidden City, Jingshan Park.; Afternoon visit: Hutong Tour(free)
Day 3 Beijing: Badaling Great Wall or The Mutianyu Great Wall(admission +cable car+ sightseeing bus) (Transfer from Beijing City Center to the Great Wall)
Day 4 Depart Beijing: Temple of Heaven, Summer Palace, Airport Transfer
Get a quick answer from ETripChina team
Contact Us

online customer service
Mon-Fri 9:00-18:00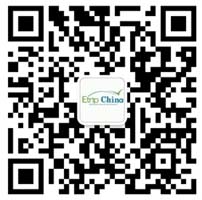 0086 773 5842555
Mon-Fri 9:00-18:00
email:contact@etripchina.com
skype: +86 13617732531
Frequently Asked Questions