Ticket Type
Schedule
Pre-booking
Cost
Adult (19-59y) (check in 06:00~09:00)
Check-in time indicated, no touring hour restrictions.

Shared capacity: 5000 pax

Book at least 24 hours in advance

USD $9
Book
Adult (19-59y) (check in 09:00~12:00)
Check-in time indicated, no touring hour restrictions.

Shared capacity: 5000 pax

Book at least 24 hours in advance

USD $9
Book
Adult (19-59y) (check in 12:00~16:00)
Check-in time indicated, no touring hour restrictions.

Shared capacity: 5000 pax

Book at least 24 hours in advance

USD $9
Book
Adult (19-59y) (check in 16:00~19:00)
Check-in time indicated, no touring hour restrictions.

Shared capacity: 5000 pax

Book at least 24 hours in advance

USD $9
Book
Children(7-18y)
Please check in at the same time slots as the accompanying adult.

Shared capacity: 5000 pax

Book at least 24 hours in advance

USD $7
Book
Free entry (reservation fee)(≤6y, ≥60y)
Please check in at the same time slots as the group or specific.

Shared capacity: 5000 pax

Book at least 24 hours in advance

USD $5
Book
Summer Palace Tickets
Tour Code: BJT-01
Name: Summer Palace 颐和园
Address: 19 Xinjian Gongmen Road, Haidian District, Beijing, China 北京市海淀区新建宫门路19号

Openning hours: Peak Season (Apr 1 - Oct 31): 6:00 AM - 8:00 PM (last entry at 7:00 PM); Off-peak Season (Nov 1 - Mar 31): 6:30 AM - 7:00 PM (last entry at 6:00 PM).
Ticket Type: E-ticket, No need to collect paper ticket

The Summer Palace in Beijing, China, is a UNESCO World Heritage Site and a renowned imperial garden. Built during the Qing Dynasty as a summer retreat, it covers 2.9 square kilometers and features Kunming Lake, pavilions, halls, temples, and bridges. This captivating complex harmoniously blends nature and architecture, offering tranquility and beauty. Highlights include Longevity Hill, the Hall of Benevolence and Longevity, the Marble Boat, and the Seventeen-Arch Bridge. Visitors can wander through stunning gardens, appreciate intricate artwork, and enjoy panoramic views. Beijing Summer Palace facts, travel tips, and guided tour.
Notes for booking ticket of Summer Palace
1. Types of tickets: The Summer Palace offers two types of tickets - the Entrance Ticket and the Combination Ticket (including access to all attractions within the park).
We recommend purchasing the Entrance Ticket only and bringing around CNY 45 per person in small change. The Summer Palace, being a former imperial garden, covers a vast area, so if you have limited time, it's advisable to focus on exploring the essential parts of the park. Please note that some paid attractions are closed on Mondays, and certain areas may be affected by weather-related closures.
2. Discounted tickets:
Discounted tickets are available for children aged 7 to 18 years, full-time undergraduate students, and younger, with valid identification or student cards. Youth travelers from Hong Kong, Macau, Taiwan, etc., can also get discounted tickets with valid identity documents like "Hong Kong and Macau Residents' Mainland Travel Permit" or "Taiwan Residents' Mainland Travel Permit," or student IDs.
3. Free Entry:
a) Children aged 6 and below, or under 1.2 meters tall, enter for free.
b) Foreign visitors aged 60 and above with valid permanent residence ID can enter after document verification. c) Foreign visitors aged 60 and above can enter by presenting their passport for verification.
4. To enter, please bring valid identification that matches the ticket information for verification. Once reserved tickets are used, they are non-refundable and cannot be reused.
5. On Mondays, Deheyuan, Foxiangge, Suzhou Street, and the Summer Palace Museum courtyard are closed (except for statutory holidays). Plan your itinerary accordingly.
6. Kindly adhere to the park regulations and avoid bringing any wheeled equipment, toy vehicles, fishing gear, kites, or unmanned aerial vehicles into the park, except for wheelchairs, baby strollers, and children's tricycles.
Price Inclusion
Entrance Fee as specific
Service Fee and bank charge
Price Exclusion
Transfer from and back to hotel.
Classic Beijing Itinerary for your reference
Day 1 Arrive in Beijing: Airport Transfer
Day 2 Beijing Morning visit: Tiananmen Square, The Forbidden City, Jingshan Park.; Afternoon visit: Hutong Tour(free)
Day 3 Beijing: Badaling Great Wall or The Mutianyu Great Wall(admission +cable car+ sightseeing bus) (Transfer from Beijing City Center to the Great Wall)
Day 4 Depart Beijing: Temple of Heaven, Summer Palace, Airport Transfer
Get a quick answer from ETripChina team
Contact Us

online customer service
Mon-Fri 9:00-18:00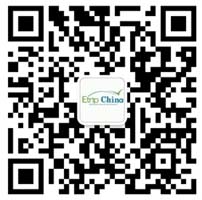 0086 773 5842555
Mon-Fri 9:00-18:00
email:contact@etripchina.com
skype: +86 13617732531
Frequently Asked Questions