Ticket Type
Schedule
Pre-booking
Cost
Combined Ticket (18-59y; 8:00-12:00)
Enter between 8:00-12:00; All sights included

Shared capacity: 4000 pax

Book at least 24 hours in advance

USD $10
Book
Combined Ticket (18-59y; 12:00-16:30)
Enter between 12:00-16:30; All sights included

Shared capacity: 4000 pax

Book at least 24 hours in advance

USD $10
Book
Temple of Heaven Tickets
Code: BJT-08
Address: 7 Dongli, Temple of Heaven, Dongcheng District, Beijing 北京市东城区天坛内东里7号
Opening Hours: In summary, the park opens early and closes late in the evening, but the important attractions within the Temple of Heaven Park have the following schedule from Tuesday to Sunday(close on Mondays):
Peak Season: Opens at 8:00 AM, stops admitting visitors at 5:30 PM, closes at 6:00 PM.
Off-Peak Season: Opens at 8:00 AM, stops admitting visitors at 4:30 PM, closes at 5:00 PM.
Ticket Type: E-ticket / QR code
Confirmation: Sent by email/wechat
Notes for booking
1. As of July 5, 2023, the official ticketing platform for the Temple of Heaven Park changed the advance ticket sales time to 21:00.
2. Admission is free for children under 18 (exclusive) and seniors aged 60 and above (inclusive). Valid identification, like an ID card/passport, is required for verification, and no reservation is necessary.
3. Domestic tourists with full-priced tickets must show their ID card matching the ticket info for park entry at the scheduled time.
4. Foreign tourists and visitors from China HK, Macau, Taiwan must show QR code and corresponding ID used for ticket purchase for park entry.
5. The used tickets are non-refundable. Additionally, attraction tickets are non-reusable.
6. The park holds the authority to interpret and adjust the cancellation terms. ETripChina will adhere to the park's latest policy for cancellations of successfully booked tickets.
7. Kindly comply with park regulations and avoid bringing any wheeled personal transport devices, except wheelchairs, baby strollers, and children's pedal carts, as well as toys, kites, and unmanned aerial vehicles into the park.
Temple of Heaven travel routes:
The park has multiple entrances/exits, with a well-organized layout of scenic spots in the Temple of Heaven. This allows visitors to tour without backtracking, and all four gates are reachable by subway or bus, enabling a flexible route selection based on preferences.


North Gate Entry: Imperial Vault of Heaven (皇乾殿) - Hall of Prayer for Good Harvests (祈年殿) - Also visit Divine Kitchen (神厨) and Long Corridor (长廊) - Danbi Bridge (丹陛桥) - Nine-Dragon Cypress (九龙柏) - Hall of Supreme Harmony (皇穹宇) - Echo Wall (回音壁) - Circular Mound Altar (圜丘) - Shenle Palace (神乐署) - Hall of Abstinence (斋宫) - Bell Tower (钟楼) - Rose Garden (月季园) - Hundred Flower Garden (百花园) - West Gate (西门 - Exit)


East Gate Entry: Slaughter Pavilion (宰牲亭) - Divine Kitchen (神厨) - Imperial Vault of Heaven (皇乾殿) - Hall of Prayer for Good Harvests (祈年殿) - Danbi Bridge (丹陛桥) - Hall of Supreme Harmony (皇穹宇) - Echo Wall (回音壁) - Circular Mound Altar (圜丘) - Shenle Palace (神乐署) - Hall of Abstinence (斋宫) - Hundred Flower Garden (百花园) - Rose Garden (月季园) - West Gate (西门 - Exit)
Classic Beijing Itinerary for your reference
Day 1 Arrive in Beijing: Airport Transfer
Day 2 Beijing Morning visit: Tiananmen Square, The Forbidden City, Jingshan Park.; Afternoon visit: Hutong Tour(free)
Day 3 Beijing: Badaling Great Wall or The Mutianyu Great Wall(admission +cable car+ sightseeing bus) (Transfer from Beijing City Center to the Great Wall)
Day 4 Depart Beijing: Temple of Heaven, Summer Palace, Airport Transfer
Get a quick answer from ETripChina team
Contact Us

online customer service
Mon-Fri 9:00-18:00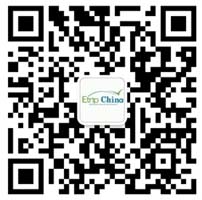 0086 773 5842555
Mon-Fri 9:00-18:00
email:contact@etripchina.com
skype: +86 13617732531
Frequently Asked Questions