Mia

Beijing Travel Guide
2019-01-30
Summer Palace Facts
Names: Simplified Chinese: 颐和园; Traditional Chinese: 頤和園; Pinyin: Yíhé Yuán;
Area: 2.9 square kilometers
Location: 15km northwest of Beijing's center
Opening Hours: 7:00-17:00 (Nov ~ next Mar) 6:30-18:00 (Apr ~ Oct)
Recommended Time for a Visit: 2-3 hours
Admission: Yes
Advance Reservation: Recommended (Beijing Summer Palace Ticket Booking)
Summer Palace Information
The Summer Palace (yiheyuan) is a palace in Beijing, covering an area of 2.9 square kilometers. It is said to be the best preserved imperial garden in the world and the largest of its kind in existence of China. In 1998, it was listed as one of the world heritage sites by UNESCO and regarded as a masterpiece of Chinese landscape garden design.
The Summer Palace first came into existence in the Jin Dynasty (1115-1234). Constructions of the garden were continuously taken by Mongol Emperor Kublai Khan in Yuan Dynasty (1279-1368), and Emperor QianLong (1736-1796) of the Qing Dynasty (1644-1911). It was nearly destroyed in 1860 and 1900 by the Anglo-French Allied Forces and the Eight-Power Allied forces. In 1903, full-scale restoration and construction was started by Dowager Empress CiXi, making it a "New Summer Palace". The garden was played as royal garden for royal families to rest and entertain until it was opened to the public after the success of the 1911 Republican Revolution. It is now a popular tourist attraction and a recreational park as well.
Covering an area of 2.9 square kilometers, Summer Palace harmoniously formed by natural hills, lake, and over 3000 man-made pavilions, palaces, temples, bridges, corridors, etc. The 60-meters high Longevity Hill and Kunming Lake take large parts of the garden. Most of people spend a whole afternoon here to relax, to stroll around the historic structures, or to enjoy displays at the theatre. If your time limits, do not miss the corridor along the Kungming Lake, which has magnificent paintings on its beams and ceilings. A ten-minute boat ride on the Kunming Lake is recommended in summer time. The energetic ones can walk up to the Buddhist Temple built on the Longevity Hill, which will provide you an overlooking view of the entire front garden.
Summer Palace Travel Tips
Maintenance and restoration activities continuous taken by the government, which means that from time to time one building or another may be temporarily closed to the public.
Summer is the best time to visit Summer Palace. The temperature is freezing in winter; the lake is frozen and closed for cruises.
It requires plenty of walking as it is a quite large garden. Comfortable shoes and protection from the weather (sun or rain) are strongly recommended.
Subway line 4 and 16 stop at Xiyuanmen Station which is near to the east gate of Summer Palace and subway line 4 also stops at Beigongmen Station which is near to the north gate.
Beijing Tours include Summer Palace
Summer Palace, Lama Temple and Temple of Heaven
Tiananmen Square, Forbidden City, Summer Palace, and Temple of Heaven
Summer Palace travel routes
The Summer Palace encompasses a vast park area with multiple entrance and exit gates. To fully appreciate the essential attractions, a minimum of 2 hours is recommended, while a full day is ideal to explore all its wonders. Here are suggested routes to ensure you don't miss the must-see sights when entering through the East Gate, North Gate, or the New Gate. Please be aware that the lake cruise is unavailable during winter, and on Mondays, certain sections of the park may be closed for visitors. View a travel map of summer palace.
Entering from East Gate:
1. East Gate (东宫门) - Renshou Hall (仁寿殿) - Dehe Garden (德和园) - Wenchang Institute (文昌院) - Yulan Hall, Yiyun Hall (玉澜堂、宜芸馆) - Leshou Hall (乐寿堂) - Long Corridor (长廊) - Paiyun Hall (排云殿) - Fuxiang Ge (佛香阁) - Shifang (石舫) - Take a boat to Nanhu Island (乘船至南湖岛) - Seventeen-Arch Bridge (十七孔桥) - Bronze Bulls (铜牛) - Xinjian Gongmen (新建宫门) (Approximately 2.5-hour itinerary)
2. East Gate (东宫门) - Renshou Hall (仁寿殿) - Dehe Garden (德和园) - Wenchang Institute (文昌院) - Yulan Hall, Yiyun Hall (玉澜堂、宜芸馆) - Leshou Hall (乐寿堂) - Long Corridor (长廊) - Paiyun Hall (排云殿) - Fuxiang Ge (佛香阁) - Suzhou Street (苏州街) - North Gate (北宫门) (Approximately 2-hour itinerary)
3. East Gate (东宫门) - Renshou Hall (仁寿殿) - Dehe Garden (德和园) - Wenchang Institute (文昌院) - Yulan Hall, Yiyun Hall (玉澜堂、宜芸馆) - Leshou Hall (乐寿堂) - Long Corridor (长廊) - Paiyun Hall (排云殿) - Fuxiang Ge (佛香阁) - Suzhou Street (苏州街) - Danning Hall (澹宁堂) - Xiequ Garden (谐趣园) - East Gate (东宫门) (Approximately 2.5-hour itinerary)
Entering from North Gate (北宫门):
1. North Gate (北宫门) - Suzhou Street (苏州街) - Four Great Continents (四大部洲) - Fuxiang Ge (佛香阁) - Paiyun Hall (排云殿) - Long Corridor (长廊) - Shifang (石舫) - Take a boat to Nanhu Island (乘船至南湖岛) - Seventeen-Arch Bridge (十七孔桥) - Bronze Bulls (铜牛) - East Dike of Kunming Lake (昆明湖东堤) - Wenchang Institute (文昌院) - Yulan Hall, Yiyun Hall (玉澜堂、宜芸馆) - Leshou Hall (乐寿堂) - Dehe Garden (德和园) - Renshou Hall (仁寿殿) - East Gate (东宫门) (Approximately 3-hour itinerary)
2. North Gate (北宫门) - Suzhou Street (苏州街) - Shifang (石舫) - Long Corridor (长廊) - Paiyun Hall (排云殿) - Fuxiang Ge (佛香阁) - Leshou Hall (乐寿堂) - Dehe Garden (德和园) - Wenchang Institute (文昌院) - Renshou Hall (仁寿殿) - East Gate (东宫门) (Approximately 2-hour itinerary)
Entering from Xinjian Gongmen (新建宫门):
1. Xinjian Gongmen (新建宫门) - East Dike of Kunming Lake (昆明湖东堤) - Wenchang Institute (文昌院) - Renshou Hall (仁寿殿) - Dehe Garden (德和园) - Yulan Hall, Yiyun Hall (玉澜堂、宜芸馆) - Leshou Hall (乐寿堂) - Long Corridor (长廊) - Paiyun Hall (排云殿) - Fuxiang Ge (佛香阁) - Suzhou Street (苏州街) - North Gate (北宫门) (Approximately 2.5-hour itinerary)
2. Xinjian Gongmen (新建宫门) - Nanhu Island (南湖岛) - Seventeen-Arch Bridge (十七孔桥) - Bronze Bulls (铜牛) - Take a boat to Shifang (乘船至石舫) - Gengzhi Scenic Area (耕织图景区) - Suzhou Street (苏州街) - Fuxiang Ge (佛香阁) - Paiyun Hall (排云殿) - Long Corridor (长廊) - Leshou Hall (乐寿堂) - Dehe Garden (德和园) - Yulan Hall, Yiyun Hall (玉澜堂、宜芸馆) - Wenchang Institute (文昌院) - Renshou Hall (仁寿殿)-East Gate(东宫门) (Approximately 2.5-hour itinerary)
Get a quick answer from ETripChina team
Contact Us

online customer service
Mon-Fri 9:00-18:00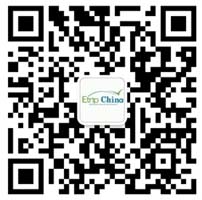 0086 773 5842555
Mon-Fri 9:00-18:00
email:contact@etripchina.com
WhatsApp: +86 13617732531