Ticket Delivery for Paper Ticket
• International trains or Hong Kong trains can only issue paper tickets (no –e-ticket available).
• To avoid queuing at train station, you can require paper ticket and delivery to your hotel or personal address in China. ETripChina will issue and dispatch by the most reliable express – Shun Feng Express (顺丰速递). It takes 2-3 days to arrive any places within China under usual circumstances.
• In considering many hotels might refuse to receive and keep parcel for guests, especially the booking not under one of the passengers' name, we dispatch tickets days before you check in or at your appointed time.
• Correct name of your hotel, personal residence and receiver is very important. Etripchina is not responsible for any cost caused by incorrect above mentioned information.
• We are able to issue your paper ticket with passport copies at stations or offices currently, but China Rail has total control of it. If the policy changes temperately, we will refund you the delivery service fee and send the needed guidelines to collect paper tickets on your own.
Contact Us

online customer service
Mon-Fri 9:00-18:00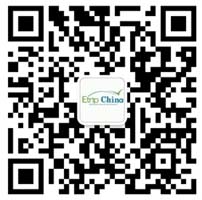 0086 773 5842555
Mon-Fri 9:00-18:00
email:contact@etripchina.com
WhatsApp: +86 13617732531