Sending us a train ticket booking inquiry implies that you have read, understood and accepted our booking policy described below.
1. Making inquiry
• Correct travel information: After choosing your favored train, you will get access to booking form. Make sure to fill in correct information at the required area including travel date, email address, all passengers' name and passport numbers.
• Passenger's personal information: it should exactly match that on passport(s). Any difference can result in failure of collecting paper ticket, checking in or getting onboard. Passenger's name will be printed on the paper ticket(s) as Stevens (surname) David (given name). ETripchina system will follow the information given to book and will not be responsible for any damage or losses occurred in this situation.
• Clear passport copy is required: purchaser (who pay for the ticket); all passengers' who book paper ticket or if payment frozen by bank or PayPal company. Please send passport copy to contact@etripchina.com. On other cases, you are suggested to provide for double check only.
• Instant payment online: Instant payment will shorten the communication time and increase the ratio of successful booking especially when the availability is rare. But if you missed, ETripChina advisor will send you email with payment link immediately or up to 12 hours (at night).
• Time to confirm: China Rail release tickets 60 days for most of the train, 30 days for some intercity C trains, 20 days for overnight D trains, or 7 days for short distance trains in Chengdu area etc. The selling period may change temperately due to adjustment of the routes and China Rail has the total control of it. If within the selling period, ETripChina will book immediately according to the availability and send confirmation email with details. For early booking, ETripChina will confirm your payment and time to issue via email.
Contact Us

online customer service
Mon-Fri 9:00-18:00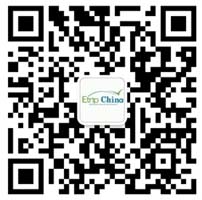 0086 773 5842555
Mon-Fri 9:00-18:00
email:contact@etripchina.com
WhatsApp: +86 13617732531