Collecting Paper Tickets (E-ticket Holder)
• When to collect: After a successful booking, you can change your e-ticket to paper ticket any time before boarding. As usual, you just leave 15- 30 minutes more and collect it on your departure day, as ticket has been guaranteed under your personal information, no other person can collect it without your e-ticket number and passport. However, you are advised to collect beforehand under following situation: You train departs very early in the morning; You travel in public holidays including Spring Festival (Jan 1st to 7th of lunar calendar); May Day Holiday (May 1st to 3rd); National Day holiday (Oct 1st to 7th) or other local big event.
• Where to collect: It is not limited to your departure train station but all train stations within China.
• How to collect: Line up at the ticket window, show your e-ticket number and passport to staff. If you have purchased tickets to a number of destinations, you can pick up all at one train station to avoid repeated queues. An extra CNY 5 per ticket will be charged if it is not the departure city. Such as a booking of Beijing –Shanghai-Beijing, you do not have to pay extra for ticket from Beijing to Shanghai when you collect at Beijing station, but extra CNY5 is required if you collect the ticket from Shanghai to Beijing at Beijing station.
Contact Us

online customer service
Mon-Fri 9:00-18:00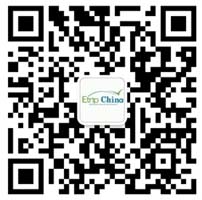 0086 773 5842555
Mon-Fri 9:00-18:00
email:contact@etripchina.com
WhatsApp: +86 13617732531