Tina

Beijing Travel Guide Explore the Best of China
2023-04-03
The Great Wall of China is a series of walls, fortifications, and watchtowers built by different Chinese dynasties over a period of more than 2,000 years. It stretches from Shanhaiguan in the east to Jiayuguan in the west, along the strategic locations on China's northern borders. The total length is estimated to be around 13,170 miles (21,196 kilometers) and commonly known as the "Ten Thousand Li Great Wall" (万里长城). Today, the Great Wall of China is one of the world's most iconic landmarks and a major tourist attraction in China.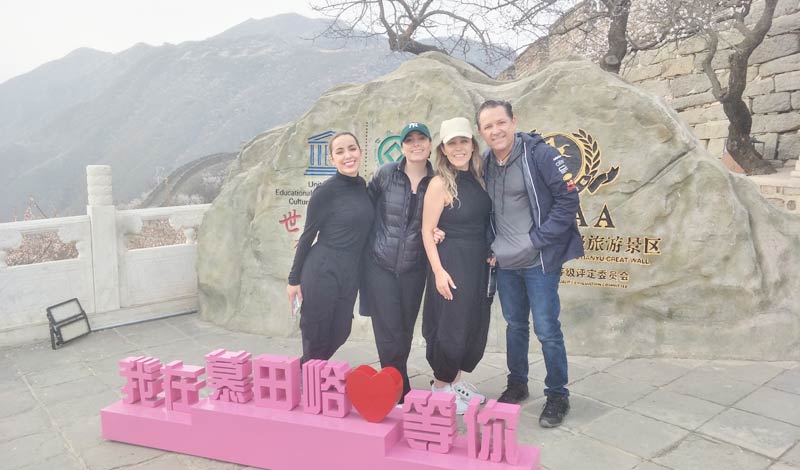 Our guests from Mexico step onto the Great Wall on March 31st, 2023, being one of the first international tourists after China's reopening.

History of Great Wall of China
The construction of early walls began in the 7th century BC to defend against invasions from neighboring tribes. Over the centuries, the Great Wall has been repaired, rebuilt, and extended by various dynasties and rulers, including the Han, Sui, Tang, Ming, and Qing dynasties. The most famous sections we see today were built during the Ming dynasty (1368-1644)
Great Wall of China Location
The Great Wall stretches from Shanhaiguan in the east to Jiayuguan in the west, passing through 15 provinces in northern and central China. The provinces are Heibei, Beijing, Tianjian, Beijing, Shanxi, Shaanxi, Gansu, Inner Mongolia, Heilongjiang, Jilin, Liaoning, Shandong, Henan, Qinghai, Ningxia, Xinjiang.
Where to see the Great Wall
Among the various Great Wall landscapes, the section of the Great Wall at Badaling in Beijing is particularly well-preserved and tourist friendly to all. In addition, there are Jinshanling Great Wall, Mutianyu Great Wall, Simatai Great Wall, and Gubeikou Great Wall. Huangyaguan Great Wall in Tianjin, Shanhaiguan Great Wall in Hebei, and Jiayuguan Great Wall in Gansu are also famous Great Wall tourist destinations.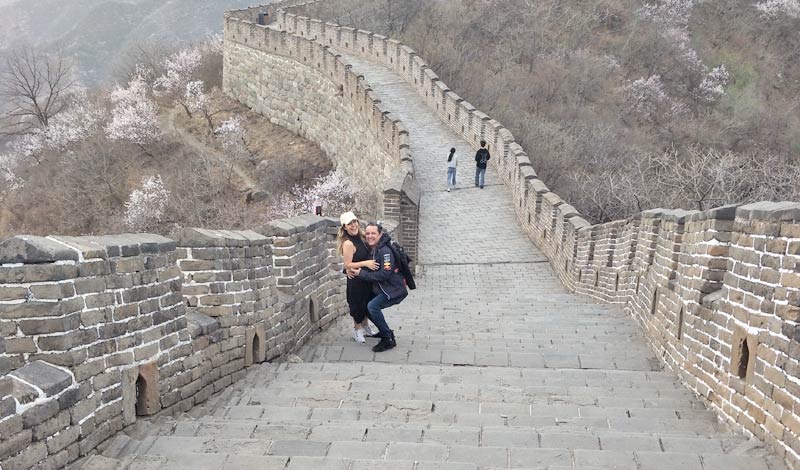 More about Great Wall
The Great Wall, together with the pyramids in Egypt, the Colosseum in Rome, and the Leaning Tower of Pisa in Italy, are regarded as the Seven Wonders of the World.
In December 1987, the Great Wall was listed in the World Heritage List.
It is a symbol of the Chinese nation. The main structure of the Great Wall is a long and tall city wall, mostly built on the highest point of the mountain range. Along the mountain ridges, it outlines the endless mountain terrain with clear contours, like a magnificent and majestic dragon.
The wall was constructed using different materials, including brick, tamped earth, stone, and wood. On the ten-thousand-mile wall, there are hundreds of passes and narrow gateways, thousands of enemy towers, and beacon towers, making the wall full of great artistic charm.
China Great Wall Tours
Beijing Day Tour to the Badaling Great Wall, Sacred Road and Ming Tombs
One Day in Beijing - Mutianyu Great Wall and 798 Art District
Get a quick answer from ETripChina team
Contact Us

online customer service
Mon-Fri 9:00-18:00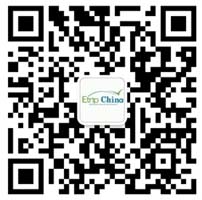 0086 773 5842555
Mon-Fri 9:00-18:00
email:contact@etripchina.com
WhatsApp: +86 13617732531