Mia

Beijing Travel Guide
2021-07-16
Mutianyu Great Wall Facts
Names: Chinese: 慕田峪; pinyin: Mùtiányù
History: first built in Northern Qi Dynasty (550 - 557)
Length: 2,250 meters
Location: Huairou County northeast of Beijing
Suggesting visting hours: 2 hours
Opening hours: 09:00-16:30 (November 1st to March 15th of next year, Monday to Sunday); 07:30-18:00 (March 16 to November 13, Monday to Friday) ; 07:30-18:30 (March 16 to November 13, Saturday to Sunday)
Admission: Yes
Advance Reservation: Recommended (Beijing Mutianyu Great Wall Ticket Booking)
Mutianyu Great Wall is a part of the Great Wall of China located in Huairou County northeast of Beijing. Mutianyu Great Wall connects Juyongguan in the west and Gubeikou in the east. This section of the Wall is one of the best-preserved parts and fully restored. Comparatively further from the city than the famous Badaling section, it enjoys good reputation from visitors for its seclusion and beautiful view all year round.
Mutianyu Great Wall was first built in Northern Qi Dynasty (550 - 557) and reconstructed in Qing Dynasty (1368 - 1644). Most parts of the Wall stand today were rebuilt in 1569. This section of the Wall was built mainly with granite, 23 to 26 feet high and 4-5 yards wide, serving as the northern barrier for the capital and imperial tombs. Unlike other sections of the Wall, Mutianyu has unique characteristics in its construction. There are 22 watch towers densely placed in every kilometer. Both the outer and inner parapets are crenelated with merlons, and the Mutianyu Pass consists of 3 watchtowers. Those factors are very rare on other sections.
Mutianyu is 70km from Beijing City and takes some 2.5-hour drive to go there. It is not on the top list of larger groups and that make it not crowded as others and the steps are in good shape. Visitors can take chairlift up and walk along the wall in either direction to appreciate it. A toboggan is available if you would turn right when you get off the chairlift. For the energetic, we would suggest walking up the stairs to the top. It is a great reward to enjoy the structure and landscape along the way.
Mutianyu Great Wall Travel Tips
1. Ticket price includes entrance fee of CNY 45 (about $7) per person, cable car fee CNY 120 (about $19) for a round-trip ticket, or CNY 100 (about $15) for a one-way ticket, and a sightseeing bus cost CNY 15 per person. For most of the travelers, round trip cable car and sightseeing bus is a must to save time and energy. If taking a hiking trip, it is good to climb up all the way to the top.
2. Mutianyu section limits visitor numbers to 30,000 per day and online booking in advance is necessary. Book Mutianyu ticket with ETripChina.
3. Staying overnight on Mutianyu Great Wall or camping is not allowed as it is a protected cultural heritage site. However, there are hotels, guest houses nearby making an early arrival at the wall is possible.
Transport to the Mutianyu Great Wall
Taxi or private car is the easiest and most convenient way to get to Mutianyu Great Wall. The journey takes about 1.5 to 2 hours, depending on traffic. It also allows you to visit other sites in the same direction, like the Sacred Road, 798 Art District, Olympic Park.
Public bus is available from Dongzhimen Transportation Hub in Beijing to Mutianyu. Bus 916 or 916 Express will take you to Huairou Bus Station, where you can transfer to Bus H23 or H24 to Mutianyu. The whole journey takes about 2 to 3 hours. It is the budget way but takes much more time.
Take a private tour with transfer and English-speaking guide is most comfortable.
Get a quick answer from ETripChina team
Contact Us

online customer service
Mon-Fri 9:00-18:00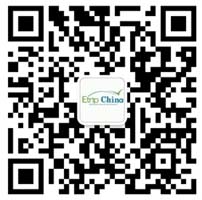 0086 773 5842555
Mon-Fri 9:00-18:00
email:contact@etripchina.com
WhatsApp: +86 13617732531