Mia

Beijing Travel Guide
2020-06-04
Facts about Beijing Hutong
Names: simplified Chinese: 胡同; traditional Chinese: 衚衕; pinyin: hútòng
History: Yuan Dynasty (1271 - 1368)
Distribution: Mainly distributed over the East, West, Xuanwu and Chongwen districts
Hutongs are alleys or lanes, typically in Beijing, formed by lines of Shiheyuan, traditional courtyard residences. Hutong is considered to be the best represent of Beijing local custom, history and culture. It is a great opportunity to see the real Beijing and get a flash back through time by navigating the Hutongs.
Hutong got its name from "hottog" in Mongolian meaning "water well". The main buildings in the hutong are Shiheyuan, a compound with houses around a courtyard. Shiheyuan varies in size and design according to the social status of the residents. In dynasties, the residential area was arranged according to the social classes in concentric circles by emperors. High-ranking officials and wealthy merchants were permitted to live closer to the center of the circles. The ordinary people lived to the east and west of the imperial palaces. Since Ming Dynasty, Forbidden City was the center of Beijing. The big Shiheyuan surround the Forbidden City were big with front yard and back yard, built with roof beams and pillars and also beautifully carved and painted. Those courtyards for ordinary people are small and low.
There were numerous Hutongs scattering everywhere in Beijing. According to historical records, there were altogether 413 Hutong and alleys in Beijing in the Yuan Dynasty. The number increased to 1,170 in the Ming, 2,077 in the Qing Dynasty and 6,104 in the mid-1980s. But the number was dramatically decreased in the past two decades. Most of the Hutongs are torn down and replaced by skyrockets and roads. However, many Hutongs have survived under the protection of the government.
It is agreed that venturing to the Hutong is a good experience of tasting real Beijing. In the evenings, you'll see people friendly crowding around chatting away, sipping tea or playing Chinese chess in the courtyards. There are also Mahjong Rooms for folks to have fun.
Top Hutongs in Beijing:
1. Sanmiaojie Hutong (三庙街胡同) is the oldest one, located to the west of Xuanwumen gate.
2. Dongjiaominxiang (东郊民巷) and Xijiaominxiang (西交民巷) are the longest among all, paralleled with and in between the Chang'an Avenue and the Qianmen East and West Street.
3. Jiuwan Hutong (Nine-curve Hutong 九湾胡同), near the Qianmen Street, has the most curves.
4. The narrowest Hutong is Qianshi Hutong (Money Market Hutong 钱市胡同), neighboring Zhubaoshi street.
List of More Hutongs
1.South Gong and Drum Lane (Nanluogu Xiang 南锣鼓巷)
2. Skewed Tobacco Pouch Street (Yandai Xiejie 烟袋斜街)
3. Beijing Colored Glaze Factory Street (Beijing Liulichang Culture Street 北京琉璃厂文化街)
4. Lingjing Hutong(灵境胡同)
5. Brick Tower Hutong (砖塔胡同)
6. Ju'er Hutong (East City District) (菊儿胡同)
7. Guozijian Street (East City District) (国子监大街)
8. Jinyu Hutong (Goldfish Hutong) Dongcheng District (金鱼胡同)
9. Mao'er Hutong (Jiaodaokou area, Dongcheng District) (帽儿胡同)
10. Fengfu Hutong (Dongcheng District) (风雨胡同)
11. Yichi Dajie (One Foot Street) (Xuanwu District) (一尺大街)
12. Qianshi Hutong (Money Market Hutong) Dashilar Area, Xuanwu District (钱市胡同)
13. Jiuwan Hutong (Xuanwu District) (九湾胡同)
Hutong Tours in Beijing
It is a good experience to discover Hutong by riding a bike. It is safe and nothing to worry about. You might be surprised by your discoveries when getting to the deepest Hutong.
Rickshaw is always recommended for those to view these places leisurely. Rickshaw drivers are friendly and let you stop anywhere to take photos, but do not expect them can speak good English.
A Day of Hutong Tour: Beijing Culture Day Tour- Forbidden City, Summer Palace, Hutong and Majong Learning
Get a quick answer from ETripChina team
Contact Us

online customer service
Mon-Fri 9:00-18:00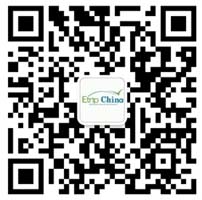 0086 773 5842555
Mon-Fri 9:00-18:00
email:contact@etripchina.com
WhatsApp: +86 13617732531