Tina

Beijing Travel Guide
2020-11-28
Facts of Jinshanling Great Wall
Names: simplified Chinese: 金山岭; traditional Chinese: 金山嶺; pinyin: Jīnshānlǐng
Location: 125 km northeast of Beijing in the mountainous area in Luanping County
Length: 10 kilometers
Drive hours: 2-3-hour drive to reach there from Beijing.
Jinshanling Great Wall is said to be the most authentic part of the Great Wall, located in Luanping County of Chengde, Hebei province. It stretches some 10 kilometers up and down on the big and small Jinshan Mountain. The Jinshanling Great Wall is second only to the Badaling Great Wall in its completeness. The remained dense guard towers and complete military defense system tell its importance in history.
This part of the wall was initially built from 1368 to 1389 in the Ming Dynasty (1368-1644). The structures stand today was rebuilt in 1567 and 1570 when Qi Jiguang, a famous general, acted as the head of military force in Jixian County. It has undergone several restoration projects over the years and the most recent restoration started in 2010 and took several years to complete. Fortunately, traditional techniques and materials were used to ensure that the restored sections of the wall matched the original construction.
Jinshanling Great Wall is also notable for its unique architecture, with different styles of fortifications and watchtowers that were designed to withstand different types of attacks. The Wall was constructed about seven to eight meters high and five to six meters wide with bricks and huge stones. Five main passes and 67 watchtowers are densely placed on the wall. Each has its own functions. On the highest position, a watching tower was built, from which Beijing city can be seen in fine weather.
Today, Jinshanling Great Wall is a popular tourist destination and is considered one of the best sections of the Great Wall to visit. It offers a combination of natural beauty, historical significance, and physical challenge that attracts visitors from all over the world.
Jinshanling Great Wall Hiking
Jinshanling Great Wall offers a challenging and rewarding hiking experience for visitors. The hike along the wall is about 10 kilometers long and can take around 3-4 hours to complete. Make sure it fits your physical abilities.
The hiking trail at Jinshanling Great Wall is well-marked and offers stunning views of the surrounding countryside.

As the terrain at Jinshanling Great Wall is quite steep, it is important to wear comfortable hiking shoes, bring plenty of water and snacks for the journey, and prepare for the changing weather conditions.
Get a quick answer from ETripChina team
Contact Us

online customer service
Mon-Fri 9:00-18:00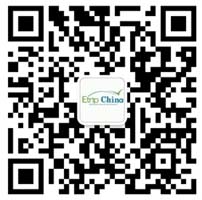 0086 773 5842555
Mon-Fri 9:00-18:00
email:contact@etripchina.com
WhatsApp: +86 13617732531