Mia

2023-04-28
Xidi Village Introduction
Name in Chinese: 西递村 (Xīdì cūn)
Location: Xidi village is located in Yi County, Huangshan City, Anhui Province, China, approximately 40 km from Huangshan Mountain.
Opening hours: Xidi village is open from 8:00 am to 5:30 pm.
Recommended visiting time: We recommend allowing at least 2 hours to explore the village.
Xidi village is a charming and historic village in Anhui Province, China. It is famous for its well-preserved buildings from the Ming and Qing dynasties and was inscribed on the UNESCO World Heritage List in 2000. The village has a rich history that dates back over 960 years to the Northern Song dynasty.
Originally known as Xichuan, the village was renamed Xidi after a river that flows peacefully through the west of the village. During the 18th and 19th centuries, members of the Hu family achieved great commercial success and built many beautiful Anhui-style residences, bridges, and paved roads. The village's layout follows the principles of feng shui, with its main street and buildings oriented to face the sun and the water. The village's architecture is characterized by its white-washed walls, black-tiled roofs, and elaborately carved wooden beams and columns. Today, visitors can still see 124 ancient residences showcasing whitewashed walls, black-tiled roofs, stone archways (Paifang), ancestral temples, embroidery pavilions, and charming alleys.
If you are planning to visit Xidi village, it is important to keep in mind that not all residences are open to the public. If you wish to visit residences that have not yet been officially opened, please request permission from the owners.
Accommodation in Xidi Village
1. The Pigsty Inn is widely regarded as a legendary figure in the Chinese homestay industry, earning an international reputation among foreign visitors. It is widely considered to be the pioneer and originator of high-end boutique country inns, setting the standard for others to follow.


2. Xidi Yuelan Boutique Hotel is housed in a beautifully restored traditional building and offers guests a luxurious and authentic experience. The rooms are spacious and well-appointed, and the hotel also features a restaurant and bar.


3. Hui Boutique Hotel - This hotel is situated in a traditional Hui-style building and offers guests a unique and authentic experience. The rooms are beautifully decorated and feature modern amenities.
Xidi Village Tours
Hongcun and Xidi are both ancient villages in Huangshan area, and they are only 20 minutes ride away and share many similarities in terms of their architectural style, cultural heritage, and history. If for short of time, visit either Hongcun or Xidi after your visit of Yellow Mountain. If time permits, stay one night in Xidi to admire the architecture, sample local specialties such as Xidi tofu, a type of fermented bean curd, and experience the high-end boutique inn.
Classic Huangshan Tour – Culture and Landscape
4 Days Huangshan Tour to Experience Huizhou Culture
Huangshan Day Trip of Hongcun and Xidi Village
Get a quick answer from ETripChina team
Contact Us

online customer service
Mon-Fri 9:00-18:00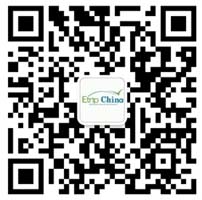 0086 773 5842555
Mon-Fri 9:00-18:00
email:contact@etripchina.com
WhatsApp: +86 13617732531