Mia

2023-04-06
Hongcun
Village
Introduction
Hongcun Village (宏村 Hóngcūn) is a charming destination located just 40 km from Huangshan (Yellow Mountain) in Yixian district, Anhui province. The name Hongcun means "village of great prosperity" in Chinese and it is a UNESCO World Heritage site.
With a history of more than 900 years, Hongcun Village was built during the Southern Song Dynasty. The village is renowned for its unique architecture, which reflects the traditional Anhui style of building. The most notable feature of the village is its well-preserved ancient houses, which are distinguished by their white walls, black tiles, and exquisite carvings. The village is shaped like a buffalo, with Leigang Hill representing the raised head, and the large green trees becoming the horns. The tightly arranged houses, canals flowing between them, and four wooden bridges create the body, while the Moon Pond is the stomach.
Hongcun Village boasts around 150 well-preserved ancient residences, libraries, stone archways, and more. Visitors can observe beautiful bricks, stones, and sculptures, exquisite furniture, courtyards, and lovely windows at the bottom of the ancient residences.
The village is open all day, and visitors need to pay an admission fee of 104 RMB, which is valid for three days. The recommended visit time is 2-3 hours, which is enough to explore the village's beauty and unique architecture.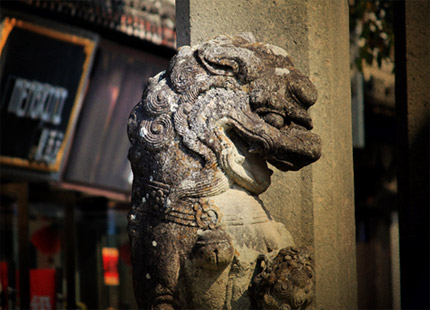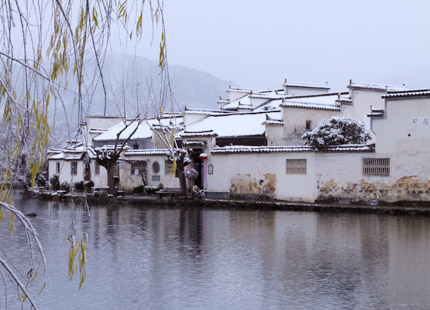 Hongcun
Village
Accommodation
Being a trending tourist destination, Hongcun has many to offer for overnight stay visitors. Here are some recommendations from hotels to boutique hotels.
1. Hongcun Hostel: This budget-friendly hostel is located in the heart of Hongcun village and offers basic but comfortable accommodation.
2. Hongcun Yipin Genglou Hotel: This hotel is a renovated Ming dynasty-style mansion located in the village center. It offers traditional Chinese-style rooms with modern amenities.
3. Huangshan Xiangxigu Resort Hotel: This hotel is located at the entrance of Hongcun village and offers luxurious accommodation with stunning views of the surrounding mountains.
4. Hongcun Village Tianyueju Inn: This inn is located in the center of Hongcun village and offers cozy rooms with traditional Chinese decor.
5. Hongcun Xin'an Country Villa Hotel: This hotel is located on the outskirts of Hongcun village and offers modern rooms with private balconies overlooking the countryside.
6. Qingmei Study Society: Perched on a slope with an impressive 18-meter height difference between the north and south, Qingmei is a magnificent reconstruction of seven buildings, carefully preserving every brick, tile, pavilion, and window of the original structure. The result is a stunning fusion of old-world charm and modern luxury, with nearly 50 exquisite guest rooms, as well as leisure areas and dining rooms. This Anhui-style garden mansion is a true gem.
Plan a Tour to Hongcun
A Half-day tour of Hongcun Village is a must-visit for anyone visiting Huangshan, which is usually arranged before or after the visit to Yellow Mountain. An overnight stay in Hongcun provides a unique opportunity to experience the ancient architecture and quaint atmosphere of this charming village.
Another way to make the most out of your trip, consider combining your visit to Hongcun Village with a trip to Xidi Village. Xidi Village is another UNESCO World Heritage Site with well-preserved ancient architecture and cultural heritage. A hiking or biking trip would also allow you to explore the stunning natural scenery surrounding the two villages, providing an unforgettable experience.
Classic Huangshan Tour – Culture and Landscape
4 Days Huangshan Tour to Experience Huizhou Culture
Huangshan Day Trip of Hongcun and Xidi Village
Get a quick answer from ETripChina team
Contact Us

online customer service
Mon-Fri 9:00-18:00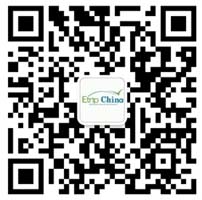 0086 773 5842555
Mon-Fri 9:00-18:00
email:contact@etripchina.com
WhatsApp: +86 13617732531