Mia

2020-06-10
Mulihong Introduction
Nestled in the mountains of Huangshan, the ancient village of Mulihong boasts a rich history dating back to the Ming Dynasty, spanning over 400 years. Located approximately 78 km from Huangshan Mountain, in the picturesque Xiuning district of Huangshan, Mulihong is widely considered one of the most beautiful high mountain villages in the area.
Surrounded by lush bamboo forests, sprawling tea plantations, and traditional Anhui-style houses, Mulihong offers breathtaking views that are a photographer's dream. Perched on a suspended ridge, the village offers visitors a tranquil escape from the hustle and bustle of modern life, with a serene and natural environment that is sure to leave a lasting impression. Best of all, admission to this stunning village is completely free, making it an ideal destination for budget-conscious travelers.
The most beautiful season of Mulihong Village
Ultimately, the most beautiful season in Mulihong Village is subjective and depends on personal preferences.
Each season in Mulihong Village has its own unique beauty. In spring, the village is covered in colorful flowers, and the temperature is mild and comfortable. Summer brings lush greenery and warm weather, making it an ideal time for outdoor activities. Autumn is characterized by colorful foliage and crisp weather, which is perfect for hiking and other outdoor pursuits. In winter, the village is transformed into a winter wonderland, with snow covering the landscape and creating a serene and peaceful atmosphere.
Mulihong Village Tours
Mulihong Village is one of the popular photography spots in Huangshan area. Many photographers come for the lush greenery, rice paddies, mountains, and foliage in autumn. In addition to Mulihong Village, there are many other picturesque villages and natural attractions in the Huangshan area that are worth exploring with a camera. Check out a sample photography tour in Huangshan.
Yellow Mountain and Villages Photography Expedition
Get a quick answer from ETripChina team
Contact Us

online customer service
Mon-Fri 9:00-18:00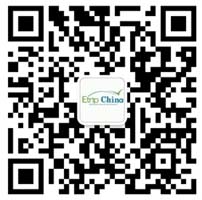 0086 773 5842555
Mon-Fri 9:00-18:00
email:contact@etripchina.com
WhatsApp: +86 13617732531