Tina

Hong Kong Travel Guide
2023-03-27
Getting to Hong Kong
Hong Kong is one of the top ten airports in the world, with Cathay Pacific and Hong Kong Dragon Airlines serving most of the routes. If travel from mainland China to Hong Kong, bullet train, cross-border bus, private car are the main options of transport.
Getting around Hong Kong
Hong Kong has an extensive and efficient public transportation system that includes buses, trains, trams, ferries, and taxis. Here we collect you the information and tips of the main options.
MTR, the Mass Transit Railway, is Hong Kong's subway system. It covers most of Hong Kong's main areas and runs from early morning until late at night. It is the fastest and most convenient way to travel around the city. Of course, it is always crowded.

Buses are popular with a wide network of routes covering the entire city. They are particularly useful for traveling to airport. The cross-border buses provide a cheaper way to get to surrounding cities including Macau, Zhuhai, Shenzhen, Guangzhou, Shunde, etc. Check the rate and timetable on China bus page.
Ferries are more popular when traveling to outlying islands or surrounding cities.

Taxis is more convenient for getting around the city. Look for red taxis only if you are not familiar with your destination, because only red taxis can operate anywhere in Hong Kong. Price varies from your destination, luggage pieces, and waiting time occurred due to traffic jams.
Hong Kong's historic double-decker trams only serve on the northern side of Hong Kong Island. It is a unique way for sightsee.
Mini-buses are small vans that run on fixed routes and are popular for their flexibility and convenience. But I would not suggest if you were not familiar with Hong Kong.

Hong Kong also provides a series of bike lanes and pedestrian paths. It is a unique way to discover Hong Kong deeply.

Private transfer is always the most convenient, reliable way for visitors to get around a city. You can book Hong Kong cars hourly basis or for point to point transfer. All our drivers are local knowledgeable and experienced.
Travel from Hong Kong to surrounding cities.
Hong Kong is a gate way to enter mainland China. Follow the resources to find how to travel from Hong Kong to the surrounding cities of Macau, Zhuhai, Guangzhou, Shenzhen.
Hong Kong to Guangzhou Transport
Hong Kong to Shenzhen Transport
Get a quick answer from ETripChina team
Contact Us

online customer service
Mon-Fri 9:00-18:00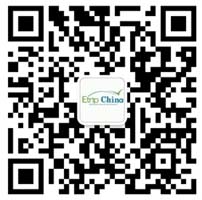 0086 773 5842555
Mon-Fri 9:00-18:00
email:contact@etripchina.com
WhatsApp: +86 13617732531