Mia

Hong Kong Travel Guide
2023-03-28
What are the best things to see and do in Hong Kong? The city has plenty of things to offer to visitors. We make a list for sightseeing, shopping, and travel with kids.
Hong Kong for sightseeing
Victoria Peak is on all itineraries for first timers. It is also known as "The Peak" for locals and offers a panoramic view of the city skyline, Victoria Harbour, and surrounding islands. To reach the peak, visitors can take the Peak Tram (extra cost), a funicular railway that has been in operation since 1888. It is extremely impressive when the Victoria Harbour lights on.
Victoria Harbour is a natural harbour located between Hong Kong Island and the Kowloon Peninsula. It is one of the three largest natural harbours in the world. At night, Victoria Harbour is illuminated by countless lights, earning it a place alongside Hakodate and Naples as one of the "Three Best Night Scenes in the World". It is one of the most popular tourist destinations in Hong Kong.
Address: The port and waters between Hong Kong Island and the Kowloon Peninsula.
Repulse Bay is known as the "most beautiful bay in the world" and dubbed the "Eastern Hawaii". The beach stretches long, with a broad bed of fine sand and calm waters, making it one of the most beautiful beaches in Hong Kong, especially renowned for its stunning sunsets.
Address: Southern side of the Victoria Peak, Hong Kong Island.
Wong Tai Sin Temple is one of the famous landmarks in Kowloon Island. The temple houses a collection of books and scriptures from Confucianism, Taoism, and Buddhism, making it a rare and valuable repository of knowledge from these three traditional Chinese belief systems. It is a place of pilgrimage and many visitors come for seeking good fortune.
Address: No. 2, Chuk Yuen Village, Wong Tai Sin, Kowloon, Hong Kong Special Administrative Region.
Causeway Bay is the main commercial and entertainment district in Hong Kong. At night, the typhoon shelter in Causeway Bay becomes lively and busy, with brightly lit boats shuttling tourists between seafood boats, bar boats, and karaoke boats. Tourists can enjoy delicious seafood while admiring the beautiful night view of the harbor.
Temple Street in Yau Ma Tei, Kowloon, is the most famous open-air market in Hong Kong. It stretches from Jordan Road to Yau Ma Tei Civilized Road and is named after a temple located in the middle of the street. Temple Street embodies the authentic Hong Kong sentiment, gathering a row of shrines and academies, the City God Temple, Tin Hau Temple, Guan Yin Temple, and full of stalls selling local snacks.

Here are tours covering the mentioned sights:

Things to do in Hong Kong with kids.
Hong Kong Disneyland, which is the 5th Disney theme park in the world, 2nd in Asia, and the first in China. The park is divided into 7 themed areas, including Main Street, U.S.A., Adventureland, Fantasyland, Tomorrowland, Toy Story Land, Grizzly Gulch, and Mystic Point. Grizzly Gulch and Mystic Point are unique to Hong Kong Disneyland. Hong Kong Disneyland is a popular tourist destination throughout the year with various events and festivals, and it is also a well-known attraction for social media users in Hong Kong.
Address: Lantau Island, Tsuen Wan District, Hong Kong Special Administrative Region.
Ocean Park is also a great place for family visit. Visitors can enjoy outdoor amusement parks, dolphin shows, as well as spectacular performances by sea lions, birds, and other animals. There are also a variety of marine fish species, towering ocean skyscrapers, and thrilling amusement rides.
Address: 180 Wong Chuk Hang Road, Nam Long Shan, Southern District, Hong Kong Special Administrative Region.
When travel with kids, a private transfer may help you to get to the point without hassle. Hong Kong car rental service page is for your reference.
Shopping in Hong Kong
Central (also Central District) is located in the Central and Western District of Hong Kong. The area stands many multinational financial institutions, foreign consulates, the government headquarters of Hong Kong, the Legislative Council Building, and the former Governor's House. It is also filled with internationally renowned fashion stores that attract many visitors for shopping.
Mong Kok is the busiest area in Hong Kong and a popular shopping destination for locals. Many shops and restaurants are open 24 hours, and the entire area is bustling and crowded, with banks and commercial buildings standing side by side. The shops are small and exquisite, and the section of Nathan Road passing through Mong Kok is particularly vibrant. In addition, there are many unique streets in Mong Kok that specialize in selling certain items like "Sneaker Street", "Bird Street", "Flower Market".
Get a quick answer from ETripChina team
Contact Us

online customer service
Mon-Fri 9:00-18:00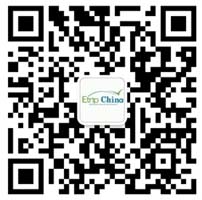 0086 773 5842555
Mon-Fri 9:00-18:00
email:contact@etripchina.com
WhatsApp: +86 13617732531