Three Days Two Nights in Guilin
If you have a limited stay of three days and two nights in the Guilin area, consider booking our car service with an English-speaking driver to maximize your time. We offer a variety of both classic and off-the-beaten-path itineraries for you to choose from. Our drivers are not only experienced and friendly but also proficient in English. They are equipped to provide you with all the assistance you need throughout your journey.
If the listed itineraries don't match your preferred schedule, feel free to request customizations. We're glad to personalize the experience according to your needs. Don't hesitate to contact us for any queries or concerns – we're here to assist!


Option A: Classic visit
Day 1: Arrive in the morning, explore Guilin city.
Day 2: Full day trip to Longji Rice Terraces, return to Guilin.
Day 3: Li River Cruise to Yangshuo, return to Guilin for evening train.
Option B: Li River+countyside+show
Day 1: Arrive in the morning/afternoon, explore Guilin city.
Day 2: Li River Cruise to Yangshuo, countryside visit in the afternoon, Impression Show in the evening.
Day 3: Visit Xianggong Mountain on the way, then transfer to airport/train station in Guilin.
Option C: Off the beaten
Day 1: Arrive in the morning, travel to Longji, overnight stay for sunset and sunrise.
Day 2: Longji to Xingping town, enjoy Li River Bamboo rafting, explore Xingping town, then head to Yangshuo for Impression Show and an overnight stay.
Day 3: Yangshuo to Guilin, visit Xianggong Mountain and Reed Flute Cave, then transfer to the airport/train station.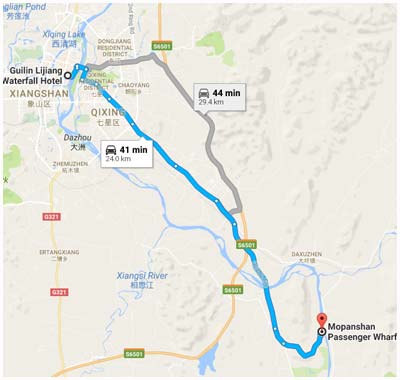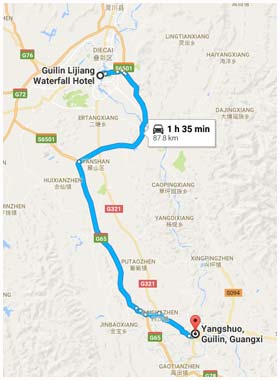 Scenery of Li River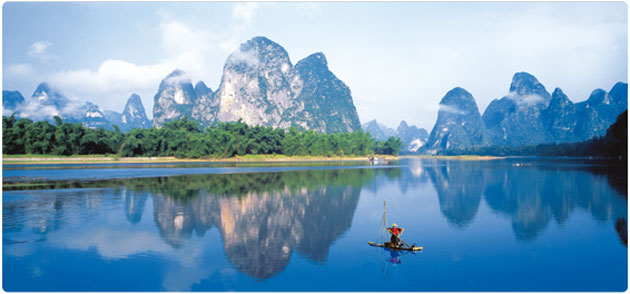 Guilin Landmark - Two Rivers and Four Lakes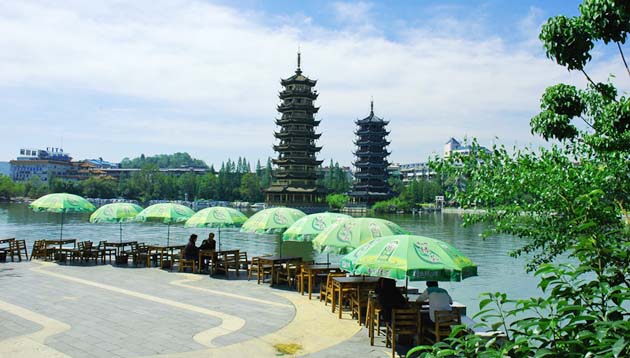 Evening Show in Yangshuo - Impression Liusanjie