Ticket Type
Schedule
Pre-booking
Cost
Cruise ticket with meal(local flavor) (adult)
Departing around 9:30am

Shared capacity: 500 pax

Book at least 24 hours in advance

USD $45
Book
Cruise ticket with meal(western style) (adult)
Departing around 9:30am)

Shared capacity: 500 pax

Book at least 24 hours in advance

USD $43
Book
Cruise ticket with meal(standard) (adult)
Departing around 09:30am

Shared capacity: 500 pax

Book at least 24 hours in advance

USD $42
Book
Cruise ticket without meal (adult)
Departing around 09:30am

Shared capacity: 500 pax

Book at least 24 hours in advance

USD $38
Book
Children Fare
Children under 1.2 meters enjoy free trip (sharing seat with adults); between 1.2 - 1.49 meters at half adult rate; up to 1.5 meters at full adult rate.

Shared capacity: 150 pax

Book at least 24 hours in advance

USD $15
Book
Adult ticket+Meal+Coach Transfer
Transfer from hotel in Guilin to Mopanshan Pier, and from Yangshuo to Guilin arriving around 6pm(sharing with groups).

Shared capacity: 200 pax

Book at least 24 hours in advance

USD $70
Book
Summary
Tour Code: GLT-02
Ship Star: Li River Cruise - 3 Star Ships
Departure Time: 09:30am to 10:30
Cruise Journey: 4- 5 hours (approx.)
Departure Pier in Guilin: Mopanshan, 40km from Guilin city center
Ticket Type: E-ticket
Service language: English and Chinese
Ground Transfer: available on request with extra charge.
Further Information
Details of Li River Cruise with 3 Star Ships
Li River Cruise Itinerary - Li River cruise starts from the Mopanshan Pier which is 40 minutes away from Guilin city center. Cruise journey takes around 5 hours in autumn and winter days, 4 hours also in spring and summer days when water level is high. Passenger disembark at Longtoushan pier in Yangshuo around 1:30pm.
Facilities and services of 3 star ships - The newly-decorated 3 star ships are put into use in 2016. All the seats upgrade to sofa or rosewood chairs; WiFi signal is also available onboard; Lunch changed from buffet to box meal for environmental protection.
How to book Li River cruise ships - If book ticket only, ETripChina will issue and leave the tickets at the counter of Mopanshan Pier. We will inform you the ship details a day before (including the cruise number, exact departure time, where and how to collect the tickets. You arrive at least 30 minutes earlier to collect tickets and board the cruise on your own.
Transfer to Mopanshan Pier - If choosing item 4/5 including one-way or round trip coach transfer, please let us know your hotel name and address. Coach driver/guide will plan the route in advance to meet you/ send you back. Pick up time and drop-off time is fixed. To enjoy more flexibility, we suggest you booking a private transfer to Mopanshan pier and back to Guilin.
Map of Li River Cruise Route
Find location of Guilin City Center, Mopanshan Pier (磨盘山码头)and Terminus - Yangshuo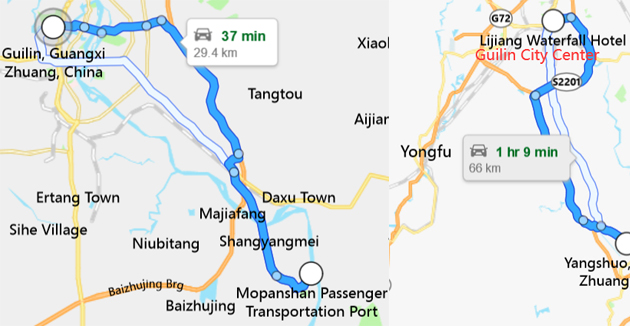 Photos of 3 Star Cruise Ships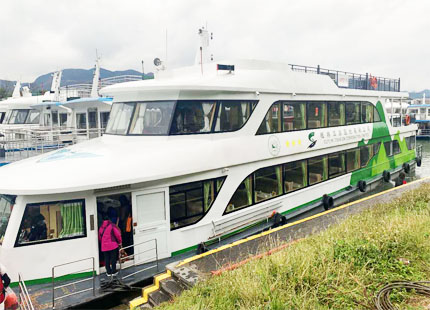 Chairs and Table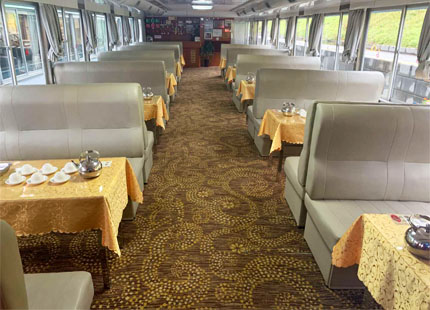 Washroom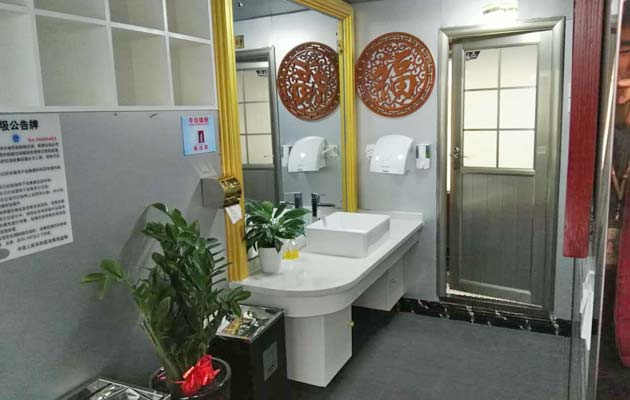 Box meal onboard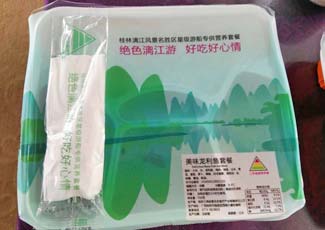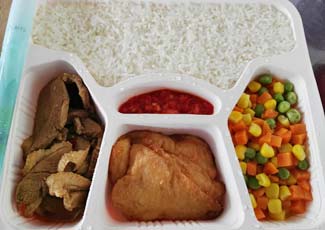 Things to Know Before Booking Li River Cruise
Timing: There are over 20 ships per day departing from 9:30am to 10:30am. We will inform you the exact time when Cruise Company issue the tickets 1-3 days before departure.

Seat number: It is not allowed to choose and assigned by Cruise Company when making reservation.

Lunch onboard is a Chinese style box meal including fish, chicken, egg, vegetable etc. And the cruise fare vary a $2-3 depending on which kind of meal you choose. For vegetarians, please inform us in advance to request vegetarian food only. Prepare something beforehand if are not used to Chinese food or travelling with kids.

Discount: Travelling from Dec 1st to Feb 28th each year, each adult passenger enjoys a discount of $4. We will reduce it in the final cost if you travelling during this period.

Cancellation: no penalty charged if cancellation made 3 days prior to departure date; 10% if within 48 hours; and 30% within 24 hours. For e-ticket, ETripChina can make the cancellation on behalf. For paper tickets, ticket holder has to cancel it at Cruise Company before departure. Please also take into consideration of ETripChina working days.
Price Inclusion & Exclusion
Price Includes:

Price excludes:

Transfer from and back to hotel (for ticket booking only).
Li River Photo Tour
Scenery along Li River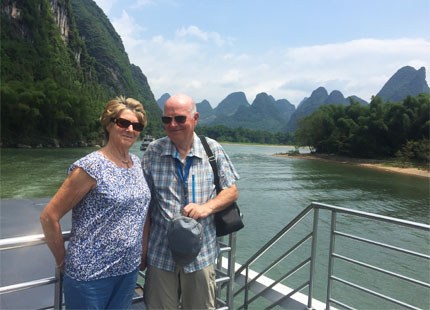 Scenery along Li River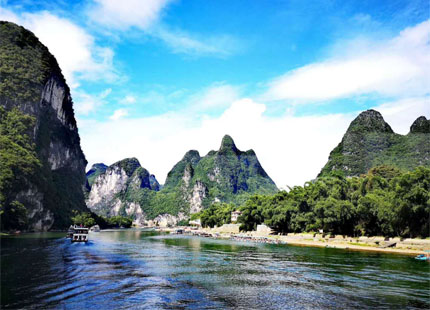 Get a quick answer from ETripChina team
Contact Us

online customer service
Mon-Sun 7:00-23:00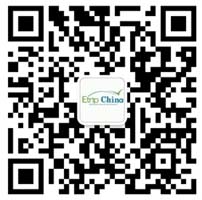 0086 773 5842555
Mon-Sun 7:00-23:00
email:contact@etripchina.com
skype: etripchina
Feedback

Frequently Asked Questions
0 Satisfaction Rate
Reviews of our former customers is a collection of tips and advices to help you plan a perfect China Trip. Find helpful reviews from the list and we would appreciate your share when your tour complete.