Mia

2021-03-26
Facts of Gao Family Courtyard
Names: simplified Chinese:高家大院;Pinyin: Gaojiadayuan
History: has a history more than 400 years
Location: No. 144 Beiyuanmen, Lianhu District, 200 meters north of the Drum Tower, inside the Huimin Street.
Opening hours: 8:00 am to 6:30 pm
Service number: 0086 29-87401029
Gao Family Courtyard is a Ming Dynasty (1368-1644) house complex located on the Beiyuanmen Street in the center of Xian. It is the former residence for a loyalty, Gao Yuesong. The house now is a tourist site to enjoy the historic architecture and the immense folklore culture like paper-cutting, shadow play and calligraphy.
The complex just locates at the Beiyuanmen Street close to the Drum Tower. This area is a prosperous Muslim snack street with a history more than 1300 years. Gao Family Courtyard covers an area of 4.2 mu with three courtyards and 86 rooms. Among which, 56 rooms are open to the public. In the house, antique furniture is well arranged like it was placed, creating a vivid picture of the affluent family 400 years ago. Traditional couplets are hung on the columns of the wall. Calligraphy and painting of celebrities, old photos, porcelain and tourist souvenirs with Shaanxi characteristics can be found here.
The more special things are the paper-cutting and shadow play performed here on requests. The shadow play is another wonder that originates in this region 2,000 years ago. It is a kind of play presented by casting shadows of puppets or actors on a screen. When it is performed, the artists stand behind a cloth to perform the figures and sing the lines. The audiences watch the performance at the other side of the cloth. You can even pay a visit in the backstage to see how the shadow figures are played.
Tips for a visit of Gao Family Courtyard
Gao Family Courtyard is located right on the Muslim Street. Plan the visit of these sites on the same day.




Shadow Play is generally performed for one hour per show (on the hour, such as 18:00), while Hua Yin La Qiang is usually performed for two hours per show (at half past the hour, such as 18:30).




The shadow play needs advanced booking and extra fee. But you can enjoy it for free if it is on show when they perform for other groups.
Visit it at daytime hours to see the exquisite decorations when there is sufficient lighting.

During the Spring Festival, there are many temporary exhibitions.

For independent travelers, look for the bus route 215, K215, 222, 300, 611, 612, and 622. Getting to the Gao Family Courtyard (updated by Apr 4th, 2023)
Get a quick answer from ETripChina team
Contact Us

online customer service
Mon-Fri 9:00-18:00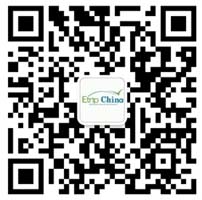 0086 773 5842555
Mon-Fri 9:00-18:00
email:contact@etripchina.com
WhatsApp: +86 13617732531