Ting

Explore the Best of China
2020-01-01
Introduction of Terracotta Army
Names: simplified Chinese: 秦陵兵马俑 pinyin: Qínlíng Bīngmǎyǒng /chin-ling bing-mah-yong
Location: The Terracotta Army Museum is about 30 kilometers east of Xi'an in Lintong District
Opening Hours: 8:30am-5:30pm
The Terracotta Army is a collection of underground terracotta sculptures buried 2 km in front of the Emperor Qinshihuang's tomb (one of the most important rulers in Chinese history who unified China for the first time). The site is about 30 kilometers east of Xi'an in Lintong District. No records were found about this 2200 years underground army until it was discovered in 1974 by farmers when drilling a well. So far, 1,868 terracotta warriors and chariots have been unearthed. The excavation is ongoing and there are supposed to be more than 8,000 soldiers, 130 chariots with 520 horses and 150 cavalry horses in the three pits. Since its opening to the public in 1979, it has marveled the world as the eighth wonder and has been listed as UNSECO world heritage site in 1987.
Digging of the Terracotta Army began right away after its discovery in 1974. A museum set up on site to exhibit the unearthed terracotta warriors and chariots. The museum consists of three pits which house the warriors and horses, and an exhibition hall housing the bronze chariots and horses as well as many other historical relics. There are over 6,000 terracotta warriors and horses in Pit 1 in an area of 16,000 square meters. The unearthed 1,000 soldiers are well arranged to a battle array with infantry and cavalry. Pit 2 was discovered two years later in April 1976 with an area of 6,000 square meters. Pit 2 consists of mixed military forces in four arrays, archers, war chariots, cavalry men and infantrymen. Pit 3 was discovered in June 1976 with an area of 520 square meters. It is reported that only 68 pottery figures, one chariot and 34 weapons were unearthed from this pit as the majority was seriously damaged over the years.
The terracotta warriors are life-size figures which differ from each other in height, hairstyle, uniform, color, and their weapons according to their rank. The construction of terracotta army figures was taken by government laborers and local craftsmen. A figure was assembled when the arms, head, legs, and body were created separately. Most of the figures were seriously damaged and the restoration involved a lot of work. To protect the restored figures, flash lamp is not allowed to use and no close visit for visitors. While in the souvenir shops, you will find reproductions of terracotta soldiers modeled after real subjects from the actual dig site. Shop keepers will help you to ship if you buy large quantity.
Tips for a visit of Terracotta Army
1. The history is quite difficult, having a guide or joining in a tour group will help you to enjoy more from this cultural site.
2. It is advisable for independent travelers to reserve the entrance online in advance. ETripChina will do the work for confirmed tour groups.
How to get to the site of Terracotta Army
There are several transport options to get to the Terracotta Army.
1. Public buses are available from the Xi'an Bus Station or the Xi'an Railway Station. The journey takes about one hour and costs around 8-10 yuan.
2. To save some time and keep the budget lower, you can hire a taxi to take you to the Terracotta Army. The journey takes around 40 minutes from central city.
3. Tourist bus trip is available but mainly joined in by Chinese. Prices vary depending on the provider.
4. Private car with driver is affordable and provides you with more flexibility and comfort.
For your reference: One Day Xian Car Rental to Banpo Museum, Terracotta Army, Qingshihuang Tomb, Wild Goose Pagoda
Tours Include Visit of Terracotta Army
We provide day trips to Terracotta Army from Xian city. If time permits, do not miss other cultural sites in Xian. But if you have very limited time to travel Xian, Terracotta Army is always the top site to visit. We can customize a quick trip to pick you up on arrival. View a list of Xian tours or contact us to get one to one trip planning.

Get a quick answer from ETripChina team
Contact Us

online customer service
Mon-Fri 9:00-18:00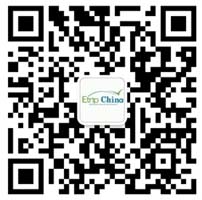 0086 773 5842555
Mon-Fri 9:00-18:00
email:contact@etripchina.com
WhatsApp: +86 13617732531