Mia

Explore the Best of China
2023-08-10
Introduction of Pingyao Ancient Town
Name in Chinese: 平遥古城
Location: 90 km from Taiyuan
Opening Hours: All day
Recommended Visit Duration: One day
Admission: Access to the town is complimentary but reservations are necessary. Attractions within require tickets, often available as bundled passes.
Situated within Pingyao County, Jinzhong City, Shanxi Province, China, the ancient city of Pingyao stands as a remarkable testament to China's well-preserved historical sites and holds the distinguished title of a UNESCO World Heritage Site. Rooted in the Western Zhou period, this city boasts an impressive history of over 2,700 years and once thrived as a significant hub for commerce, finance, and culture in ancient China.
Pingyao Ancient City is known for its unique architecture, including well-preserved structures from the Ming and Qing dynasties like ancient walls, intricate streets, and peaceful temples. This collection of buildings has earned it the nickname "Museum of Ancient Chinese Urban Construction."
The city holds a rich cultural legacy from ancient China. Visitors can explore the history of traditional Chinese commercial culture and experience the charm of commercial and cultural interactions. It also showcases China's traditional folk culture through enduring festivals and authentic folk-art performances, creating a strong sense of heritage.
If you ever get the chance to visit Shanxi Province in China, make sure not to miss out on exploring Pingyao Ancient City.
Major sights in Pingyao
Pingyao City Wall (平遥城墙): A significant element of Pingyao Ancient City, a UNESCO World Heritage Site.
Pingyao County Yamen(平遥县衙): One of the rare surviving ancient county yamens in China, maintaining the original layout from the Song (960-1279) and Yuan (1271-1368) Dynasties.
Xietongqing(协同庆): The largest and best-preserved underground treasury in China.
Rishengchang(日升昌): A trailblazer in China's banking sector.
China Biaoju(中国镖局): The historical site of biaoju during the late Ming (1368-1644) and early Qing (1636-1912) Dynasties, primarily showcasing the evolution of China's biaoju system.
Confucian Temple and Academic Palace(文庙学宫): Safeguards the most intact ancient "zhuangyuanjuan" (top scholar's examination paper) in China's history.
Suggested Pingyao Ancient City Itinerary:
Day 1: Arrive in Pingyao Ancient City - Check-in at a guesthouse - Enjoy evening light show.
Day 2: Walk Ancient City Wall - Visit Confucian Temple - Explore County Yamen - Discover Rishengchang - Experience Huiwulin (Martial Arts Gathering) - Explore Majia Compound - Climb Shilou (City Tower) - Enjoy Xietongqing (Synergy and Celebration) - Visit China Biaoju (China Escort Agency) - Explore China's Rare Newspaper Museum.
Day 3: See Shuanglin Temple in the suburb, and nearby sights of Wang Family Courtyard.
For enthusiasts of Chinese culture, Pingyao is often explored alongside Datong, Wutaishan, and Xian. View comprehensive itineraries featuring Pingyao Ancient Town(Pingyao Trips, Transfer Service & Travel Ideas)
Accommodation in Pingyao
Beyond the city, chain economy hotels are popular, though you'll need to walk to reach the ancient area. Inside, diverse folk-style guesthouses with Ming and Qing architecture await. Personally, staying inside the city is more convenient due to proximity to attractions. Numerous guesthouses offer options based on ratings, budget, and location. Some recommended hotels with positive feedback from ETripChina guest include:
Jinzhai (锦宅)
Yide Guesthouse (一得客栈)
Yunjin Cheng Mansion (云锦城公馆)
Zai Bie Chu Guesthouse (在别处客栈)
Huazhu Xinglongyi Guesthouse (花筑·兴隆义客栈)
Hongyu Yuan Guesthouse (鸿裕源客栈)
Transport in Pingyao
In Pingyao, there are two train stations: Pingyao Ancient City Station, a short drive from the Small South Gate, provides direct routes to cities like Beijing and Xi'an. Meanwhile, Pingyao Station, a 20-minute walk from the West Gate, serves slower trains, including those to Luoyang.
For air travel, Taiyuan Wusu International Airport is the closest option. You can choose from a connecting bus, taxi, or private transfer to reach Pingyao.
Within Pingyao Ancient City, the streets are designated for pedestrians only, and vehicles are restricted to the entrance of the city or parking areas.
Get a quick answer from ETripChina team
Contact Us

online customer service
Mon-Fri 9:00-18:00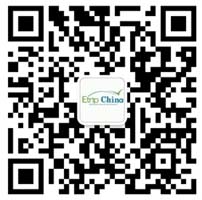 0086 773 5842555
Mon-Fri 9:00-18:00
email:contact@etripchina.com
WhatsApp: +86 13617732531