Ticket Type
Schedule
Pre-booking
Cost
Admission+cable car(up) (07:30-10:00)
Full price for 19-59y; handling fee.

Shared capacity: 6000 pax

Book at least 24 hours in advance

USD $41
Book
Admission+cable car(up) (10:00-12:00)
Full price for 18-59y; handling fee.

Shared capacity: 6000 pax

Book at least 24 hours in advance

USD $41
Book
Admission+cable car(up) (12:00-14:00)
Full price for 18-59y; handling fee.

Shared capacity: 6000 pax

Book at least 24 hours in advance

USD $41
Book
Admission+cable car (up)(7-18y)
Reduced entry fee; full price for cable car; handling fee.

Shared capacity: 6000 pax

Book at least 24 hours in advance

USD $28
Book
Admission+ cable car (up) (60y+)
Free entry fee; full price for sightseeing bus; handling fee.

Shared capacity: 1000 pax

Book at least 24 hours in advance

USD $18
Book
Free entry (under 6y or 1.2m in height)
Should be accompanied by adult(s)

Shared capacity: 500 pax

Book at least 24 hours in advance

USD $0
Book
Huanglong National Park Tickets
Code: SCT-02
Address: Tourist Center of Huanglong Scenic Area, County Road 120, Huanglong Township, Songpan County, Aba Tibetan and Qiang Autonomous Prefecture, Sichuan. 四川阿坝藏族羌族自治州松潘县黄龙乡120县道黄龙风景区游客中心
Opening Hours: Open all year round; Opening hours for entry: 7:30 AM to 16:30 PM.
Ticket Type: E-ticket / QR code
Confirmation: Sent by email/wechat

The Huanglong Scenic Area, found in Sichuan Province's Aba Tibetan and Qiang Autonomous Prefecture, is a unique World Natural Heritage site. It stands as China's sole preserved plateau wetland, featuring a rich variety of plant and animal life, along with stunning colorful travertine formations. Its extraordinary karst landscapes make it a globally esteemed and captivating destination. Read more about Huanglong National Park: Introduction, Tips, Routes.
Notes for booking
a) Children aged 7 (inclusive) to 18 (inclusive) receive ticket discounts; seniors aged 60 and above enjoy free admission; children under 6 years old or under 1.2 meters in height are admitted for free (admission & cable car).
b) This scenic area exclusively allows online and mobile app reservations with a real-name system. Visitors must provide their ID card information for booking. No phone reservations accepted.
c) You can reserve tickets and cable car passes for the next 14 days. We recommend placing your order at least 15 days in advance to increase the success rate of ticket issuance.
d) Daily ticket limit is 25,000 people, available until sold out.
e) Entry tickets and cable car passes are valid for the specified date. Reserve your tickets for the correct date.
f) In case of itinerary changes, kindly cancel at least one day prior. Refund will be in accordance with the scenic area's regulations.
Notice for travel of Huanglong National Park:
Welcome to Huanglong Scenic Area! For a joyful and safe visit, here are some tips:
a) The region's plateau climate varies between day and night, with strong UV rays. Bundle up and protect yourself from the sun. Pack clothing for cold weather and rain.
b) Avoid strenuous activities if you're unwell. Seek help from staff, visit oxygen bars, or nearby hospitals. This harsh climate can trigger illnesses, so if you have health conditions like heart disease, diabetes, or hypertension, be cautious.
c) Maintain cleanliness by not spitting, smoking, or littering. Dispose of masks properly and use designated bins.
d) Prevent forest fires by not bringing inflammables or explosives. Work together to manage fire risks.
e) Respect the environment. Stay on paths, don't damage formations, and no pets. Protect plants and animals by not disturbing or hunting them.
f) Follow staff instructions for a smooth journey.
g) Emergency Contacts for Huanglong Scenic Area:
First Aid: 0837—7249120
Huanglong Gou Emergency: 0837—7249006
Complaints: 0837—7249315
Medical room near entrance, phone: 0837—7249120.

Songpan County Tibetan Hospital: 0837—7242120 (Zhangla New District, Chuanzhu Temple Town, Songpan County).
Price Inclusion
Entrance Fee as specific
Handling Fee and bank charge
Price Exclusion
Transfer from and back to hotel.
Recommended Tour Itinerary
Day 1: Chengdu to Jiuzhaigou, stay overnight at Jiuzhaigou(near the scenic area). (Book Chengdu to Jiuzhaigou Bus)
Day 2: Jiuzhaigou National Park visit. (Jiuzhaigou National Park Ticket Booking)
Day 3: Jiuzhaigou National Park visit (Second visit: Ideal for slow-paced travelers or photography enthusiasts.) Jiuzhaigou National Park Ticket Booking)
Day 4: Jiuzhaigou to Huanglong, visit Huanglong Park (Huanglong National Park Ticket Booking) and back to Chuanzhusi for overnight stay. (Book Jiuzhaigou to Huanglong/Chuanzhusi Bus)
Day 5: Chuanzhusi to Chengdu. (Chuanzhusi to Chengdu Bus Tickets Booking)
ETripChina's Travel Options:
Budget First: Follow this itinerary to book bus tickets and park tickets by clicking the provided link. You can also copy the itinerary into the question form below to request further details.
Flexibility First: Opt for a private transfer that allows for small visits along the way, making the long journey less stressful. While an English-speaking guide can be a helpful assistant, it's not a "must" for this route as the parks are well-facilitated and well-directed. ETripChina can assist with communication with the driver. Please specify your preferences below for a customized proposal.
Comfort First: The road journey from Chengdu to Jiuzhai takes approximately 8 hours. For those who prefer to avoid the long drive, a flight is a convenient option.
Get a quick answer from ETripChina team
Contact Us

online customer service
Mon-Fri 9:00-18:00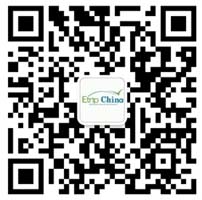 0086 773 5842555
Mon-Fri 9:00-18:00
email:contact@etripchina.com
skype: +86 13617732531
Frequently Asked Questions