Ticket Type
Schedule
Pre-booking
Cost
Admission+sightseeing bus (07:30-10:00)
Full price for 19-59y; handling fee.

Shared capacity: 20000 pax

Book at least 24 hours in advance

USD $28
Book
Admission+sightseeing bus (10:00-14:00)
Full price for 19-59y; handling fee.

Shared capacity: 20000 pax

Book at least 24 hours in advance

USD $28
Book
Admission+sightseeing bus(7-18y)
Reduced entry fee; full price for sightseeing bus; handling fee.

Shared capacity: 5000 pax

Book at least 24 hours in advance

USD $22
Book
Admission+sightseeing bus (60y+)
Free entry fee; full price for sightseeing bus; handling fee.

Shared capacity: 5000 pax

Book at least 24 hours in advance

USD $16
Book
Free entry (under 6y or 1.2m in height)
Should be accompanied by adult(s)

Shared capacity: 1000 pax

Book at least 24 hours in advance

USD $0
Book
Jiuzhaigou National Park Tickets
Code: SCT-01
Address: Jiuzhaigou Tourist Center in Zhangzha Town, Jiuzhaigou County, Aba Tibetan and Qiang Autonomous Prefecture, Sichuan Province. 四川省阿坝藏族羌族自治州九寨沟县漳扎镇九寨沟风景区游客中心
Opening Hours: Open all year round; Opening hours for entry: 7:30 AM to 2:00 PM.
Ticket Type: E-ticket / QR code
Confirmation: Sent by email/wechat

Jiuzhaigou National Park, located in Sichuan, showcases a stunning valley with evergreen landscapes, diverse wildlife, and a rich cultural tapestry. The name stems from nine Tibetan villages. The area features snow-capped peaks, ancient forests, and local customs, earning it the moniker "fairy tale world." Read more about Jiuzhaigou in Sichuan.
Notes for booking
a) Children aged 7 (inclusive) to 18 (inclusive) receive ticket discounts; seniors aged 60 and above enjoy free admission; children under 6 years (inclusive) or under 1.2 meters in height are admitted for free(admission&bus).
b) This scenic area exclusively allows online and mobile app reservations with a real-name system. Visitors must provide their ID card information for booking. No phone reservations accepted.
c) You can reserve tickets and sightseeing bus passes for the next 14 days. We recommend placing your order at least 15 days in advance to increase the success rate of ticket issuance.
d) Daily ticket limit is 41,000 people, available until sold out.
e) Entry tickets and sightseeing bus passes are valid for the specified date. Reserve your tickets for the correct date.
f) In case of itinerary changes, kindly cancel at least one day prior. Refund will be in accordance with the scenic area's regulations.
Notice for travel of Jiuzhaigou:
a) When boarding the vehicle, please maintain order and ensure the safety of your belongings. Stay on the designated path and watch out for slippery roads to avoid accidents.
b) Smoking is not allowed, and outdoor fires are strictly prohibited. Bringing flammable or explosive items into the scenic area is strictly forbidden.
c) Please refrain from playing or wading in the water, climbing railings, rocks, or trees, feeding fish, scribbling or carving on surfaces, littering, or spitting anywhere.
d) Be vigilant about preventing secondary geological disasters. Follow the instructions of the staff to protect your own and others' legal rights and ensure a safe visit.
e) Remember that bringing pets into the scenic area is not permitted.
f) Minors must be accompanied by their parents or guardians during the visit.
g) Overnight stays within the scenic area are not allowed under any circumstances.
Recommended Tour Itinerary
Day 1: Chengdu to Jiuzhaigou, stay overnight at Jiuzhaigou(near the scenic area). (Book Chengdu to Jiuzhaigou Bus)
Day 2: Jiuzhaigou National Park visit. (Jiuzhaigou National Park Ticket Booking)
Day 3: Jiuzhaigou National Park visit (Second visit: Ideal for slow-paced travelers or photography enthusiasts.) Jiuzhaigou National Park Ticket Booking)
Day 4: Jiuzhaigou to Huanglong, visit Huanglong Park (Huanglong National Park Ticket Booking) and back to Chuanzhusi for overnight stay. (Book Jiuzhaigou to Huanglong/Chuanzhusi Bus)
Day 5: Chuanzhusi to Chengdu. (Chuanzhusi to Chengdu Bus Tickets Booking)
ETripChina's Travel Options:
Budget First: Follow this itinerary to book bus tickets and park tickets by clicking the provided link. You can also copy the itinerary into the question form below to request further details.
Flexibility First: Opt for a private transfer that allows for small visits along the way, making the long journey less stressful. While an English-speaking guide can be a helpful assistant, it's not a "must" for this route as the parks are well-facilitated and well-directed. ETripChina can assist with communication with the driver. Please specify your preferences below for a customized proposal.
Comfort First: The road journey from Chengdu to Jiuzhai takes approximately 8 hours. For those who prefer to avoid the long drive, a flight is a convenient option.
Get a quick answer from ETripChina team
Contact Us

online customer service
Mon-Fri 9:00-18:00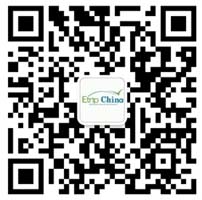 0086 773 5842555
Mon-Fri 9:00-18:00
email:contact@etripchina.com
skype: +86 13617732531
Frequently Asked Questions