Mia

2023-04-24
Introduction of Zhangjiajie Grand Canyon Glass Bridge
Name in Chinese: 张家界大峡谷玻璃桥
Location: 50km from Zhangjiajie and 30km from Wulingyuan Scenic Area
Admission fee: CNY 256 (entrance ticket of Glass Bridge and Zhangjiajie Grand Canyon in 2023)
Opening hours: 7:00-17:00
Duration of visit: Half day
The Glass Bridge in Zhangjiajie Grand Canyon, China, is a breathtaking engineering marvel that offers visitors a thrilling and unique experience. Designed by the renowned Israeli architect Haim Dotan, this impressive structure opened to the public on August 20, 2016.
Stretching an impressive 430 meters, the Glass Bridge is not only the second longest of its kind in China but also one of the most spectacular. Suspended 300 meters above the ground, the bridge offers sweeping views of the canyon below and the surrounding natural beauty.
The Glass Bridge spans six meters wide and comprises of 99 transparent glass panels. It can accommodate up to 800 visitors simultaneously and has a daily visitor limit of 8,000 people to ensure everyone's safety and comfort.
The Zhangjiajie Grand Canyon, where the Glass Bridge is located, is a natural wonderland that boasts of deep canyons, magnificent waterfalls, spectacular caves, towering cliffs, meandering streams, and lush forests. Hiking is an excellent way to explore the canyon's beauty, but visitors are advised to wear comfortable walking shoes. For those seeking a more exhilarating experience, a toboggan ride is available to slide down to the bottom of the canyon quickly.
At the bottom of the Grand Canyon lies a beautiful reservoir where visitors can take a small boat cruise to explore the area further. With so much natural beauty to discover, the Zhangjiajie Grand Canyon is a must-visit destination for nature lovers and adventure enthusiasts alike.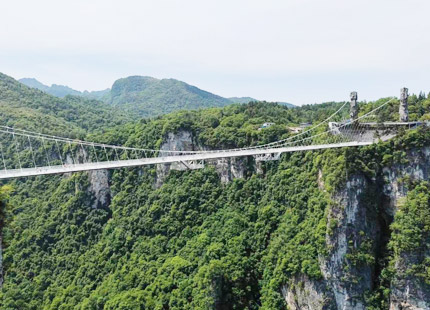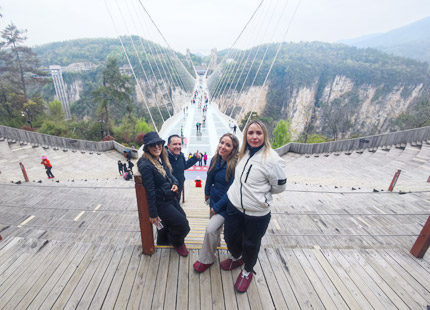 Travel tips for visiting Grand Canyon and Glass Bridge
If you're planning to visit the Zhangjiajie Glass Bridge and Grand Canyon, it's best to go from April to October. Keep in mind that during the peak tourist season, it's advisable to book entrance tickets in advance to guarantee your visit.
Also, note that high-heeled shoes are not allowed for the glass bridge visit, so make sure to wear appropriate footwear.
The Grand Canyon itself is spectacular and it's recommended to combine the glass bridge visit and the grand canyon together.
Finally, please be aware that the bridge may close suddenly due to safety concerns, particularly in bad weather conditions. So, always stay updated on the weather forecast and follow the instructions of the authorities on-site if you travel independently.
Take a guided tour and enjoy the most of Grand Canyon and Glass Bridge
4 Day Tour of Zhangjiajie Natural Wonders
Get a quick answer from ETripChina team
Contact Us

online customer service
Mon-Fri 9:00-18:00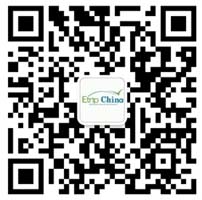 0086 773 5842555
Mon-Fri 9:00-18:00
email:contact@etripchina.com
WhatsApp: +86 13617732531