Mia

Explore the Best of China Guide to Western Sichuan
2023-05-11
Jiuzhaigou National Park Introduction

Name in Chinese: Jiuzhaigou (九寨沟)
Location: 420 km north of Chengdu
Opening hours: 7:00-19:00 in high season; 8:00-18:00 in low season
Duration of visit: two days
Admission: Yes
Advance Reservation: Recommended (Jiuzhaigou National Park Ticket Booking)
Jiuzhaigou National Park (Jiuzhai Valley or Jiuzhaigou for short) is a breathtaking destination located in Jiuzhaigou County, Aba Tibetan and Qiang Autonomous Prefecture, Sichuan Province, more than 300 kilometers north of Chengdu. Its name comes from the nine Tibetan villages in the area. This picturesque valley boasts lush greenery all year round and is home to a diverse range of flora and fauna, including over ten rare and precious wild animals such as giant pandas. The valley is covered in primitive forests, and snow-capped peaks tower into the sky, coated in snow all year round. The cultural landscape is just as impressive, with Tibetan wooden houses, drying racks, prayer flags, suspension bridges, grinding mills, traditional customs, and myths, all adding to the area's charm, making it known as a "beautiful fairy tale world."
Jiuzhaigou is located in a transitional zone between the Qinghai-Tibet Plateau, the western Sichuan Plateau, and the mountainous region leading to the Sichuan Basin. The valley is over 50 kilometers deep and covers a total area of 64,297 hectares, with a forest coverage rate of over 80%. At an altitude of more than 2,000 meters, the area is teeming with primitive forests, and 108 lakes form colorful jade pools. The valley's six major landscapes, namely Changhai, Jiayun, Nuorilang, Shuzheng, Zharu, and Heihai, are distributed in a "Y" shape, while the six wonders of Cuilake, Double-Drop Waterfall, Colorful Forest, Snow Peaks, Tibetan Customs, and Blue Ice are must-see.
"On a sunny day, admire the water; on a cloudy day, admire the mountains; on a day that is both sunny and cloudy, watch the clouds and mist." Whatever the weather, Jiuzhaigou will never fail to amaze you. However, the area is quite extensive, so if you're traveling independently, you must plan your trip in advance to make the most of it.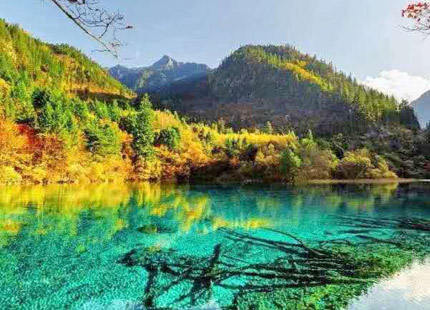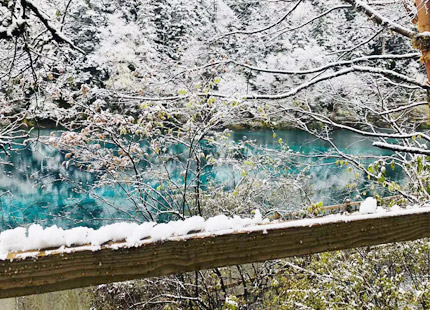 Jiuzhaigou Tours
Due to its isolated location, guided tour is always recommended (Chengdu Tours, Vacations, Day Trips). The length of the tour depends on your own interests and time you could spend. Here are some sample routes for your reference. We can customize it to your needs.
3-day Chengdu and Jiuzhaigou Road Tour
Day 1: Chengdu - Dujiangyan/Panda Base - Jiuzhaigou
Day 2: Jiuzhaigou full day tour
Day 3: Jiuzhaigou Valley - Huanglong – Chengdu
4-day Jiuzhaigou Tour:
Day 1: Chengdu - Bipenggou - Heishui
Day 2: Heishui - Dagu Glacier - Songpan - Jiuzhaigou
Day 3: Jiuzhaigou Valley - Full day tour - Jiuzhaigou
Day 4: Jiuzhaigou Valley - Huanglong – Chengdu
Jiuzhaigou travel tips
1. Jiuzhaigou, located at an altitude of over 2000 meters, is generally not a place where elderly people and children suffer from altitude sickness. However, if mild symptoms occur, it is recommended to slow down and avoid strenuous exercise. Oxygen stations are available throughout the scenic area and can be used for free if you feel uncomfortable.
2. The three main valleys of Jiuzhaigou are Shuzheng Valley, Rize Valley, and Zechawa Valley, forming a "Y" shape distribution with a total length of about 60 kilometers. Taking the scenic shuttle bus is necessary to visit the park.
3. There is only one self-service lunch restaurant in the entire scenic area, located at the intersection of the "Y" shape, the Nuorilang Center. It is also the only smoking area in the park.
4. Carry glucose or high-calorie food to supplement energy when feeling tired during the tour.
5. Jiuzhaigou's weather is changeable, so it is advisable to bring disposable raincoats instead of umbrellas, which are more practical.
6. Sunlight and ultraviolet rays are strong in Jiuzhaigou, so it is essential to pay attention to sunscreen.
7. Drones are prohibited in the Jiuzhaigou scenic area.
Transport to Jiuzhaigou
Jiuzhaigou is located in the north of Sichuan province in China. The most common ways to get to Jiuzhaigou are by flight or by bus.
Flight: There are direct flights from major cities in China to Jiuzhai Huanglong Airport, which is located about 88 kilometers from Jiuzhaigou Valley. From the airport, you can take a bus or taxi to Jiuzhaigou. Please note that parts of the routes were suspended due to the pandemic, and it will get normal gradually.
Bus: There are several long-distance buses that operate between Chengdu (Chadianzi and Xinnanmen Station) and Jiuzhaigou. The bus journey takes around 8-10 hours, and the buses are usually comfortable and equipped with air-conditioning. China Bus Tickets Booking – enjoy bus journey with ETripChina
Private Car or Taxi: You can hire a private car or taxi from Chengdu to Jiuzhaigou. This option is more expensive than taking the bus, but it provides more comfort and convenience, and faster. Chengdu Transfer Services, Car Rental & Coach Hiring
Get a quick answer from ETripChina team
Contact Us

online customer service
Mon-Fri 9:00-18:00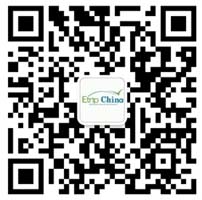 0086 773 5842555
Mon-Fri 9:00-18:00
email:contact@etripchina.com
WhatsApp: +86 13617732531