Mia

2023-06-05
Chinese Name: 香港迪士尼乐园 (Xiānggǎng Díshìní Lèyuán)
Location: Northeast of Lantau Island
Opening Hours: 10:00 AM - 8:00 PM
Recommended Visit Duration: 1-2 days
As the 5th Disneyland in the world and the 2nd in Asia, Hong Kong Disneyland holds a special place in the hearts of Disney enthusiasts. Located in Penny's Bay, Lantau Island, Hong Kong, this iconic theme park is a captivating blend of Disney magic and Chinese culture. Since its grand opening in 2005, Hong Kong Disneyland has continually expanded and evolved, creating a comprehensive resort and entertainment paradise for visitors from around the globe.
Despite its smaller size compared to other Disneylands, Hong Kong Disneyland never fails to enchant its guests with its unique offerings. The park is home to exclusive attractions like Grizzly Gulch and Mystic Point, which cannot be found in any other Disneyland. These attractions have quickly become major highlights, captivating visitors with their immersive experiences and imaginative storytelling.
In addition to the beloved Disney classics and attractions, Hong Kong Disneyland incorporates elements of Hong Kong's rich culture into its design. This thoughtful integration can be seen in specific rides, entertainment shows, and parades that showcase the vibrant spirit of the city. Furthermore, Hong Kong Disneyland boasts the second Disneyland Railway in the world, providing convenient transportation for guests to explore the various themed areas of the park.
The park itself is divided into seven themed areas, each offering a unique and enchanting experience. Stepping into Hong Kong Disneyland is like entering a fairytale come to life. Guests are warmly welcomed by beloved Disney characters who lead them through captivating storylines and magical encounters.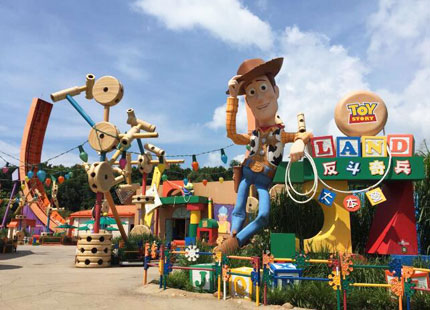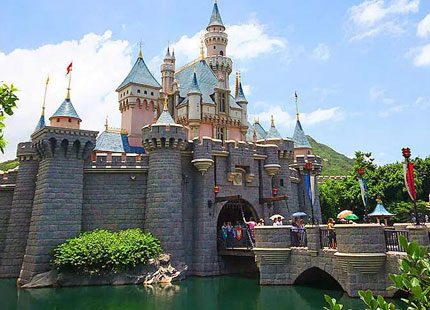 Main attractions of Hong Kong Disneyland
Main Street U.S.A is a charming street that replicates an early 20th-century American town, complete with shops, restaurants, and entertainment. Adventureland transports guests to lush jungles and offers thrilling experiences like the Jungle River Cruise and the Festival of the Lion King show.
Fantasyland is a realm of enchantment, featuring classic Disney stories and beloved characters. Here, guests can enjoy attractions like It's a Small World, The Many Adventures of Winnie the Pooh, and Sleeping Beauty Castle.
Tomorrowland takes visitors on a futuristic journey, with high-tech attractions like Space Mountain, Buzz Lightyear Astro Blasters, and the Iron Man Experience.
Toy Story Land brings the beloved characters from the Toy Story movies to life, with attractions and experiences designed for both children and adults. Guests can join Woody, Buzz Lightyear, and their friends in a world of fun and adventure.
Grizzly Gulch is a wild and rugged land inspired by the Gold Rush era, offering thrills with attractions like Big Grizzly Mountain Runaway Mine Cars and Geyser Gulch.
Mystic Point is a mysterious and magical area where guests can explore the wonders of Lord Henry Mystic's private collection. The highlight of this section is Mystic Manor, an innovative and captivating dark ride.
In addition to the attractions, Hong Kong Disneyland offers entertaining shows, parades, and seasonal events throughout the year. Visitors can enjoy spectacular fireworks displays, character meet-and-greets, and live performances that showcase the magic of Disney.
Hong Kong Disneyland Travel Tips
By following these tips, you can maximize your time and enjoy a memorable experience at Hong Kong Disneyland.
Food and Bag Policy: Don't bring food (except water and beverages) or hazardous materials. Numerous restaurants and food kiosks are available inside the park. Security officers will inspect your bags at the entrance.
Multiple Entries and Fingerprint Registration: If you plan to enter and exit the park multiple times or have a multi-day ticket, register your fingerprint at the entrance for easier re-entry.
Park Guide and Schedule Planning: Consult the park guide upon entering to plan your day, including shows, activities, and photo opportunities.
FastPass (FP) Service: Utilize FastPass for attractions like Festival of the Lion King, Space Mountain, The Many Adventures of Winnie the Pooh, Mystic Manor, and Buzz Lightyear. Obtain an FP by inserting your ticket into the FastPass machine at the attraction entrance.
Timings for Performances: Some performances occur only once a day, so check the schedule to ensure you don't miss them.
Optimal Visiting Strategy: Visit popular attractions in the morning, explore less crowded areas later, and leave time for souvenir shopping before exiting the park.
Transport to Disneyland in Hong Kong
1. Disneyland Railway: Connects with the metro at Xin'ao Station.
2. There are 6 public special bus lines operated by Long Win Bus and Citybus to travel between Hong Kong Disneyland and the city area.
3. Taxis (red for urban area, green for New Territories, and blue for Lantau Island) are available to travel between Hong Kong Disneyland and different locations.
4. Private transfer from your hotel to Disneyland. Contact ETripChina for accurate price.
Get a quick answer from ETripChina team
Contact Us

online customer service
Mon-Fri 9:00-18:00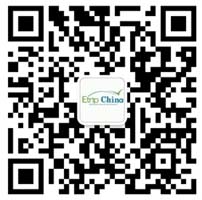 0086 773 5842555
Mon-Fri 9:00-18:00
email:contact@etripchina.com
WhatsApp: +86 13617732531