Mia

Guilin Travel Guide China Visa Policy
2023-05-25
As a well-known international tourist city, Guilin is currently the only city in China with two visa-free policies for foreigners. In 2014, it launched the 72-hour Visa-Free Policy for transit passengers from 51 countries. Additionally, since May 28th, 2019, Guilin Liangjiang International Airport has also introduced a new 144-hour Visa-Free policy for ASEAN group tourists. In this article, we will focus on how to make use of the 72-hour transit visa and list the differences between these two policies.
Difference between the 72-hour transit policy and 144-hour visa free policy?
If you are not a citizen of any of the ten ASEAN countries, please refer to this article for information on how to utilize the 72-hour visa-free transit. If you are from Singapore or Brunei, please note the differences and select the appropriate visa option (refer to the details of Guilin 144-hour Visa Free Policy for ASEAN Tourist Groups).
| | | |
| --- | --- | --- |
| - | Guilin 72-hour visa free policy | Guilin 144-hour visa free policy for ASEAN countries |
| Nationalities Covered | 53 countries include 6 countries in Asia: Korea, Japan, Singapore, Brunei, United Arab Emirates, Qatar. | ASEAN (the Association of Southeast Asian Nations) countries of Malaysia, Thailand, Indonesia, Vietnam, Cambodia, Laos, Myanmar, Singapore, Brunei, and the Philippines |
| Visa | Visa for a third country/region (if necessary). | Not required |
| Ticket | Confirmed ticket to a third country/region | Direct International flight ticket to and from Guilin Liangjiang International Airport |
| Number of tourists | No limits | Group only (up to 2 persons) |
| Way of travel | No limits | Travel with approved local agency |
How to make use of Guilin 72-hour visa-free transit
To travel to Guilin without a regular visa, you can make use of the 72-hour transit visa exemption policy. Here's how you can do it:
Check if you are eligible: Ensure that you are a citizen of one of the eligible countries and meet the criteria for the transit visa exemption. Currently, citizens from 53 countries, including the United States, the United Kingdom, Canada, Australia, and many European countries, are eligible. View the full list of eligible countries at China Visa-free Transit Policy: 24-hour, 72-hour, 144-hour
Plan your itinerary: Decide on the duration of your stay in Guilin, keeping in mind that the visa-free transit period is typically up to 72 hours (6 days). Make a list of the places you want to visit and activities you wish to experience during your stay.
Note: If you arrive at 8:00 PM on August 1st, the counting of hours will start from 12:00 AM on August 2nd, and you can stay until 11:59 PM on August 4th for taking 72-hour transit visa. Hence, the authorized duration of your stay is typically over 72 hours.
Book your flight: Arrange your flights in a way that you will be transiting through Guilin Liangjiang International Airport, which is the only qualified port for entry and exit. Here are some examples to illustrate the correct and incorrect flight routes:
Correct:
UK – Guilin – France
UK – Hong Kong – Guilin – France
UK – Guilin– Hong Kong – UK
Incorrect:
UK – Beijing – Guilin– France
UK – Guilin– Beijing – France


Please keep in mind that you are not allowed to make any additional stops in other Chinese cities during your transit, except for Hong Kong, Macau, and Taiwan. It is crucial to carefully review your flight itinerary and seek guidance from your airline or relevant authorities to ensure full compliance with the transit visa regulations. This will help you avoid any potential issues or complications during your journey.
Prepare required documents: You will need a valid passport with at least 6 months of validity, a confirmed onward ticket to a third country or region, and a visa for that destination (if required). Make sure to have copies of your travel itinerary and hotel reservations in Guilin.
Inform your airline: Before boarding your flight to Guilin, inform your airline that you will be taking advantage of the 72-hour transit visa exemption. They may ask for your travel documents and will provide you with an arrival/departure card to fill out during the flight.
Clear immigration and make application: Upon arrival at the airport in Guilin, proceed to the immigration area and present your passport, completed arrival/departure card, and supporting documents. Inform the immigration officer that you will be staying in Guilin under the transit visa exemption.
Enjoy your stay in Guilin: Once cleared by immigration, you are free to explore Guilin and its surrounding areas within the permitted 72-hour timeframe. Make sure to adhere to the terms of the transit visa exemption, which restricts your travel to the Guilin administrative area.
Departure: Before your 72 hours are up, ensure that you have your onward ticket and necessary travel documents ready for your departure from Guilin.
It's important to note that the specific requirements and regulations for visa-free transit may vary, so it is recommended to check with the Chinese embassy or consulate in your home country or visit the official website of the Chinese Embassy for the most up-to-date and accurate information regarding visa requirements and eligibility for visa-free transit in Chengdu.
What to see in Guilin within 72 hours?
1. Take a leisurely cruise along the Li River, enjoying the stunning karst landscapes and picturesque scenery.
2. Reed Flute Cave, a natural limestone cave with impressive stalactites and illuminated rock formations.
3. Embark on a day trip to Longji Rice Terraces, located in the nearby Longsheng County. Marvel at the breathtaking views of the terraced fields, known for their unique beauty.
4. Visit the picturesque Yangshuo County, known for its stunning countryside scenery. Take a bamboo raft ride along the Yulong River, surrounded by lush greenery and limestone peaks.
5. Consider renting a bicycle or electric scooter to explore the countryside at your own pace, passing by quaint villages and scenic landscapes.
6. Enjoy the mesmerizing Impression Liu Sanjie light show, featuring traditional music, dance, and stunning visual effects.
Plan your tour with ETripChina, a local expert, to experience the best of Guilin's natural beauty. Guilin Tours, Vacations, Day Trips
Get a quick answer from ETripChina team
Contact Us

online customer service
Mon-Fri 9:00-18:00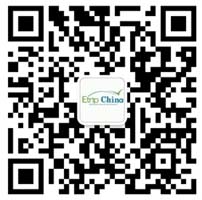 0086 773 5842555
Mon-Fri 9:00-18:00
email:contact@etripchina.com
WhatsApp: +86 13617732531