Tina

Guilin Travel Guide
2023-02-02
Introduction of Yulong River
The Yulong River is a small river located in the Yangshuo area, south of Guilin city. The Yulong River is over 40 kilometers long and joins Li River at Yangshuo town. The river area has flat terrain and boasts crystal-clear waters, bamboo groves, and stunning limestone karst formations. Today, it is a trending place for nature lovers.
The section between Fuli Bridge to Gongnong Bridge, a total of 15.36 kilometers of the river, together with the villages alongside, becomes the Yulong River Scenic Area. Motorized vehicles are not allowed in the area, making it a quieter and more peaceful alternative to the larger Li River.

How to visit Yulong River
Yulong River area offers moderate hiking, through the well paved trails along the river, or cross the paddy fields. You can also hire scooter for an in-depth discovery of the villages, cultural relics alongside. Bamboo rafting is popular for those who wants a leisure tour. The whole route is separated to several sections, and each rafting tour takes from 40 minutes to a couple of hours. The most recommended section is from Fuli Bridge (富里桥) to Jiuxian County(旧县) in upstream, and Jima (骥马) to Wanjing (万景) in middle stream.

Biking along the Yulong River Bamboo Rafting Trip at Yulong River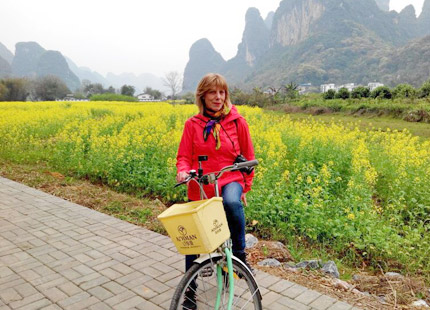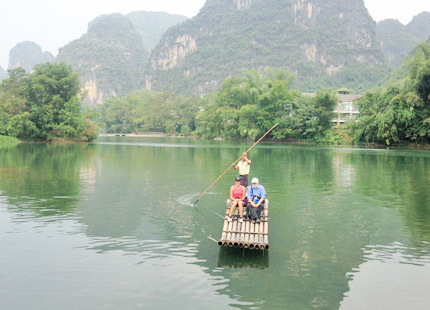 Trip recommended: Yangshuo Day Tour of Xianggong Mountain and Yulong River Bamboo Rafting
How to get to Yulong River Scenic Area
You can do as most of the travelers do to take Yangshuo as tour base, or even the hotels near Yulong River. Then rent a bike or scooter to visit the area for a couple of hours or a whole day. If weather does not permit, or you want a leisure tour without physical challenge, independent travelers can catch up a sightseeing bus at several points in Yangshuo. Guided tours enjoy a private transfer to the Fuli Bridge at upper stream, then enjoy a bamboo ride from Fuli Bridge to Jiuxian county. Then transfer back to Yangshuo or visit the Xianggong Mountain nearby for a panoramic view of Li River winding through the countless karst mountains.
Frequently asked questions for visiting Yulong River
Can children take the bamboo rafting ride?
Yulong River is 0.5-2 meters deep and flows very slowly. A bamboo rafting ride is quite stable even without water splashing to your fee. However, in consideration of safety, Children under 1 meter in height (or under 6 years old), elderly over 65 years, and pregnant women are not allowed for the bamboo rafting ride.
Is it possible to make it a rafting and biking trip?
The scenic area is very tourist friendly. When you get on the rafting ride, they shift your bike to the ending point.
Get a quick answer from ETripChina team
Contact Us

online customer service
Mon-Fri 9:00-18:00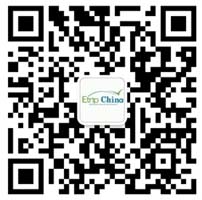 0086 773 5842555
Mon-Fri 9:00-18:00
email:contact@etripchina.com
WhatsApp: +86 13617732531